Home » Creations »
A real friend is someone who
Understand your past,
Believe in your future,
And accepts you just the way you are!!!
Who are real friends? Someone who brings out the best for us, someone who is always there for us even when times are tough. A real friend will encourage us with anything that we are trying, we will always find them with us in every situation no matter what. A friend will love our personality and will never tell us to change. Real friends are always on our side no matter we are right or wrong, they will fight for us in front of everyone but will scold us in private, they will fight for us with no questions asked. That's what a real friend does.
A real friend will encourage us to explore new part of ourselves. No one knows us quite like our real friends do, they even notice the little things about us. Fake friends contact us when they need something or they want to know some gossips but real friends contact us whenever and wherever because they just want to know that how are we are doing in our life, they are interested in our life, they want us to be happy. Real friends also keeps all our secrets and do not tell anyone because we trust them and they do not want to break our trust but fake friends will not take us seriously ever and will tell everything we told them.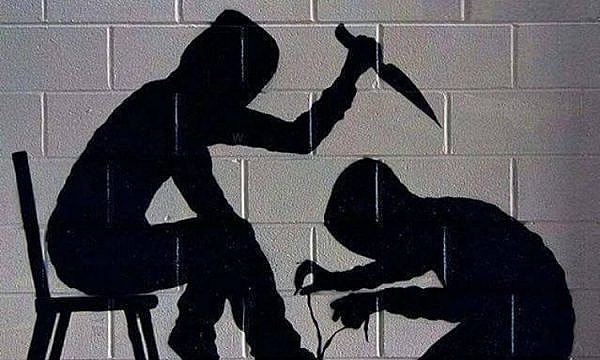 The big difference between real friends and fake friends is how they deal with our ups and downs. When we are down, the fake friends pat on our shoulder awkwardly and try to change the topic but a real friend will have us around their arms and let us cry on their shoulder and will tell us how can we overcome it and cope up with the situation. Real friends want us to be happy and successful and they will do whatever makes us happy. A real friend is one who forgive us and do not hold grudges against us. Real friend doesn't care the way we look, what's our background, our culture. A real friend can be older or younger than us and if we want a real friend then we need to come out of our comfort zone and look outside. We don't know that where will we find our best and real friend.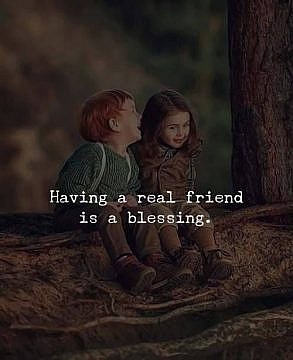 If we want a real friend then first we need to check ourselves that am i a real friend? Am i loyal? Am i trustworthy? Am i honest? Am i non-judgemental? Am i a good listener? Am i supportive in good or bad times? Do i see humor in life? Do i care? Do i forgive people? Ask these questions to yourself and if you have all the qualities which you want in your friend, So yes you are ready and you are going to find one very soon. First we need to be the one, we want for us. If we ourselves are real then nobody can stop us to find a real friend. No matter that right now do you have a friend or not, be patient you will find one.
True friends are the ones who lift you up,
When no one else has noticed,
You have fallen!!!
Offline
Khushi Chauhan
@Khushi07
You are the artist of your own life... Don't hand the paintbrush to anyone else!!! Be the reason someone smiles today!!!
Published:
Last Updated:
Views: 391