Disclaimer/Notice as Provided by the Content Creator
The sources of the information are Streaming Platforms like Netflix, Amazon Prime,Hotstar and Zee5 and other sites such as wikipedia and imdb. The information written and gathered is for the view of audience and there is no attention to hurt any group or community or nation.
Home » Creations »
5 BEST INDIAN WEB SERIES TO BINGE WATCH WITH FAMILY IN APRIL 2020
As well all know web series are becoming popular due to their interesting plot, well molded scripts, professionally directed episodes and also due to the story line which is diversified. Series and TV shows were prevalent in along back but were introduced in India recently. Lots of streaming platform have now come up which present quality series and web shows of every genre at minimal costs. Here are some web series/shows which are best suited to watch family and friendly language.
1.The Family Man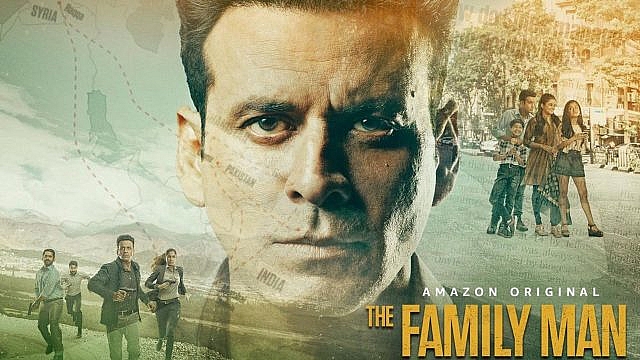 Genre: Drama,Action,Spy Fiction
Year released: 2019
Streaming Platform: Amazon Prime
Cast: Manoj Bajpayee as Srikant Tiwari , Neeraj Madhav as Moosa Rahman, Sharib Hashmi as
JK Talpade along with Priyamani, Abrar Qazi, Gul Panag , Dalip Tahil in supporting roles.
Trivia: Srikant Tiwari is a normal family man who is not so normal as he is a world class spy of National Intelligence Agency. He has put his life at risk for saving the nation from terrorist group arousing from parts of Pakistan & Afghanistan and at the same time performs his duty of being a loving father and husband. The series portrays the life of a spy who performs numerous dangerous tasks from escaping country illegally , fighting with fully armed terrorists , finding the culprits behind bomb explodes and saving the nation with utter devotion and courage. The series is filled with action, drama as well as curiousness.
2. Special Ops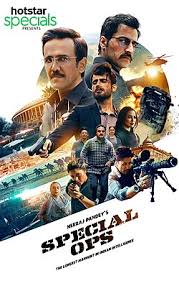 Genre: Drama,Action,Spy Fiction & Thriller
Year Released: 2020
Streaming Platform: Hotstar Premium/Disney Hotstar +
Cast: Kay Kay Menon as Himmat Singh, Karan Thacker as Farooq Ali, Sajjad Delafrooz as Hafiz Ali, Rajat Kaul as Ismail Hassan, Gautami Kapoor, Vinay Pathak, Mehar Vij, Sana Khan, Saiyami Kher, Pameet Sethi, Muzamil Abrahim, Vipul Gupta, Karan Ashar …… in supporting roles.
Trivia: Himmat Singh, a brilliant officer of National Intelligence & RAW tracks the terrorists behind the 'Parliament Attack of 2001' with his special team of spies which are deployed in various countries of the world, gathering information and the main person behind the attack. The series is professionally directed and well casted . Himmat Singh believes his own gut and instincts for finding the 6th person behind the attack and faces conspiracies that only 5 persons were involved in th attack.
3. Delhi Crime
Genre: Drama, Action,True Story,Crime
Year Released: 2019
Streaming Platform: Netflix
Cast: Shefali Shah as Vartika Chaturvedi, Rasika Duggal as Neeti Singh, Rajesh Tailang as Bhupendra, Gopal Dutt as Sudhir Kumar, Adil Hussain as Kumar Vijay, Denzil Smith as Vishal
Trivia: The series is based on the ' 2012 Nirbhaya Gang rape and Murder'. It portrays the role of the 'Delhi Police' in catching the convicts within few days of the incident. Convicts were later sent to prison but the trial came to an end in the year 2020 when the convicts were sentenced to death. It shows the hardships and difficulties faced by the parents of the victim. About hundreds of cases of Sexual Harassment,Rape and Child abuse are witnessed daily in India which makes us think if we are really civilized or not, if our mother or sister or wife is safe or not. Also it is the duty of police to prevent these happenings and make India a safer place to live for women.
4. The Forgotten Army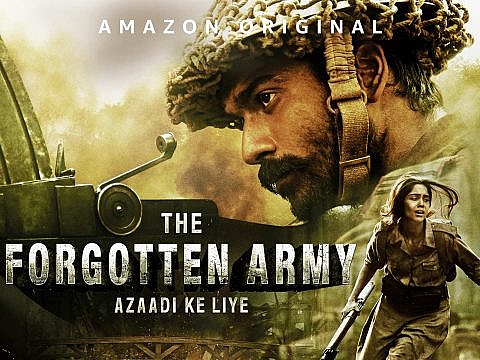 Genre: War,Drama,True Story
Year Released: 2020
Streaming Platform: Amazon Prime
Cast:Sunny Kaushal as Lieutenant Surinder Sodhi, M.K Raina as Old Sodhi,Sharvari Wagh as Maya Shrinivasan,Rohit Choudhary as Arshad,TJ Bhanu,Karanvir Malhotra……in supporting roles.
Trivia: The Forgotten Army series is remake of documentary aired on Doordarshan in year 2000 of the same name. The series is based on the contribution of Indian National Army in the World War 2 in Singapore led by Subhash Chandra Bose.The Indian National Army marched towards the capital with a war cry 'Chalo Dilli' in order to free their nation from British Rule. INA initially was on the side of Britishers but later were against them in order to free their nation.The series also portrays romance between two soldiers Maya and Sodhi who meet in the army camp. The role and sacrifices of the Indian Army has been magnificently shown in the series.
5. State of Siege 26/11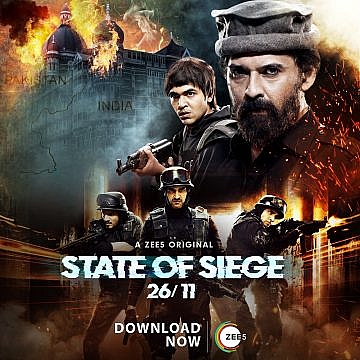 Genre: Action,Drama,Thriller,Crime,True Story
Year Released: 2020
Streaming Platform: Zee5
Cast: Vivek Dahiya as Major Rohit Bagga, Mukul Dev as Zakir-Ur-Rehman-Lakhvi, Arjan Bawa as Col Shota
Trivia: The series is based on '26/11 Mumbai Terrorist Attack' by 10 terrorists of Lashkar-E-Taiba carried out 12 coordinated shooting and bombing attacks lasting 4 days across Mumbai at Taj Palace Hotel , Cama Hospital, Chabad House and Chhatrapati Shivaji Terminus. The series portrays the great courage of the Mumbai Local Police and the NSG Commandos who sacrificed their lives to save about 1000 of hostages held in captivation by the terrorists.
Pranav
Offline
Pranav Wadhera
@Pranav_18
Published:
Last Updated:
Views: 189