Still not a Creator? Register Now!
Already a Creator? Login!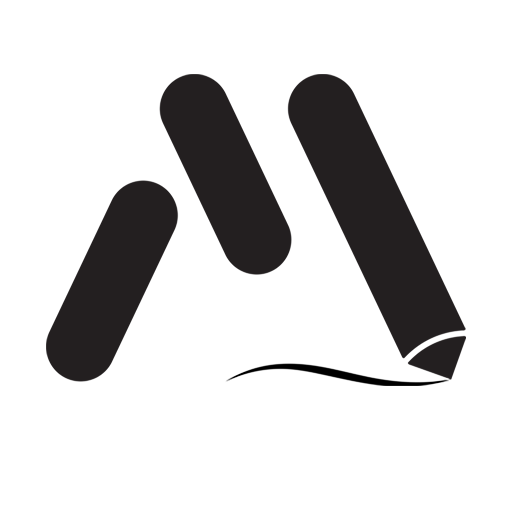 Milyin
It's the Passion that Matters
Milyin devotes itself to creating a world where the vast majority of people can freely present their thoughts, opinions, beliefs, and unique perspectives.
How It Works
But Why Milyin?
We want to empower the individuals who wish to show their creativity. We want to help people freely present thoughts, opinions, and beliefs. We are devoted to Creativity and Originality; that's why we call never call our Users "Bloggers"; we call them "Creators," and their content is termed "Creations" at Milyin.
Learn more
Key Features
Complete Control
You are the boss. You have complete control over your creations. You can schedule them to publish at a given time, toggle comments, toggle pingbacks, hide UI elements like title, table of contents, etc.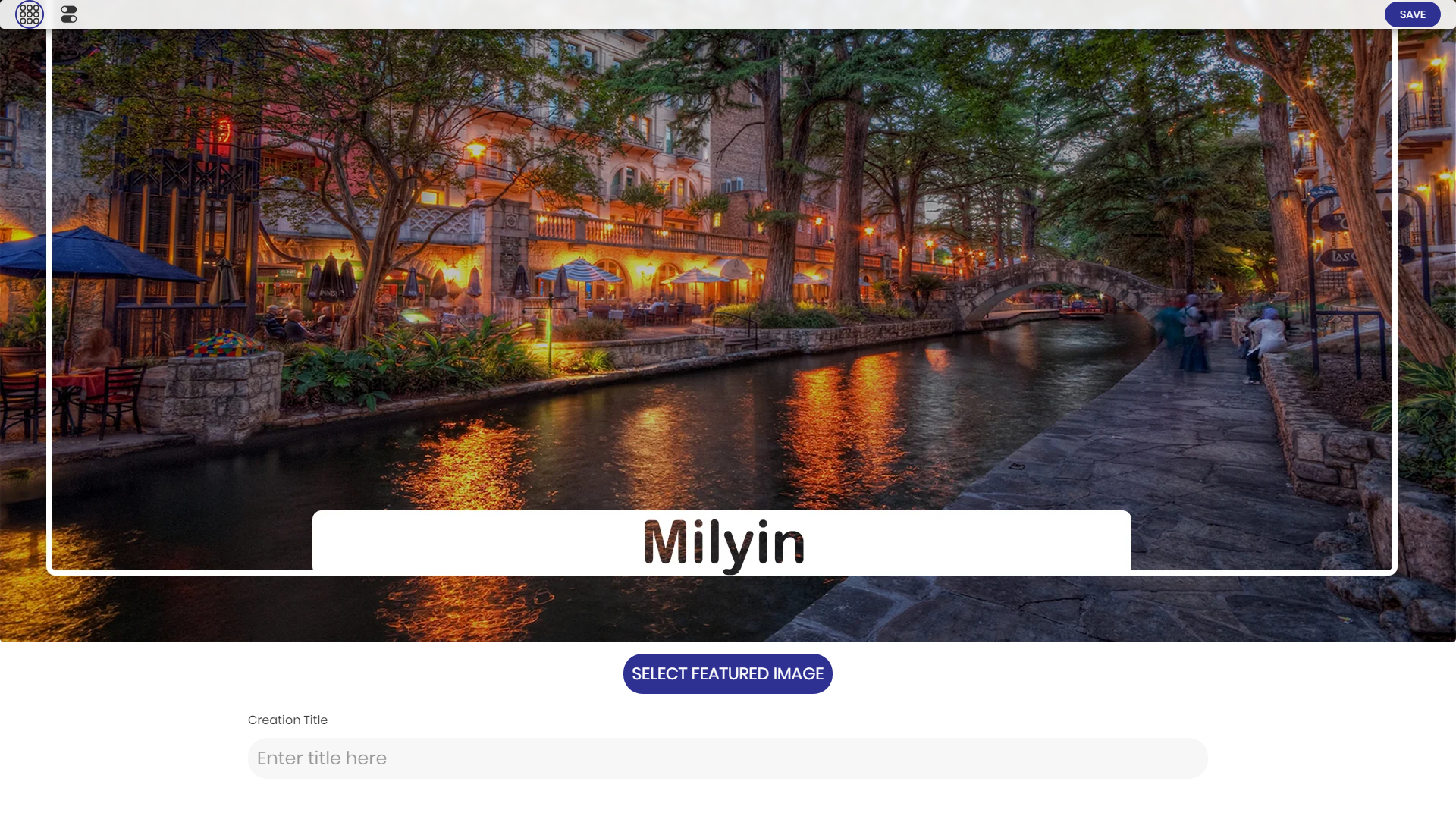 Create with Ease
Create content with our Creation Interface having the support for images, videos, links, Blockquotes and a lot more.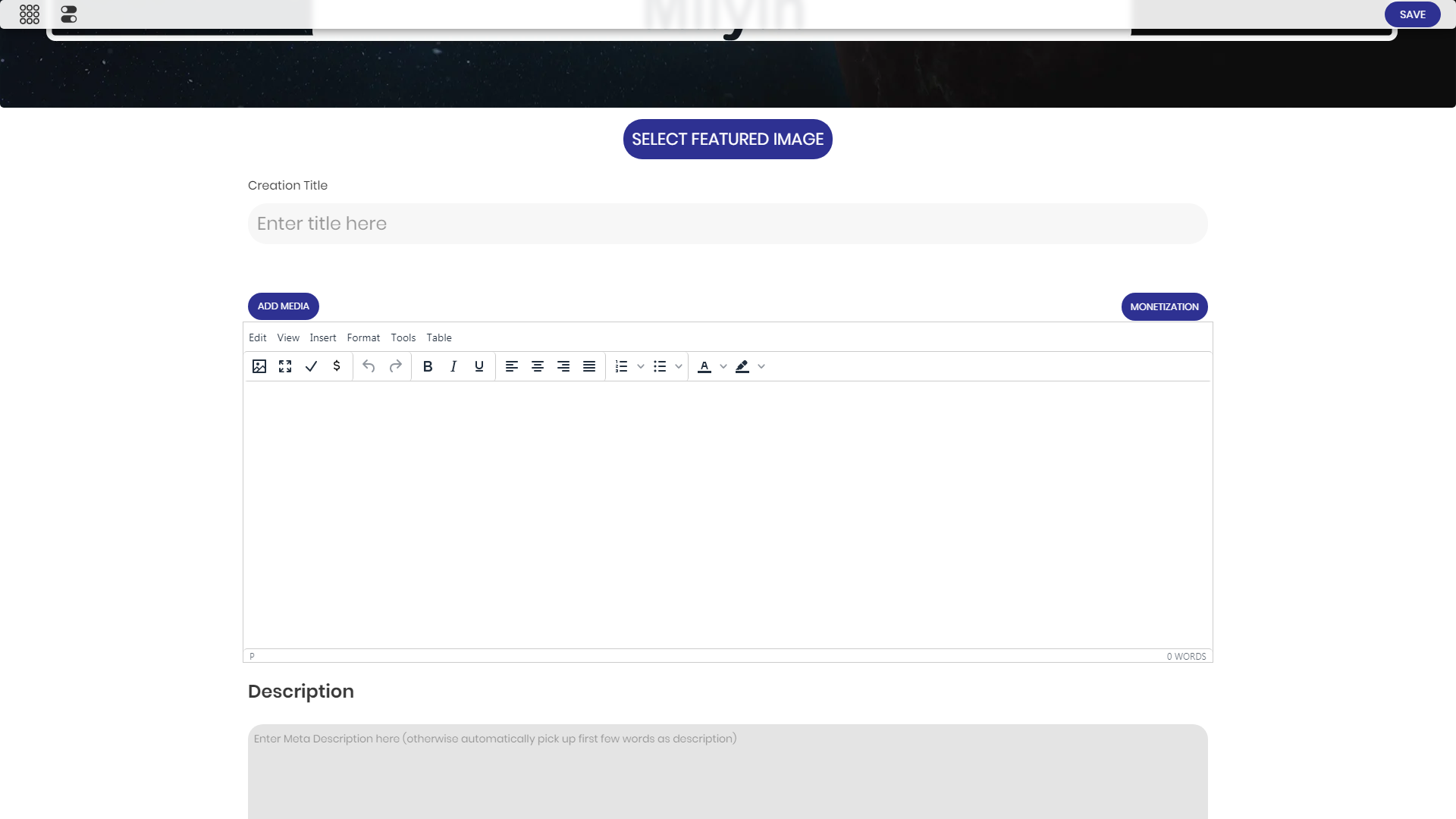 Earning Tools
Use our Earning Tools, to earn through Google AdSense, Amazon Affiliate, etc.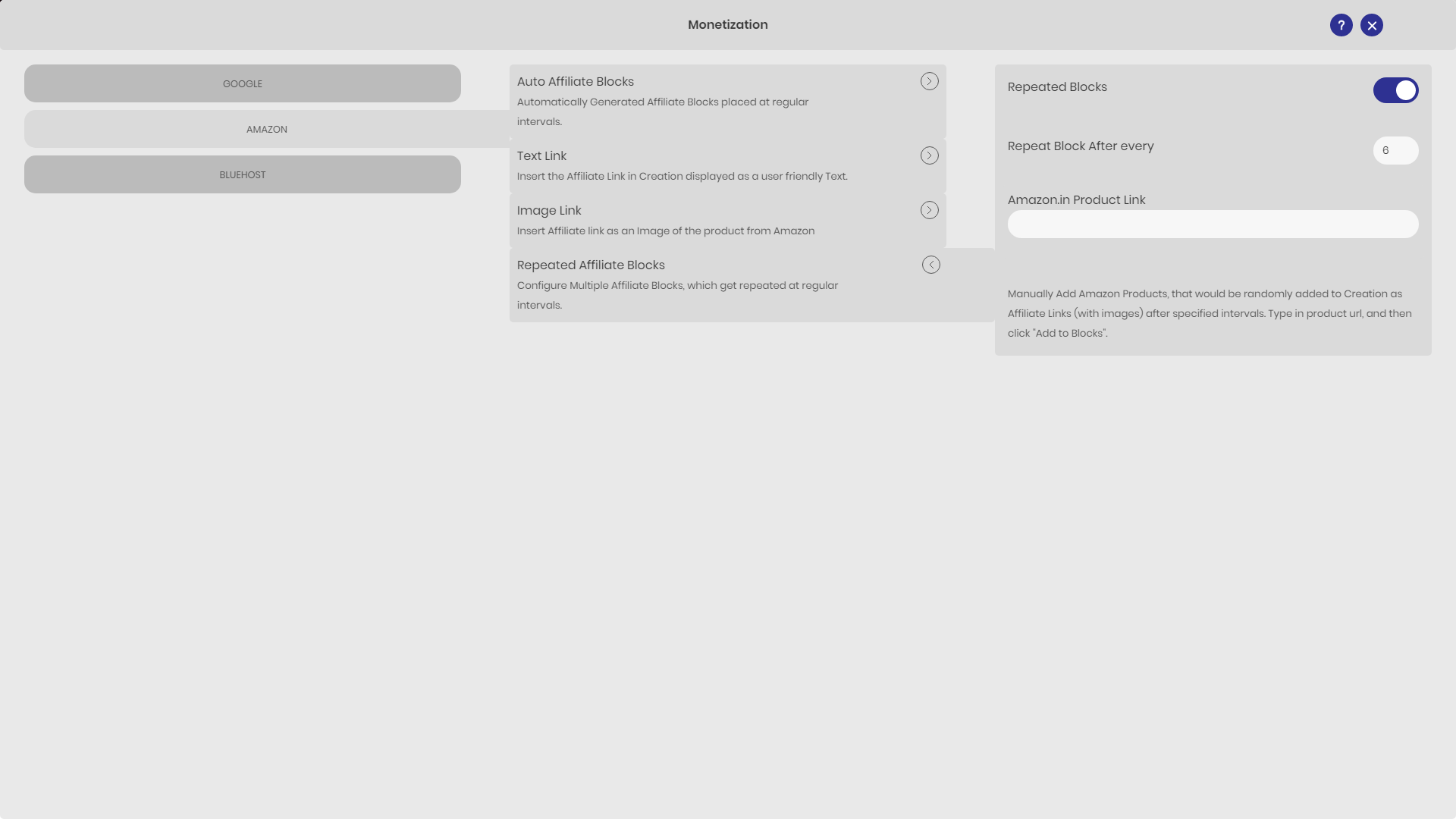 Manage Creations
Easily search and manage your creations, search, edit, clone, and delete your creations.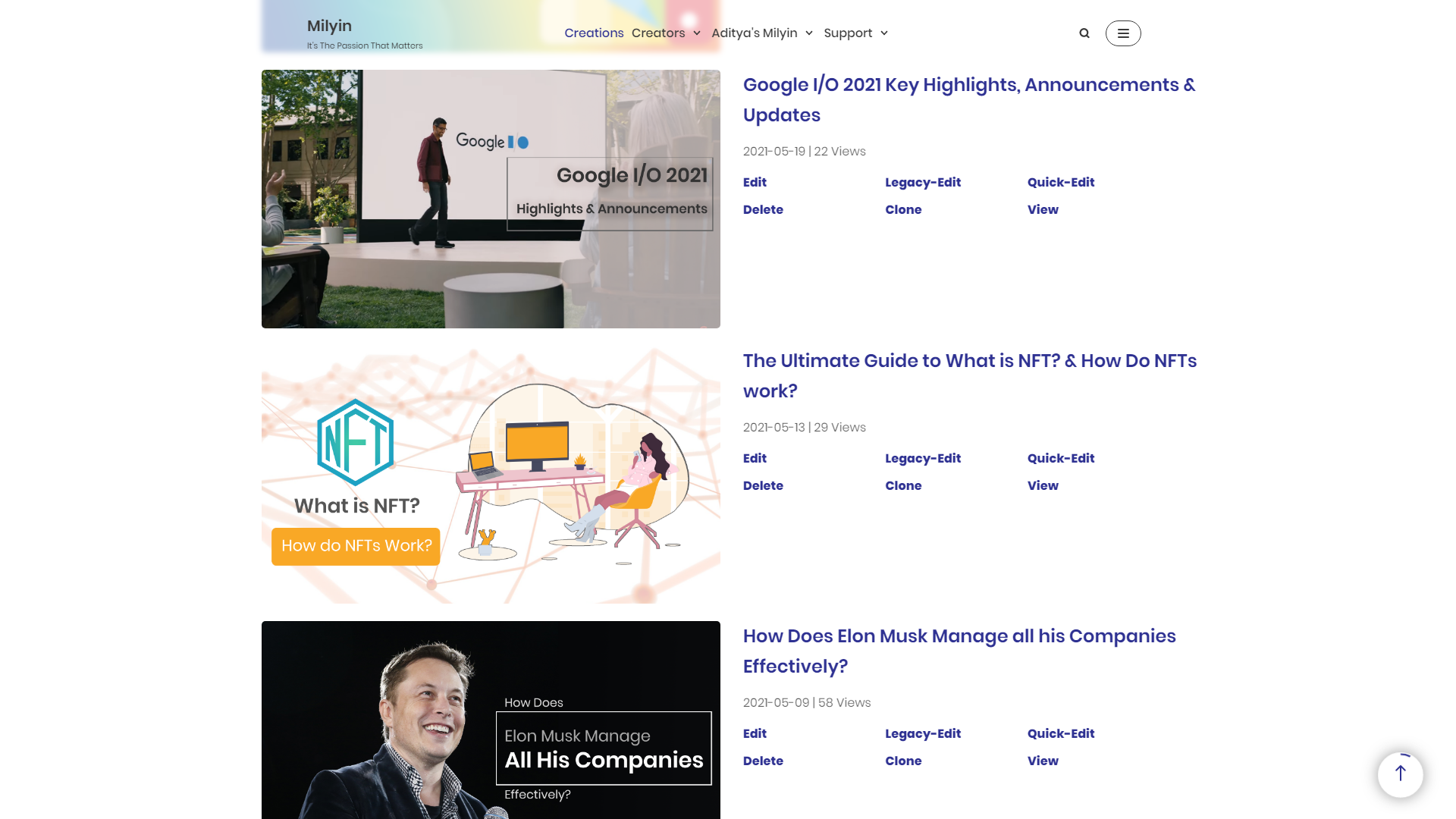 Socialize with Creators
Follow/Unfollow Creators, Private message, comments, pingbacks, @mentions and Hashtags and more.
Know Your Stats
Check your stats on individual Creation stats, or check total stats and daily stats.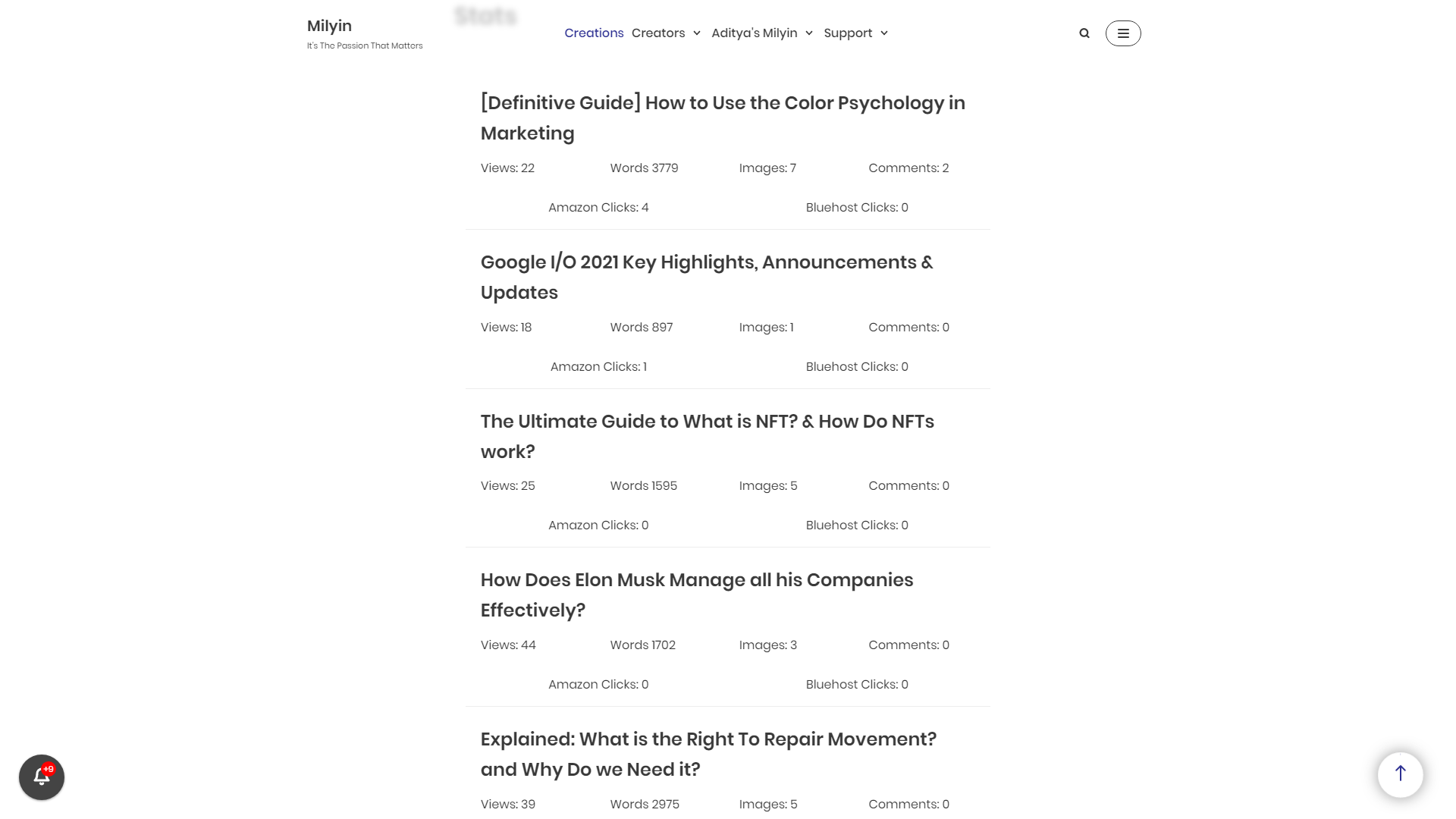 Great Tools
Our great Content Creation tools are built to empower users in creating content with complete freedom and expression. We provide creators with a platform to create, customize, design, monetize, and publish their content according to their needs.
Get Started
FAQs
Answers to your most common questions
Q. What is Milyin all about?
Milyin is a platform for people to create content about anything and everything they want. Milyin builds tools to help individuals create any content in the way they want. Furthermore, we help Creators find their audience and ensure they feel represented on the internet.
Q. What all can I write on Milyin?
Anything, and everything. Milyin is entirely open to all to create content of their choice. You can create content about anything other than content involving hate speech, fake news, or inappropriate content.
Q. Is Milyin free to use?
Yes. Milyin is entirely free and open to all. We do NOT charge creators for creating content; instead, we encourage you to make more content on Milyin.
Q. How to get started on Milyin?
Getting started on Milyin is very simple. Go to Register and fill in all your details. You will receive an email to verify your email address, click the link in it to verify yourself. Thereafter, go to Login, and use your details to login. Now, you are ready to start creating, go to New Creation to create new content, or go to My Creations to manage your content.
Q. Will I be earn money for creating on Milyin?
Yes. Milyin is on a mission to empower creators, and one of the critical components of it is to help them support themselves financially. At Milyin, all creators can monetize their content freely and earn revenue. Our monetization tools give Creators complete access to various monetization options to optimize their revenue.
Latest Creations
Explore the newest work from our Creators
An Unexpected Error occured. Please try again.
You have reached the end of Creations, no more Creations available to load.
By accessing or using this site, you agree to our policies. Your continued use of this site constitutes your acceptance of these policies. Read our policies at Policy Page.