THE RACER IS HERE: 2019 FORD MUSTANG SHELBY GT500
Ford is working on a mega-powerful Mustang to challenge the Camaro ZL1 and Challenger Hellcat. Here's what we've heard.
Ford is working on a new Shelby GT500! In January, the automaker confirmed that this beloved nameplate would return for the most powerful Mustang ever, a 700-plus-hp monster. Official details on the upcoming GT500 are thin, but we've got a decent idea of what to expect.
Ford says the Shelby GT500 will arrive next year, and we expect a launch in January at the Detroit Auto Show. That means it'll likely share the stage in Detroit with another long-awaited revival, the 2020 Ford Bronoco.
A 2019 debut often means that a car will be a 2020 model-year, but as we've reported before, Ford's VIN decoder indicates that the 2019 Mustang will be sold with a supercharged V8. That means the GT500 could very well be a 2019, and that bit of information brings us neatly to the next section…
The GT500 is Ford's answer to the 650-hp Chevrolet Camaro ZL1 and the 707-hp Dodge Challenger Hellcat, so everyone is predicting it'll get a powerful V8. A twin turbo V8 was rumored as a possibility, but a supercharged mill like the last GT500 seems way more likely. 
Our colleagues at Car and Driver think the GT500 will get a 5.2-liter V8 similar to the flat-plane unit used in GT350, but with a traditional cross-plane crankshaft. The Instagram image you see above shows a supercharger housing with a Shelby logo and the number 5.2 stamped on it, which could confirm at least some of Car and Driver's speculation. The Truth About Cars also published images of a wiring diagram showing a Mustang V8 with a big supercharger on top.
Motor trend obtained a picture of a Shelby GT350 with a supercharged engine, claiming that what's shown is a GT500 prototype, but that's unconfirmed. This could be a prototype for a factory supercharger kit for the Shelby GT350, not necessarily a GT500.
It Might Be a 200-MPH Car
The GT500 might be good for a solid 200 mph flat-out. The Truth About Cars uncovered information on the speedometer verification procedure for the GT500 that seems to indicate this Mustang's impressive top-speed capabilities.
Those documents from TTAC also show that the GT500 will get a couple of bespoke driving modes—including Weather, Launch Control, and Drag Strip—and that carbon-ceramic brake pads might be an option.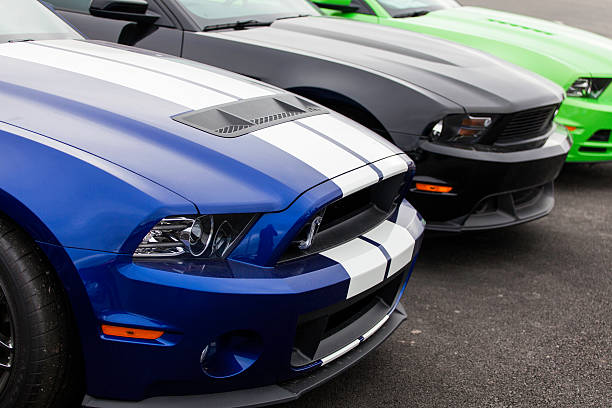 There Might Be Two Transmission Options
Car and Driver reports that the GT500 will likely get two transmission choices, a six-speed manual or a new 10-speed auto co-developed between Ford and GM. Those wiring diagrams from TTAC show the GT500's supercharged V8 with a flex plate instead of a flywheel, indicating automatic availability. Ford is already using its 10-speed gearbox in the 2018 F-150 and Mustang, and interestingly, it's also available in the GT500's most obvious rival, the Chevrolet Camaro Z1.
It Might Look Like The Pre-Facelift Mustang
The Mustang was face-lifted for 2018, but the Shelby GT350's looks were unchanged. Based on the teaser image at the top of this post, and other spy shots we've seen, it looks like the GT500 will look more similar to the GT350 than other Mutangs. Just check out the old-style headlights in the teaser.
Ford Is Benchmarking It Against Serious Competition
Ford is testing the GT500 against some stiff competition too. Motor Trend spotted a GT500 testing in Arizona with a Camaro ZL1, which seems like an obvious target. After all, the previous-gen Mustang GT500 and Camaro ZL1, both supercharged brutes, squared off back in 2012.
A less obvious rival for the GT500 is the Porsche 911 GT3, but interestingly, Mustang6G.com has photos of Ford benchmarking one near its Michigan headquarters. This doesn't mean that Ford is trying to build a GT3-rival though. Automakers often benchmark other cars just to study one or two particular elements.
There's a lot unknown about the GT500, but thanks to the few details Ford has confirmed and rumors swirling around, it sounds like it'll be a monster. We can't wait to find out how it really stacks up against the ZL1 and the Hellcat.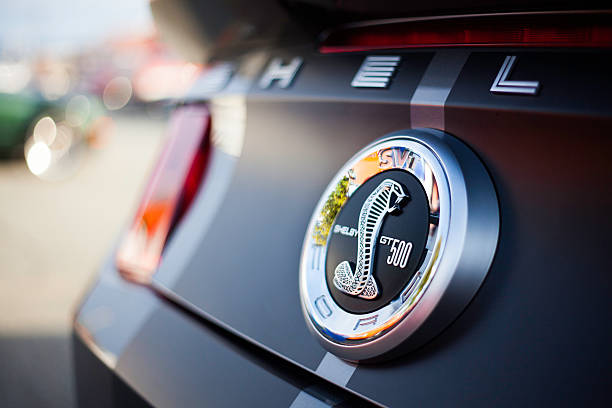 I'm a crazy person who likes to take up new things for experiencing. Writing creations on technology is a new experience to me. Not a perfect tech savvy but can go till some extent. Will soon shift to my automobile blogging. #milyindevotees