Sony Files Trademarks For PS6,PS7,PS8,PS9,PS10 AND WE MIGHT HAVE RELEASE DATE FOR NEW CONSOLES!!!!!!
The next major PlayStation will be ps5 which will be released in holiday season of 2020 but it seems that Sony has already filed its trademarks for next 10 years!!!!.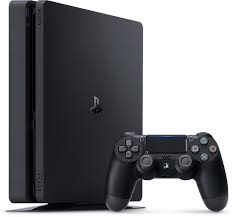 This news is very exciting but its just not confirmed whether Sony will release new ones after ps5 or not. Its rather done so Sony would have rights to release more PlayStation if it decide to do so.
Meanwhile the boss of the company said that ps5 controllers will have new cool features which will be new for every player. Every PlayStation gets released after 7 years so if we go by the pattern, ps6 might get released in 2027, ps7 in 2034, ps8 in 2041, ps9 in 2048 and ps10 in 2055. If you remember the add of PlayStation 2 , Sony said that ps9 would look like a snowball and you can hold it but still I doubt Sony would do something like this. Still these trademarks are a sign that we would get more PlayStation from sony and that's what matters the most.