NISSAN IS MAKING A HIGH-PERFORMANCE NISMO VERSION OF ITS ALL ELECTRIC-LEAF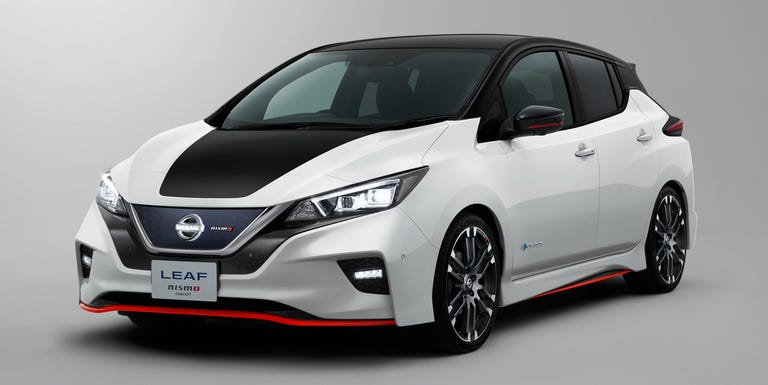 Nissan revealed the second generation of its all-electric Leaf hatchback earlier this month, with an output of 147 horsepower and 236 lb.-ft. of torque, as well as an estimated range of 150 miles. That's all well and good, but what's suddenly got us interested is an upcoming, high-performance Nismo version.
Compared to the normal Leaf, the Nismo concept features a more aggressive red-accented front bumper, red-accented side-skirts, a partially blacked-out hood, a black roof, a rear center fog light, and different wheels. According to Nissan, all of these visual upgrades improve aerodynamic performance without increasing drag. The inside is mostly unchanged from the regular Leaf, save for a few red trim pieces.
I'm a crazy person who likes to take up new things for experiencing. Writing creations on technology is a new experience to me. Not a perfect tech savvy but can go till some extent. Will soon shift to my automobile blogging. #milyindevotees