The Map we knew is gone now, fortnite's servers were down for about 2 days and now it is back online. All the players who saw the event experienced a shower of meteors that were destroying the map. The event was followed by emergence of a BLACK HOLE that sucked everything in it. When the servers were down the players who were trying to log in were forced to see a black hole.
HERE THE NEW THINGS IN FORTNITE CHAPTER 2 SEASON 2:
A WHOLE NEW WORLD: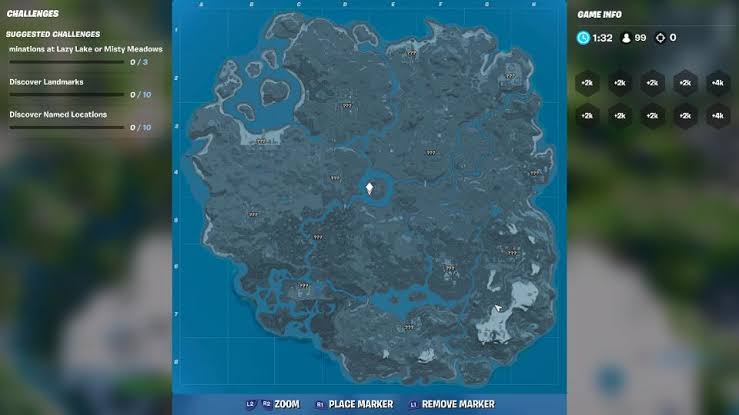 LOTS OF WATER BASED FUN:
IiIIn the previous fortnite water was known to SLOW DOWN players but in the new #fortnite you can SWIM, FISH AND DRIVE A BOAT WITH MOUNTED GUNS ON IT. ITS TIME TO GET WET!!.
BE A BETTER TEAMMATE:
There is a new equipment BANDAGE BAZOOKA. Now players can shoot bandages at their teammate to heal them. You can also carry your teammates from now on. There are new group emotes as well. #CELEBRATE VICTORY WITH NEW #EMOTES .
A MORE EMMERSIVE WORLD:
Those old days of hiding in #bushes are now gone, you can hidden in haystacks is in dumpsters and get a upper hand on your #enemies . You can shoot #explosive barrels and set land on fire.
MAKE YOUR WEAPONS BETTER:
This time its not only about best weapons as you can #UPGRADE your weapons. With this new feature the weapon arsenal gets more #broad .
A NEW TWEAKED GRAPHIC STYLE:
As fortnite is becoming better, #graphics are also becoming better. The graphics of fortnite got a overhaul. The graphics are much better than new previous one. Epic games have shifted their focus from cartoon graphics. Thankfully they have not lost #ENTIRE focus from the cartoon style.
NEW WAYS OF EARNING XP:
Earning xp just got easier. Now you can earn XP by completing #in -game challenges and quest , you can earn new #medals as well. There are new AMMO BOXES AND CRATES AS WELL IN THE GAME. The medals are #classified as SCAVENGER, CHAMPION, PLAYER.
With the new update #fortnite has got bigger and better than before. The new map is very broad and the new features are also great .
Read about the best horror game of this year:Best horror game of this year
Read about SOMETHINGS YOU MIGHT HAVE MISSED IN FORTNITE CHAPTER 2:Something's you might have missed in fortnite chapter 2