Published by
Mystical Hopper
on and last updated on
How YouTube Rewind 2018 Became the Most Disliked video?
Youtube started with its list of trends in the year 2011, which was a very great step for showcasing the real legends of that year. 2012 was a great year with lot of happenings which YouTube showcased very formly with creators. I loved that!! And year after year, YouTube has continued to publish these videos in the Santa month of December. This event in which most popular YouTube creators collab and are seen in only one video, has been named YouTube Rewind. And it is published on the channel 'YouTube Spotlight'. All around the year, I eagerly wait especially for YouTube Rewind. But now fast forward to Rewind 2018, I saw that this time it was not up to the mark. Even the last year's Rewind was not very interesting. But the best YouTube Rewind from my side was the 2016 one. It included the most popular creators. But in 2018 Rewind, I saw those unknown YouTuber's except a few. Marginally I did not like it. It did not include PewDiePie, KSI, Logan Paul, Jacksepticeye and many other trending YouTuber's of this year. And this is why YouTube Rewind competed with Justin Bieber's Song Baby to become the most disliked video. Many people expected those trending YouTuber's in Rewind. But there was a very controversial reason why YouTube didn't include these YouTuber's. First of all as we all know, PewDiePie, the most subscribed YouTube channel which is going to be passed by T-Series, is not included. This is beacsue of his controversial talks on the platform. He is best known for his memes of other people. And like this year it is still trending about the PewDiePie and T-Series war in subscriber count, YouTube didn't feel to include him. Last time we saw PewDiePie was in 2016 Rewind, in which he gave a special performance catching and clicking the Rewind button from DudePerfect. This time they included Ninja, which I know is the fastest growing YouTuber at this point of time. He just uploads his unedited clips of his Fortnite gameplay from Twitch. What the heck??? We here are doing so much effort to grow our YouTube channel and he just uploading unedited clips had so much attention. Also Will Smith and Fortnite played a major rolw in this Rewind, which gethered a lot of dislikes.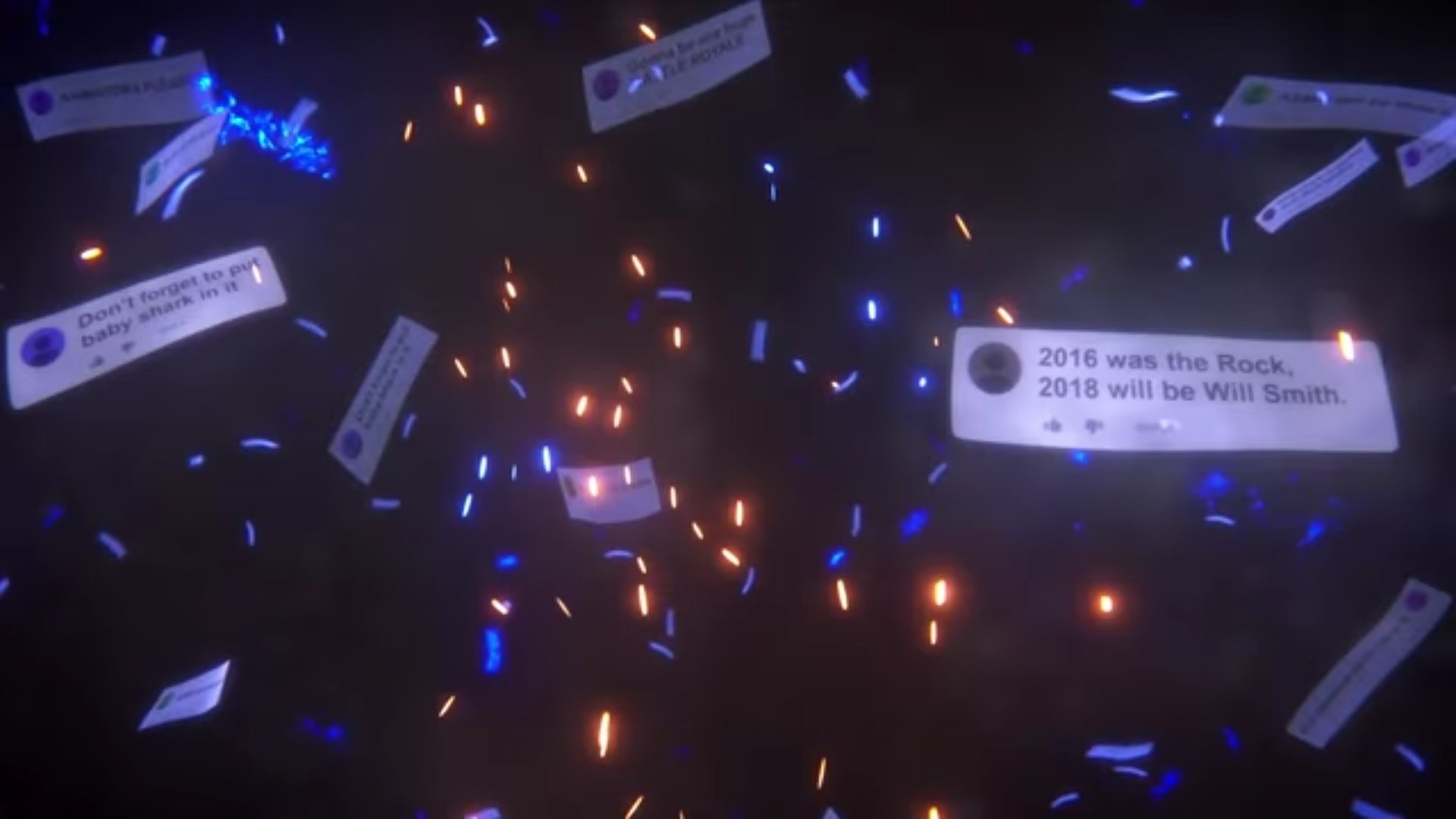 "2016 was Rock, 2018 will be Will Smith." What? It's okay if they included Will Smith but not okay making their entire video Fortnite considered. And what about KSI vs Logan Paul fight? This was trendy, right? I thing this also played a major part in getting so many disliked to that video. KSI was there in 2016 Rewind. And Casey Neistat in this video appeared that he didn't want to go there and was very depressed.
Marques Brownlee was a good appearance from my side in this Rewind. We don't know of YouTube what they do. I hopw next years Rewind will be much more better if they include real trending things next year. I recommend you to watch the 2016 Rewind, instead of 2018 one: But in case you also want to see YouTube Rewind 2018, the watch it here: