Home » Creations »
Some of the best writing websites allow people like you to freelance writing jobs freely. These platforms have robust monetization policies and systems to help you become a successful content creator. It would be best to choose a venue with complete freedom of creation, easy earnings, and proper support.
We've handpicked some of the best content creation platforms ideal for you to spread your voice in the form of content. Our team has selected 9 out of 50+ best content creation platforms to suit your needs. The evaluations were based on ease of creating, earning potential, joining fees, experience needed, etc.
Websites for Freelance Writing Jobs
| | | | | |
| --- | --- | --- | --- | --- |
| Name | Joining Fee/Requirements | Earning Potential | Ease of Writing | Link |
| 👍Milyin | Free | Very High | Very Good | Milyin |
| Medium | Free | High | Very Good | Medium |
| Listverse | Free | High | Very Good | Listverse |
| PopSugar | Free | High | Good | #tabs-5812″>PopSugar |
| HubPages | Free | High | Very Good | HubPages |
1) Milyin
Milyin is the best overall platform to become a freelance writer
Milyin is a free-to-join, open-for-all content creation platform that empowers writers like you to create content and earn money freely. You can get paid for writing anything from Day 1 by producing content on any topic you choose. All your content is monetized through advertisements, and you make a specific amount for each genuine ad click from your audience.
It allows you to easily earn money by freelance writing and withdraw your earnings anytime, making it ideal for writers. Besides, you can choose the frequency and types of ads in your content, allowing you to finetune settings for maximum revenue. It's ideal for beginners and experienced writers with huge earning potential.
Signup: Straightforward signup and setup allow you to start creating content instantly.
Guidance: Guidance and documentation for improving your content and doing SEO for content growth.
Monetization: You are monetized from Day 1 and can start earning money instantly. You can withdraw earnings once you reach the $1 threshold.
Earning: At Milyin, you earn from Ads. Your published content will have a lot of ads. When your audience clicks on these ads, you earn between $0.01 and $0.25 per click.
| | |
| --- | --- |
| Pros | Cons |
| Earnings for each ad click are instantly credited to your account and can be withdrawn whenever you want. | The app for Android and iOS is buggy. Only the web version is reliable. |
| Tools to manage, edit, and stylize your Creations. | |
| You can interact with other users through Chat, Comments, and Pings. | |
Link: https://milyin.com
2) Medium.com
Medium.com is best for interacting with pro writers
Medium is an already well-established and robust platform with a lot of writers. Its Partner Program helps you earn money for your writing. You earn based on interactions on your content from paid users. Your income directly depends on the number of paid users viewing your articles, making it a great place to earn money by writing blogs.
It's a great place to discover new content as well. With some of the highest quality writers, it's an ideal platform to explore quality freelance writing and interact with writers. If you write content consistently and socialize well, you will quickly build an audience that ensures you get paid with a consistent monthly income for freelance writing content.
Features:
Independent Website: Your Medium.com content can be run as a standalone website if you invest in a custom domain.
Existing Audience: A vast preexisting audience gives you a huge market potential to get started with.
Setup: It is straightforward and provides an overall easy growth path.
| | |
| --- | --- |
| Pros | Cons |
| Robust writing tools with an advanced UI and tools to stylize your content. | A very competitive space means it's hard to grow initially. |
| It helps build recognition and become famous quickly. | |
| It is entirely niche-independent, allowing you to create on any topic easily. | |
Link: https://medium.com
3) Listverse
Listverse is best for covering writing in the form of lists
Listverse publishes "Top 10 X" articles, where X can be anything. It publishes round-up reviews involving ten different entities in the list. It would be best if you used Listverse to publish such articles. If you have a great idea, you can quickly get paid by freelance writing.
Write the content with 1-2 paragraphs per item and submit it to Listverse; if they like it, you will earn money at $100 per article. Otherwise, your content will be rejected altogether. It works explicitly in the list of 10, so you must choose a suitable topic and create a list of 10. For example, "Top 10 Smartphones in 2023". This is a great place to write reviews and earn money.
Original Content: You can write content highlighting your opinions and perspectives about various lists.
Payments: Payments are made directly to your PayPal for each accepted assignment.
| | |
| --- | --- |
| Pros | Cons |
| You do the writing. They handle styling, images, media, and all. | The High risk/High reward approach is not ideal for beginners |
| It gives you complete freedom to choose the niche and topic you know the best. | |
| Content is generally 1500 words long, so the cost per word is exceptionally high. | |
Link: https://listverse.com/write-get-paid/
4) PopSugar
PopSugar is best for writing about 1st-hand experiences
PopSugar is an ideal website to make money by freelance writing for those who want to share their thoughts and stories online easily. It promotes equality and believes in creating inclusive content for all communities, ethnic groups, etc., making it the ideal platform to get paid by writing articles. You can write about your experiences using certain products, debunk someone's claims, review movies, write speculations about future events, etc.
Features:
Interests: If you have particular interests, like a TV show or book, you can also discuss them.
Tone: It requires you to have a friendly, cheerful manner in writing and ensure all communities like your content.
| | |
| --- | --- |
| Pros | Cons |
| It is a lot more fun and accessible compared to various other platforms. | It's not ideal for those looking to write intellectual/factual content. |
| High payouts – Easily earn $50 for an 800-1500 word article. | |
| You can also share personal experiences like tips and lifehacks. | |
Link: https://www.popsugar.com/Writing-POPSUGAR-40810428
5) HubPages
HubPages is best for getting paid for community discussions
HubPages is an ideal platform if you want to get paid for freelance writing through community discussions. You write original content and take part in meetings of various shapes. It is a great place to ask thought-provoking questions and present your unique perspectives.
Your discussions and other writeups get monetized using Google AdSense and Amazon Affiliate. They share a percentage of these earnings with you, making it the best platform for writing articles for money.
Features:
Reputation: Builds your presence and reputation as a trusted writer.
Content: Preexisting content and discussions can be helpful for you to improve as a better writer as well.
| | |
| --- | --- |
| Pros | Cons |
| It is ideal for inexperienced writers to get started quickly. | It's not an excellent option for long-form writing. |
| It requires a lesser word count, making it a less risky bet to get paid for freelance article writing. | |
| It lets you engage with other writers and readers online. | |
Link: https://hubpages.com/
6) Longreads
Longreads is best to get paid to write Human experiences
Longreads is one of the best websites that lets you earn money by writing about non-fiction long-form storytelling. It is focused on original content that shows creativity and is far from any other work. You can use Longreads to publish content ranging from 2,000 to 6,000 words long.
It accepts a wide range of subjects and writers, making it one of the best freelancing writing websites, and it gets paid quickly.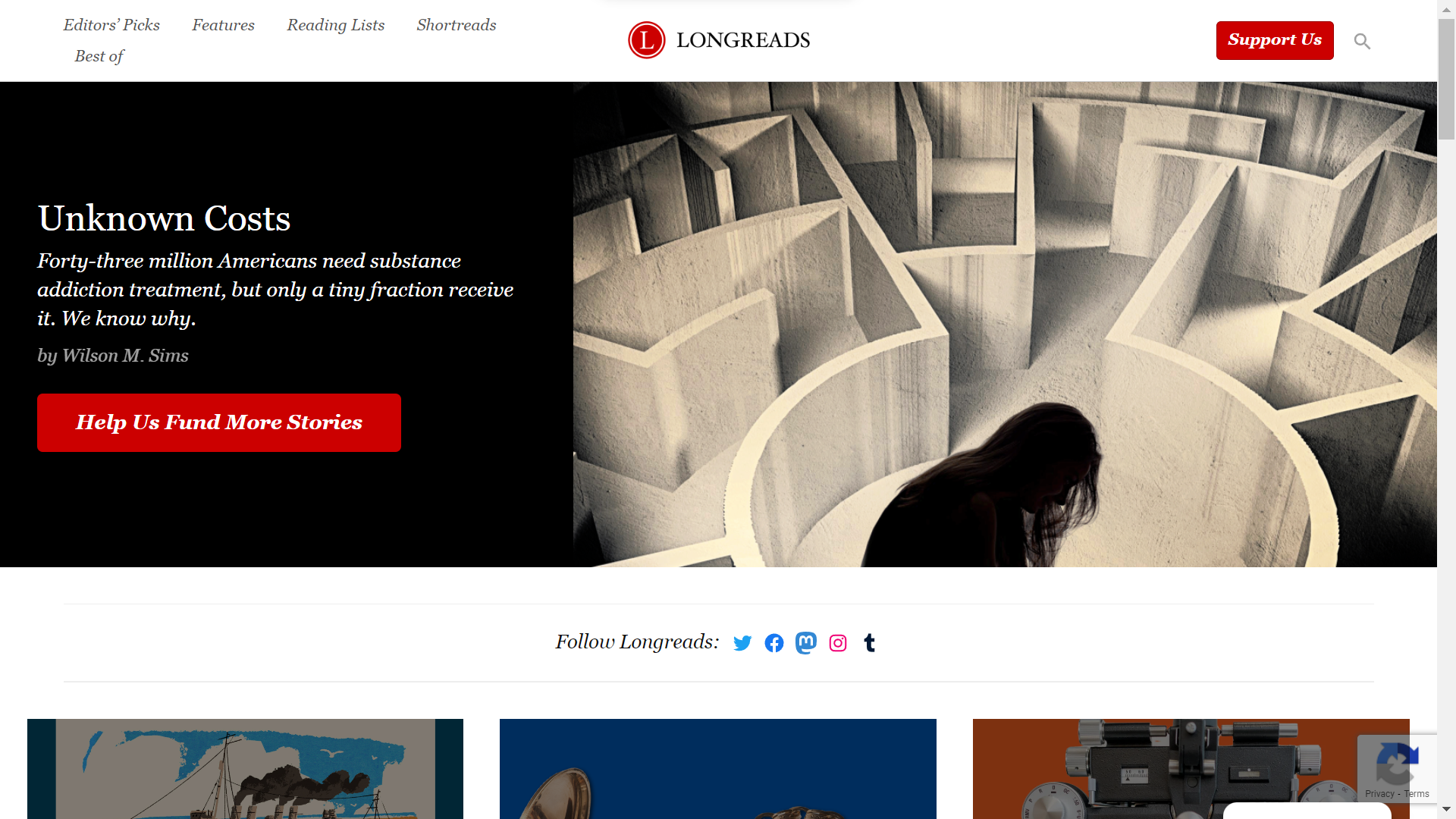 Features:
Freedom: You can use Longreads to choose and write about any topic freely.
Future Prospect: Learning from this can also help you secure jobs, making it an excellent runway for your career.
| | |
| --- | --- |
| Pros | Cons |
| Predefined rates for submissions and essays can go as high as $500. | Content approval is rare and takes a lot of time |
| Accepts essay submissions, feature pitches, reading list ideas, etc. | |
| All content published in your name builds reputation and fame. | |
Link: https://longreads.com/submissions/
7) WordPress
WordPress is best for earning money on an independent website
WordPress is a robust platform that powers the vast majority of the internet. Many big websites use WordPress to run their blogs. Its full range of tools, cost-effective nature, and ability to earn a lot without much effort make it a no-brainer.
Unlike the other freelancing websites discussed above, you must create a no-code website using WordPress. This means it takes a little investment and requires time to set up a website. But once you are ready, your website is the best way to earn money by freelance writing.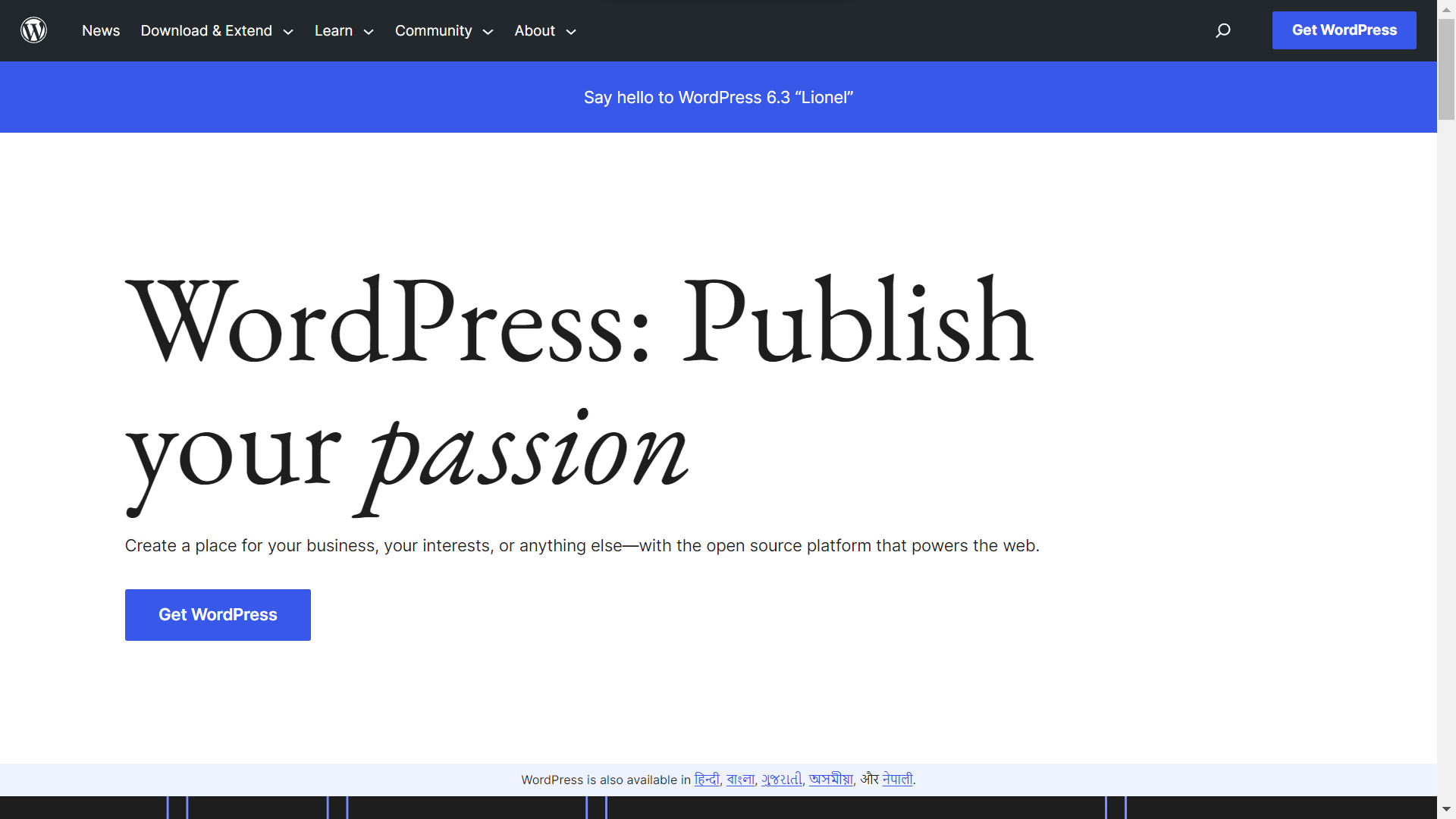 Features:
Earning Opportunities: Venture into sponsored content, paid partnerships, merchandise, and more.
Customization: You can use various themes and plugins to customize its look to meet your taste and personality.
| | |
| --- | --- |
| Pros | Cons |
| Complete absolute control over what goes on your site. | Requires initial financial and time investment |
| It allows you to experiment with various monetization methods to find the best fit. | |
| Use modern tools like Yoast SEO and more to automate work and speed up content creation. | |
Link: https://wordpress.org/
8) Fiverr
Fiverr is best to get paid writing freelance writing independently
Fiverr is one of the largest online communities of freelancers that can be leveraged to your advantage. With Fiverr, clients and freelancers can both find one another with ease. You can provide particular freelance content writing services to your clients.
Fiverr is a lesser-known yet influential platform for becoming a freelance content writer. Users will purchase your services if they deem them worthy enough. Once you get a few initial sales, you will start seeing a lot of customers coming your way, thanks to the community effect.
Features:
Clients: Perform freelance writing for a wide variety of clients and users across the globe, gaining significant experience and exposure.
Future Prospect: Experience gained as a freelancer can also be critical in helping you secure a job later in life.
| | |
| --- | --- |
| Pros | Cons |
| Complete independence over services you offer | The initial few sales are extremely tough |
| It helps you work independently as a self-employed | |
| Infinite money-earning potential for you. | |
Link: https://fiverr.com/
9) Textbroker
Textbroker is best for Freelance Content Writing
Textbroker is an ideal website to freelance and get paid as a freelancer. You can choose your timings, communicate with clients, and ensure a perfect experience for yourself. Textbroker selects and provides options to take up some of the best projects for your skills.
It's a great way to earn money as a beginner or an experienced user. Your earnings are primarily based on the quality of content. You can get a raise for higher-quality content, making it the right platform for freelance writing for money.
Features:
Projects: You and other writers working together can fulfill large projects as team orders.
Management: It manages all the project deadlines, feedback, payments, and other issues with the clients so that you can focus on writing exclusively.
| | |
| --- | --- |
| Pros | Cons |
| It lets you choose from 1000s of projects. | Only for US citizens |
| Pay-per-word pricing ensures you are adequately paid for your efforts. | |
| Highly rated content can also work on some exclusive high-value assignments. | |
Link: textbroker.com
Final Verdict – Freelance Writing Jobs
We've tried to find some of the best websites to help you get writing jobs as a freelancer. While all of them are excellent choices, a few are more suitable for specific use cases. Our Final verdict will help you choose a platform ideal for freelance content writing jobs.
| | |
| --- | --- |
| Feature | Best Freelance Writing Job |
| Best for high, consistent income with freedom | Milyin |
| Best for working with top writers globally | Medium |
| Best for independence and freedom | WordPress |
Last Seen: Sep 27, 2023 @ 4:37am 4SepUTC
Aditya Agarwal
@AkarshitMahajan6300
Published:
Last Updated:
Views: 36