Disclaimer/Notice as Provided by the Content Creator
This is only for motivation and entertainment purpose.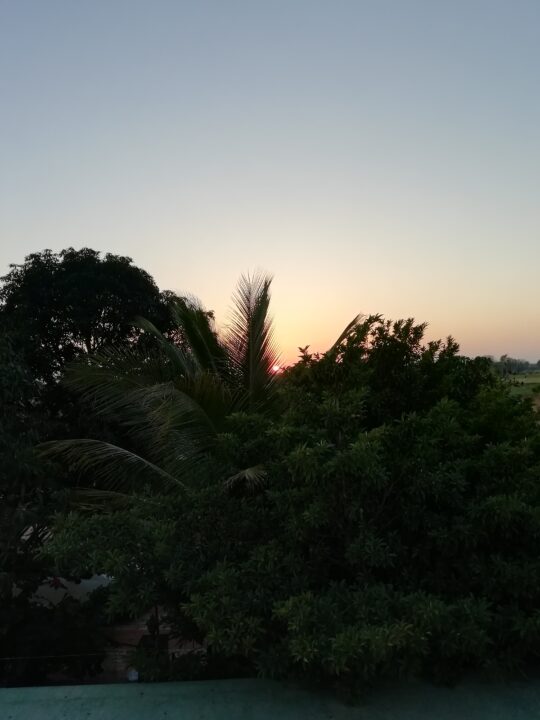 Change is never an easy thing people do in their life anytime. It is a very big and expensive thing that may cost more precious gems of one's life to pursue it. Yes !! Ones may loose their comfort, love, relations, respect, peace of mind, finances, rest, health and even themselves whether it's physically or mentally. This sounds weird, right ? But yes, this little word " CHANGE" carries very heavy burden of deep meaning in itself. There is always a BOON hidden in every change. The only thing one should have to have, to understand this beautiful boon is positive perspective. People must possess a positive mindset to accept the change. If the change has positive and productive outcomes then people easily accept it because it is something that's always been approved in their head or they have ever wished for that. And when something is prayed for or when that wish is fulfilled then it is easily acceptable. Thus it becomes "HAPPY /POSITIVE/PRODUCTIVE/GOOD" change. Contrary to this positive or good change, if something happens against choices/wishes or beliefs of people, they can not accept it easily. They start thinking that it is not good for them or society. If something happens that is contrary to normal or against the belief system, it does not mean that it is not good or has negative impact in life. Yes, of course !! Some changes have negative influences or complicated consequences for a while but people should have understand the situations by using their patience and presence of mind. Instead of resolving the issues created by the change, people gets panic and start loosing their hope, believe and peace of mind . WHY ? Because they can not accept the happenings changes in their life out of their beliefs. As a result , they start attracting negative things in their life because of their negative mindset. They feel anxieties, fears , loss of confidence , altered senses, diminished work efficiency, anger, irritability and many more negative aspects just because of their denial for acceptance of change. But believe me, every negative entity is temporary. It is just the result of thinking patterns. As I said above, every change is a BEAUTIFUL BOON. Everyone should have just embrace it. Just because people can not recognise these beautiful blessings behind the every change that does not mean it is not good. Each and every change has something to teach provided one should have that intelligence to recognise it. Thus the "SAD/NEGATIVE/UNPRODUCTIVE/BAD" change can also be replaced by the positive one. So, let celebrate the inner knowings of ourselves, accept all the CHANGES in life, go with the flow, take proper actions accordingly and live the life fullest. And most important LOVE YOURSELF . Have courage to embrace the "CHANGE" because it is never ever an easy thing in life. LOVE.
Published: | Last Updated: | Views: 8