'The power that takes off a plane is the same power that sustains it' by gatwiri muriuki  This means that everyone needs that Start power(FOUNDATION) to live.
Foundation is very important as it is the source of power for proceeding and long stay'
As said that:
The stand power of a tree is in its roots. A tree as strong as it is its able to stand firm because of its strong roots founded underground. 
The foundation of a house is the house itself. A house is sustained by its foundation all times.
SO
Christian with no  foundation(CHRIST JESUS) is weak and can be swept
"But he that heareth, and doeth not, is like a man that without a foundation built an house upon the earth; against which the stream did beat vehemently, and immediately it fell; and the ruin of that house was great" (Luke 6:48–49).
NOTE: In every position you are in you are your foundation is Christ never give up. Value HIM
Advertisement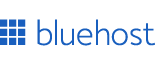 Last Seen: Mar 21, 2023 @ 12:29pm 12MarUTC
muriuki gatwiri
blessed cg
Published:
Last Updated:
Views: 6