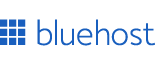 Advertisement
Matthew 28: 20 Before Jesus left this earth, he spoke the following words to his disciples, "And behold, I am always with you, to the end of the age".
Advertisement
No matter what you go through in life, Jesus is always there with you, He can never leave you at any moment. You need to:
Be strong
Pray always
Share with people you trust
Trust the working of God in you.
Offline
muriuki gatwiri
blessed cg
Published:
Last Updated:
Views: 10