FAVOR. This is the act of GOD stepping in ones situation to bring a noticeable difference and really opposite to the expectation of men. Walking in the favor of the Lord can bring tremendous change in ones life.
In the Bible, we find characters like Joseph, Genesis 39:  really found favor in the eyes of the Lord, Daniel also walked in Gods favor, Dan 1: 9 And God gave Daniel favor and compassion in the site of the chief of the eunuchs. Here are some caps to walking in the favor of the LORD. 
 Avoid defilement. Dan 1:8. Let your love for GOD be genuine, never allow exchange of  your master for anything, let him lead and how sweet it is to have a sure lead.
Sacrifice. Be that person who dedicates your time for for GOD. Sincerely i promise you that He must honor this only through His favor. Daniel dedicated his time praying in the room. DAN 6; 10
Only trust God. No matter the situation let you be focused to Him alone. Joseph was sold out but this did not cut him off from trusting, NO, keep focused to God.
Obedience. Learn to listen and do it in love and appreciation, listen to the HOLY SPIRIT direct, guide, correct for its the voice of God.
NOTE; You can receive a gift and loose it if  care is not taken. It is so easy to loose favor in cases of SIN, this is the greatest enemy of favor so keep on watch.
WHAT IT DOES – favor comes with exemplary packages
Favor brings change to your life, honor, recognition, unique gifts, power, acceptance, your life turns to be an example to the world*others.
                                                 # SEEK FAVOR  ITS WORTH THE PRICE. #
Contact me where you need more information on favor and recordings on favor tips, life advice, physical voice sing up. Will be happy to respond to you. @worthwhile
Advertisement
HOLY HOLY HOLY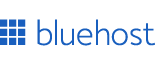 Last Seen: Mar 21, 2023 @ 12:29pm 12MarUTC
muriuki gatwiri
blessed cg
Published:
Last Updated:
Views: 16