PHILIP 4; 13 I can do all things through Christ who give me strength
Romans 8; 31 If GOD  be for us who can be against us.
ROMANS 8; 37 No in all things we are more than conquerors.
COLOSIANS 1; 6 For in him all things were created: things in heaven and on earth, visible and invisible, whether thrones or powers or rulers or authorities; all things have been created through him and for him.
LUKE 10;19 I have been given you power to tread serpents and scorpions underfoot, and to trample on all the power of the Enemy; and in no case shall. anything do you harm.
JOHN 16; 33These things I have spoken unto you, that in me ye might have peace. In the world ye shall have tribulation: but be of good cheer; I have overcome the world.
PSAMS 91;11  He will give His angels charge concerning you, To guard you in all your ways
Advertisement
ISAIAH 54; 17 No weapon that is formed against you shall prosper; And every tongue that accuses you in judgment you will condemn. 
I PETER 1;19 You were bought with the precious blood of Christ's death. He was a pure and perfect sacrificial Lamb.
DEUT 20; 4 For the LORD your God is the one who goes with you to fight for you against your enemies to give you victory.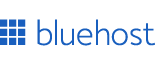 Last Seen: Mar 21, 2023 @ 12:29pm 12MarUTC
muriuki gatwiri
blessed cg
Published:
Last Updated:
Views: 15