Home » Creations »
Most article websites lack proper design and interesting articles, so you must sign up for the best websites to read well-written articles. These contain quality content from many writers sharing unique perspectives, personal experiences, ideas, thoughts, stories, and more.
We've curated a list of 8 best websites for articles that provide quality articles worth reading and sharing. Our research process involved evaluating all based on the number of free articles, the variety of writers, the quality of content, and more.
Best Websites for Articles
| | | | | |
| --- | --- | --- | --- | --- |
| Website For Article | Number of Writers | Variety of Content | Cost | Link |
| 👍Milyin | High | Very Good | Free | Milyin |
| Lifehacker | High | Very Good | Free | Lifehacker |
| Medium | Very High | Very Good | Starts at $5 per month | Medium |
| Quora | High | Very Good | Starts at $0.99 per month | Quora |
| The Browser | Below Average | Good | Starts at $5 per month | The Browser |
1) Milyin
Milyin is the best for enjoying the widest range of original articles
Milyin is one of the best websites for articles built for various content, including essays. You can find a vast array of quality articles written by 1000s of independent creators across the globe. Considering its open nature, you can easily explore or search for articles on many topics.
It allows you to interact with creators through comments or chat online with the build support for speaking. Funded by advertisements, Milyin is an entirely free website of articles that allows you to enjoy many articles with complete freedom and no charges.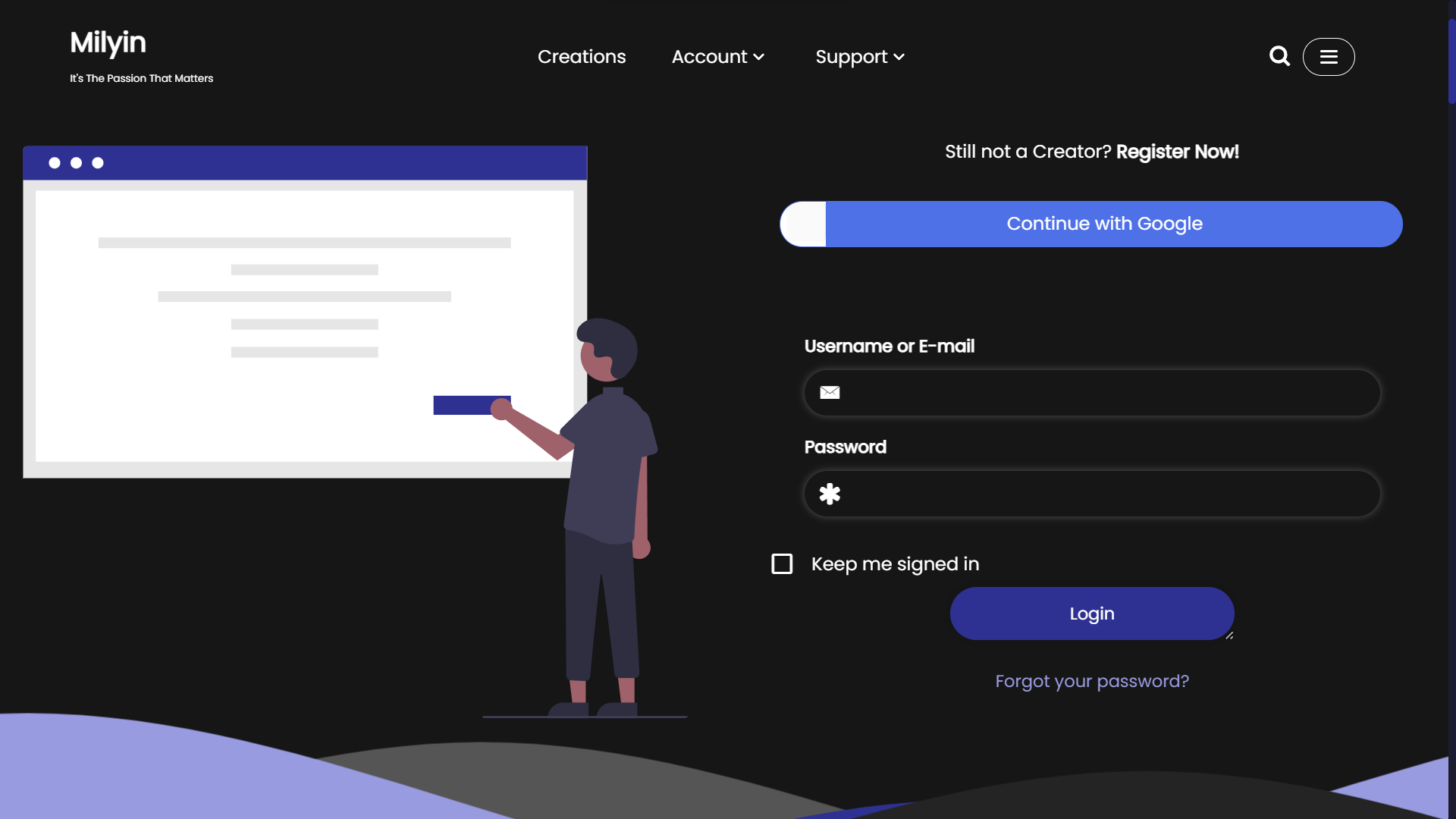 Features:
Discover: Easily find new articles or relevant articles using hashtags.
Interactions: Interact with the article creators easily through the built-in commenting, chatting, and pinging capabilities
Follow: The following system allows you to follow your favorite Creators and receive periodic notifications with their latest content.
| | |
| --- | --- |
| Pros | Cons |
| Completely free to join for Creators as well as Readers | Lacks Android/iOS App |
| Has the content in multiple languages worldwide on various topics. | |
| Quickly search your favorite articles through a straightforward search. | |
Link: https://milyin.com/
2) Lifehacker
Lifehacker is best for finding Articles about tips/tricks
Lifehacker is one of the most popular sites for articles that specializes in creating high-quality articles with tips and tricks for day-to-day usage. It tries to cover a wide range of categories with pieces that can be useful in your personal and professional lives.
You can easily find articles that help you boost productivity and become a better person overall. This website for articles occasionally also covers life-related topics, leisure time activities, and more. All the content on this website for papers has been divided into various categories, allowing you to find the content that would be most exciting for you.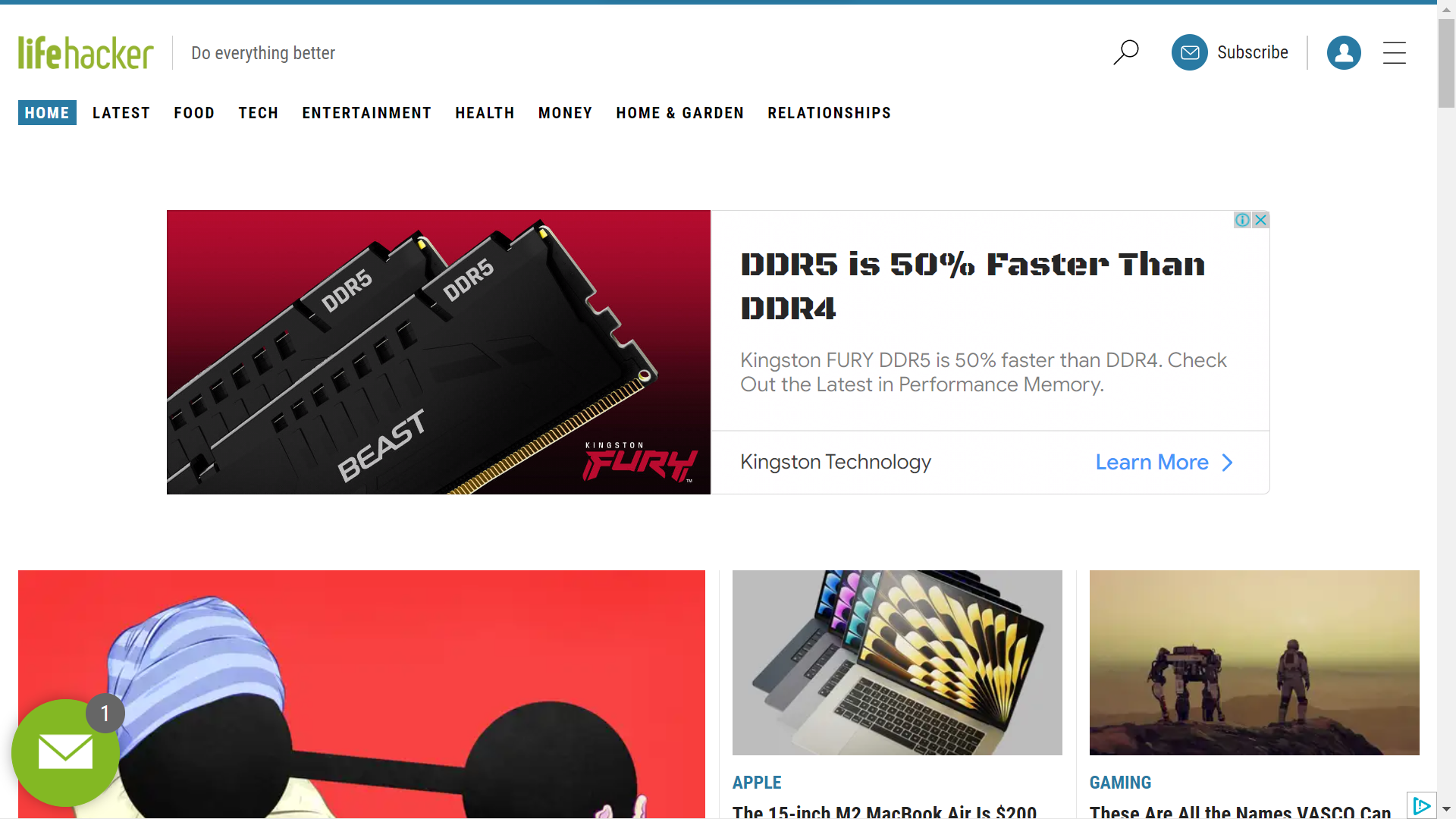 Features:
Email Newsletter: Subscribe to their email list to receive some of the best articles online on your mail easily
Topics: Unlike other websites of articles, they make videos on various issues as well,
| | |
| --- | --- |
| Pros | Cons |
| No charges | Optional ability to send tips | Relatively lesser variety of content available |
| All articles are thoroughly researched and authentic, with proper quality checks. | |
| Allows you to save articles to be read later | |
Link: https://lifehacker.com/
3) Medium.com
Medium is best for reading articles from popular writers
Medium is one of the most prominent names for long-form content writing platforms. It is trendy with the support of many famous writers and social influencers. Medium is one of the best websites to read articles and interact with some of the most popular influencers on the internet.
It is a website of articles with a wide range of content, including general-purpose personal experiences, guides, and more in the form of reports. All pieces have been categorized to make discovering new reports easy. You can follow your favorite creators to stay up-to-date with their latest announcements. You may also look into some of the best Medium alternatives for reading articles.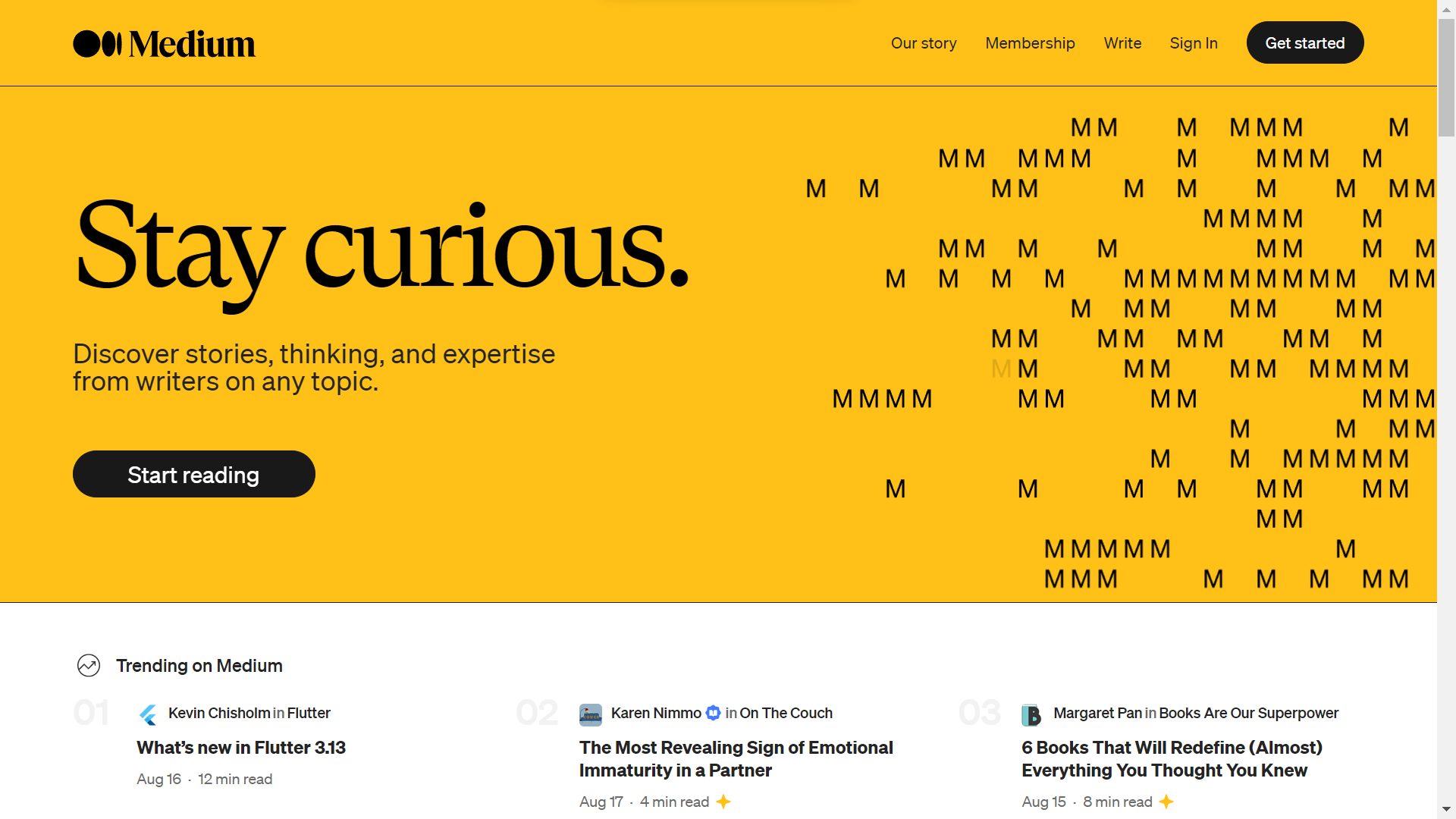 Features:
Subscriber List: You can join their subscriber list to get notified about new articles from your favorite writers.
Custom Domains: Writers can use their custom domains affiliated with Medium to create articles on their sites.
| | |
| --- | --- |
| Pros | Cons |
| Send you specially curated emails with the articles that you would probably like | A limited number of monthly free articles, after which you need to upgrade to paid plans |
| Contains expressions of your opinions, newsletters, general-purpose publications, and more. | |
| It allows you to comment and directly interact with your favorite creators easily. | |
Link: https://medium.com/
4) Quora
Quora is best place to read articles in Q/A form
Quora is one of the most popular online social platforms for reading independent questions and answers from many writers. At the same time, it has its own "spaces" where people can write articles or opinions about specific topics.
Quora is one of the best websites for articles, with a highly active online community of readers and writers, making it an ideal website for essays. Many independent writers create spaces to curate content with articles based on specific niches or topics on this website.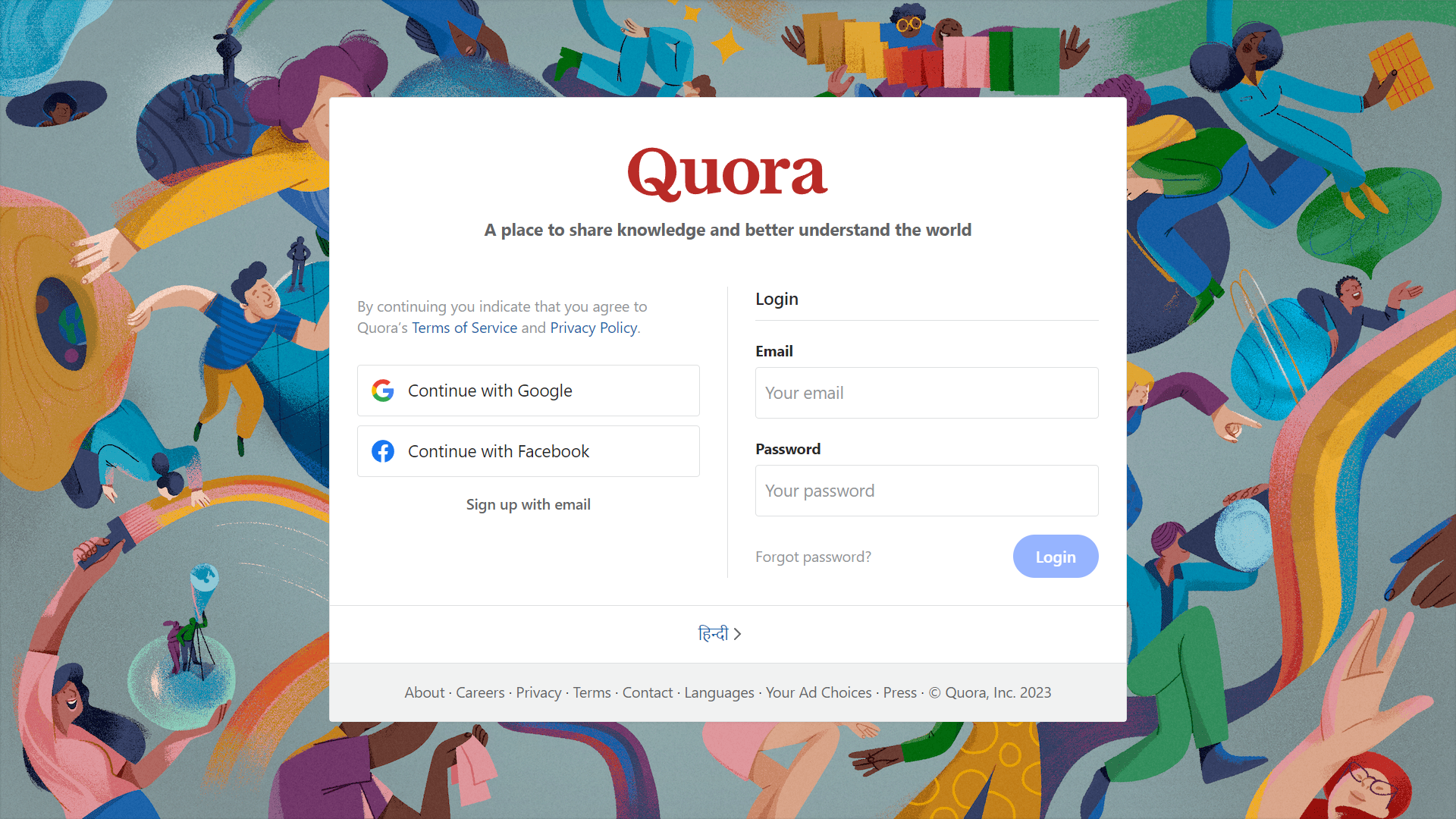 Features:
Join Content Spaces: You can follow specific spaces based on exciting topics.
Interactions: Interact with users through various methods, including chat and comments
| | |
| --- | --- |
| Pros | Cons |
| Allows you to praise your favorite articles by upvoting them | Some articles/answers are blocked behind a paid monthly subscription to Quora+ |
| Easily bookmark articles/solutions to be accessed later | |
| It has a wide range of covered topics. | |
Link: https://quora.com
5) The Browser
The Browser is best for reading interesting articles online
The browser is one of the finest websites for articles that curates some of the finest pieces about exciting topics and shares them with you. To save you time, it only recommends five quality articles daily. It understands your tastes and preferences and recommends only the most relevant articles.
It is built on a solid foundation of quality over quality, ensuring the best and the most relevant articles reach you. It's not biased toward the latest/recently updated posts, making it even better for finding relevant articles.
Features:
Audio/Video Content: Apart from articles, it also recommends podcasts and videos as well
Privacy Friendly: No tracking/privacy-invasive JavaScript codes are used
| | |
| --- | --- |
| Pros | Cons |
| Built to help you find unique and exciting content across the internet | Relatively high base price. |
| Ensures you don't waste too much time by limiting to five articles a day | |
| Shares crosswords, quizzes, and more on Sundays | |
Link: https://thebrowser.com/
6) The Huffington Post
The Huffington Post is best for reading news articles
Huffington Post is a news website that creates articles reporting major happenings worldwide. It is affiliated with various writers and businesses for creating news articles. It covers multiple topics and genres, including the latest news from business, politics, entertainment, and more, making it one of the best websites for articles.
It is also a great website with articles for independent writers to share their opinions and perspectives on various happenings worldwide. This is one of the best websites to read articles with news and multiple topics like comedy, technology, fashion, and more, though the focus always remains on the information.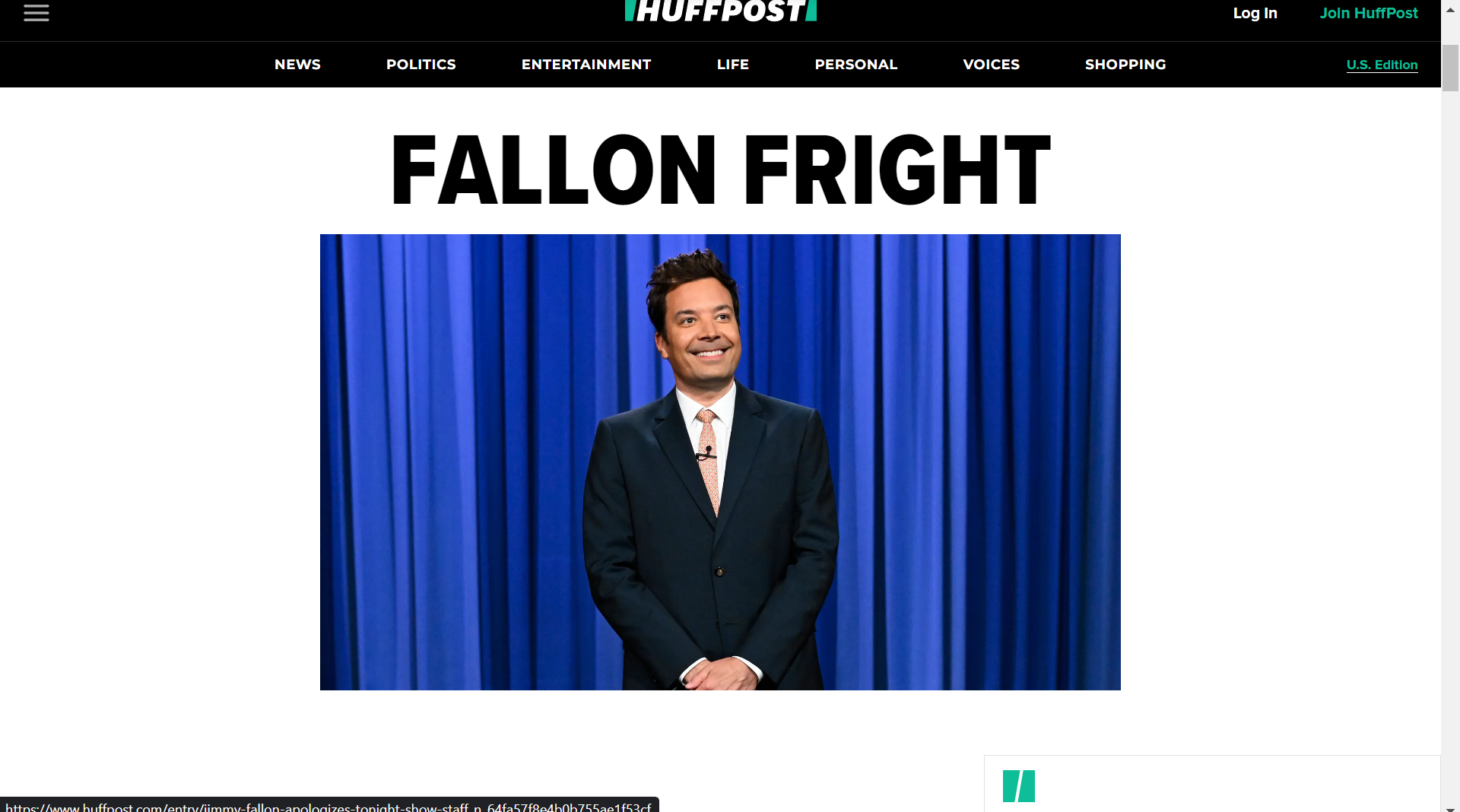 Features:
All content is thoroughly verified and reviewed before getting published
Covers global as well as local issues across various topics
| | |
| --- | --- |
| Pros | Cons |
| Authentic, unbiased news at a worldwide level | Limited to majorly news-related content |
| Easily search through information and find relevant articles | |
| All articles are divided into various categories, allowing you to access easily relevant articles. | |
Link: https://www.huffpost.com/
7) Longreads
Longreads is best for quality fiction Articles
Longreads focuses fiction long-form written content over various topics. It majorly relies on its network of writers for creating content. However, it also accepts submissions from the audience, though the proposals undergo strict editorial review.
This website with articles strictly restricts the content to 11 predefined categories and ensures the highest possible quality of content for its Creators. Many credible authorities have awarded and mentioned it and praised their high-quality stories.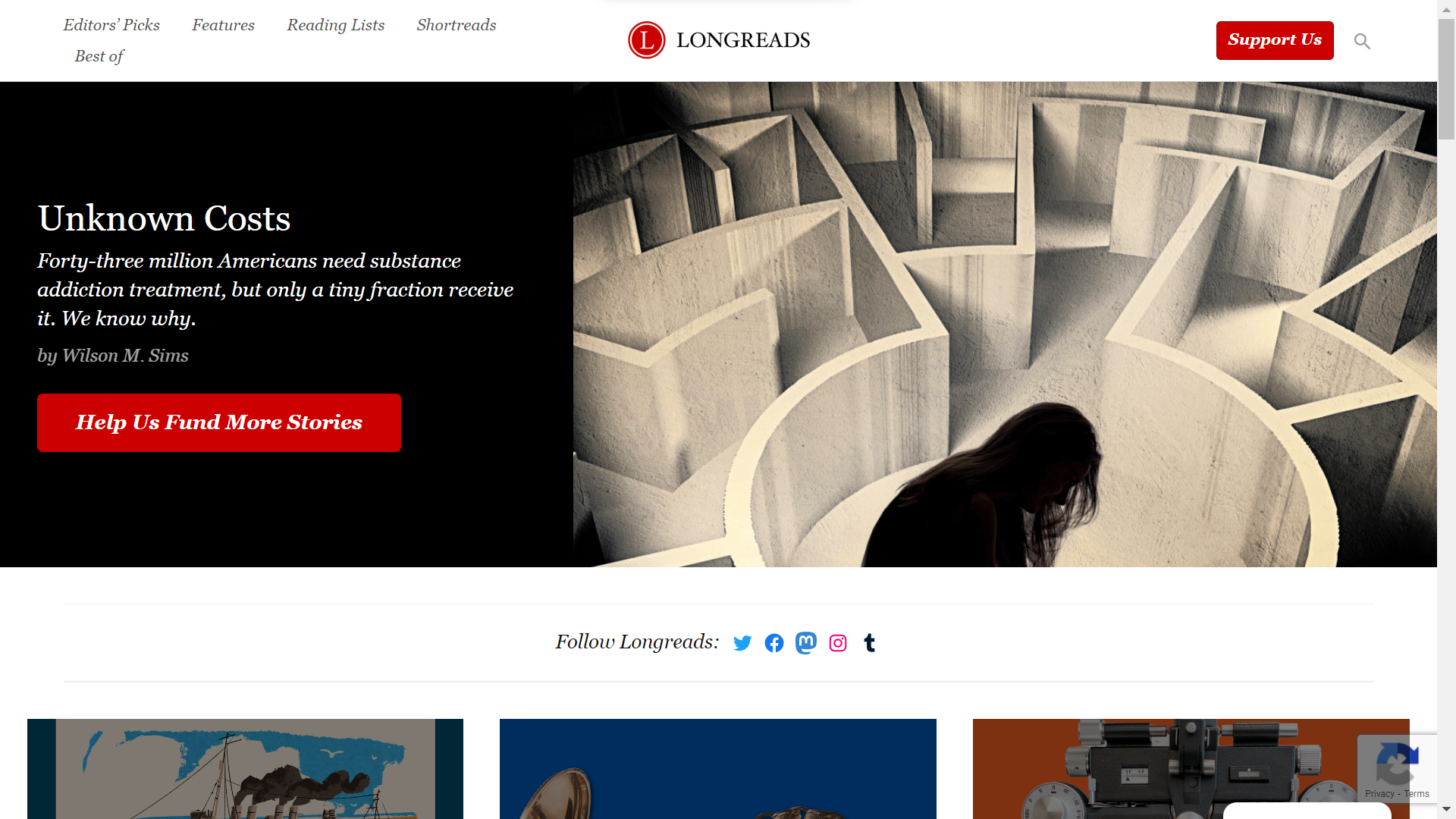 Features:
Short Fiction: Shortreads has a vast array of short fiction articles for quick reading, making it the best website for reading articles
Backing: Directly backed & funded by WordPress.com, ensuring completely transparent working and independence in their operations.
| | |
| --- | --- |
| Pros | Cons |
| Its list of Editor's Picks contains some of the best articles on their site. | Costly pricing plans |
| RSS feed allows you to receive new articles directly in your device's feed | |
| Curates various collections based on user opinions, reviews, and more. | |
Link: https://longreads.com/
The Verdict
We've shown you 7 of the best websites for reading articles. We've created this verdict to help you further narrow down your choices. Some of the top use cases and most suitable platforms are mentioned below. This will help you make the final call.
#Articles #Websites #Blogging #WebsitesForArticles #Blogger
Last Seen: Sep 22, 2023 @ 5:55am 5SepUTC
Aditya Agarwal
@AkarshitMahajan6300
Published:
Last Updated:
Views: 1470