Last Seen: Sep 4, 2023 @ 3:12am 3SepUTC
" 'Live In Flawless Eternity', is termed as life". Well, that has become quite habitual now-a-days, where people have acquired ample amount of time, creating new and catchy abbreviations for life, rather, making an attempt in understanding, the 'Alchemy of Life'! However, it isn't an incorrect thought about designing different, creative and beautiful abbreviations, as life is itself so special and cherished.
Life holds a major position among all living creatures. It consists of some unique and atypical terms which cannot be explained through words. Although life is provided with a variety of epithets, different names by various individuals, it has become quite difficult to realise the true veracity of life.
Different personalities in this world define life in a different manner. Just like Deepak Chopra in his book 'Life After Death' clearly explains that it is impossible to die after the death of a physical body. Looking forward in the book 'What is Life?' written by Erwin Schrödinger, where the author strongly believes that there are laws, exactly physical laws that help explain why living organisms are 'living'. Another beautiful example is from a very popular phylosiphical Japanese book termed 'Ikigai' which distinctly mentions that life is something that provides a sense of fulfillment towards the person's actions, giving them satisfaction and a sense of meaning to live.
After having a close inspection over these wonderful examples and definitions of life by various great personalities and books, one thing is very much clear and transparent about life, in general and it is, life can be elucidated by the only term that always make each and every living organism in the universe think about it, and also has got the power to get back any living being under its radius, whenever trying to move away from it. So, basically, life is a term that always takes one down towards it's memory lane whenever it feels, it has been taken no notice by people, it makes them recollect it's significance and alchemy through certain situations, either devastating or soothing one's own sentiments, depending upon how one treats life.
Life is a bizarre emotion. It can end up to be a heaven as well as a demon's lair. It is quite simple to turn one's life a hell, but it's really difficult to turn it back to a paradise. However, certain qualities could change life into a beautiful bliss. Among these, humanity is one, on the top of the list which, at this moment, requires great significance. Humanity should in fact be considered as the only and one religion to be followed all across the globe. It is a special quality which was bestowed upon human beings to live a beautiful and healthy, honest life. Secondly, living a stress-free life, which is quite complicated in today's world. Living a life without any stress and anxiety has become practically impossible today as one can clearly notice that the stress rate across the globe has reached higher elevations in the past few years. However, one can lessen the rate of stress by various methods. One can allocate stress with their near and dear ones which in deed drops the stress rate to a higher extent or else performing something that would aid to feel relaxed and comfortable, could be a better option. Finally, the most important aspect of a beautiful life is trusting in 'Karma'. Karma is a term that is defined as the actions previously practiced, viewed as deciding the fate of the future. If each and every human as well as other living organisms believe in Karma, none would make errors deliberately, and would live a life of salvation, with peace and harmony. Last but not the least, " Life can be cherished, if one desires to…"
For more such contents, stay tuned…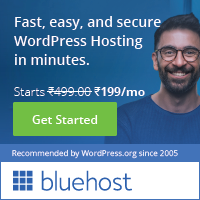 Last Seen: Sep 4, 2023 @ 3:12am 3SepUTC
Sudarshan Kumaresan
@MarshSianuda
Published: | Last Updated: | Views: 30