Home » Creations »
Roy appears In familiar land.
He teleported himself to his homeland.
The same sun, the same path,
The same earth, the same grass
He stands beside the wagon in vain,
He cried "oh lord tis not my fate to kill the dragon?"
He suffered great damage
From privious battle
He set his sail on invisible pane
And seek who could take his mantle.
Under sun, on crooked path, a boy was visible
The boy saw him despite being invisible!
Surprised roy, wondered
"Perhaps this is what lord desired"
To earth he desendeth.
Too worn, too tired.
He felt a jolt of pain, this was his last whisper
He asked boy, "what doth thou heart desire?"
Long have I dwelth in this place
Now my soul wants to flee
I want to experience power and pace
Oh wizard make myself into thee.
He was shocked by what he found
He finally understood to what fate he's bound
He traveled through space and also time
Like threads his life was entwine
Roy smiled,
casted spell with joy
And again turns 
The Eternal hourglass of wizard Roy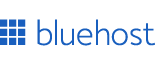 Last Seen: Aug 11, 2023 @ 2:08pm 14AugUTC
Shyam Joshi
@Shyam
Published:
Last Updated:
Views: 3