Once upon a time
In the land far far away
There lived Roy
A timid, cute boy.
He spend his day alone, Reading Books under sun
For in school his timidness was subject to fun.
One beautiful day, under clear sky
He saw something which could fly
That was not a bird or a plane
Lo, it was wizard on his invisible pane.
The wizard descended, worn and tired
He asked Roy " what doth thou heart desire? "
Long have I dwelth in this place
Now my soul wants to flee
I want to experience power and pace
Oh wizard make myself into thee.
Wizard smiled and casted spell with joy.
Thus began the journey of wizard Roy.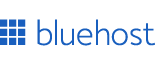 Last Seen: Mar 12, 2023 @ 12:48pm 12MarUTC
Shyam Joshi
Shyam
Published:
Last Updated:
Views: 4