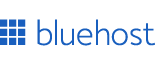 I  LOVE THIS NOVEL VERY MUCH. UNTILL  NOW    ITSELF .I WANT TO ACT IN CINEMA 🎥, IN THE ROLE OF HEROINE ,OLIVIYA RAYMAN. HOW MANY  TIMES ,I HAD IMAGINED LIKE OLIVIYA  RAYMAN,I DON'T KNOW.
1)   ( EERAN NILAVU)
THE STORY WAS WRITTEN BY  ANIL BASS IN 1990- 1996.
THE STORY TOOK PLACE IN THE KOCHI.
RAINDROPS WERE EXACTLY THERE IN THE KOCHI DUE TO THE RAINING, IN THAT MORNING 🌄   . IN THE BEGINNING OF THE  STORY,WE CAN SEE THAT,OLIVIYA ATTENDING A PHONE CALL..  SHE DEFINITELY KNEW THAT SHE HAD NO OTHER  FRIEND, ELSE , THOMAS VINU.AND MRS.RAYMAN SCOLDED HER SWEET,YOUNGER DAUGHTER. AND WHAT SHE SAYING?" OLIVI, YOU DEFINITELY KNOW   RAYMAN WON'T LIKE YOUR FRIENDSHIP WITH THOMAS VINU."
WHO IS OLIVIYA RAYMAN?SHE IS THE DAUGHER OF  RAYMAN.(DAUGHTER OF JEWISH PARENTS LIVED IN  MATTANCHERY.).   OLIVIYA RAYMAN,THE TEEN STUDIED IN THE COLEGE.  SHE  HAD JOINED IN THE GUITAR 🎸  CLASS LEAD BY THOMAS VINU,THE GUITAR TEACHER OF CHURCH ⛪.
HE WAS AN ORPHAN ,LOOKED AFTER BY THE VICAR OF CHURCH. THOMAS VINU WAS THE SON OF MERCY.   AND VICAR(FATHER   )ALWAYS SCOLDED VINU. AND   VINU HAD A SKILL.HE  MANAGED 5 MUSICAL 🎼  INSTRUMENTS SIMULTANEOUSLY  AT A TIME.
HE WAS HANDSOME,BEAUTIFUL.AND  YOUNG.OLIVIYA  TOO WAS ALSO BEAUTIFUL,YOUNG AND SMART.BOTH OF THEM LOVED  EACH OTHER VERY MUCH.THER IS A TWIST IN THE STORY.TWIST COMES LATER WHEN SUNIL UNNITHAN,ANOTHER YOUNG GUY CAME TO JOIN  IN THE GUITAR CLASS.
PLACES PICTURIZED IN THE STORY ARE MATTANCHERY,VENDURUTHY BRIDGE  🌉  AND MARINE DRIVE.ONCE WE CAN SEE A COMPLETELY COMPROMISING SCENE BY OLIVIYA RAYMAN WHILE A QUARELL HAPPENED BETWEEN THEM. IN THE SCENE O.IVIYA WORE GREEN DRESS AND GREEN ORNAMENTS .SHE WORE ALL THINGS WITH GREEN MIDI ( DRESS) IN GREEN COLOUR,SHOWING THE WAY OF COMPROMISING.
IN ANOTHER PART  ,WHOLE  ERNAKULAM  SAW 3 TEENS GONG IN ONE BIKE.VINU WAS  RIIDING THE BIKE WITH OLIVIYA IN  THE MIDDLE AND SUNIL UNNITHAN IN THE BACK SIDE.
ONE DAY VINU REALIZED THAT ,HE HAD THE DISEASE KNOWN AS BRAIN TUMOUR  .AS HE LOVED OLIVIYA VERY MUCH, VINU TRIED TO AVOID HER.
OLIVIYA BECAME DESPERATE.HOWEVER SHE WROTE THE  (FINAL) EXAM.SHE MISUNDERSTOOD THOMAS VINU  TO BE A DRUNKARD.MEAN TIME.SUNIL ALSO FELL IN LOVE WITH OLVIYA RAYMAN.AFTER THE EXAM,SHE WENT TO SAW HER IN A  HOTEL.  AND  SHOCKINGLY ,SHE REALIZED THAT THOMAS VINU WAS A  PATIENT OF BRAIN TUMOUR.AND VINU TOLD HER THAT HE HAD NONE OF ANY OF THE VICES(ALCOHOLIC,DRUGS,WOMANISER)HE HAD NO VICES AND FOLLIES. OLIVI BEGGED FO VINU'S PARDON FOR ,MIS – UNDERSTANDING .
AND AFTER THIS INCIDENT ,THERE HAPPENED A HUGE QUARELL BETWEEN OLIVIYA AND SUNIL UNNITHAN.HE DOUBTED OLIVIYA AND VINU.AND SUNIL CALLED OLIVI,A BORN PROSTITUTE.AND WHAT SHE TOLD WAS THAT SUNIL WON'T EVER CALL HER THAT WORD,BECAUSE SHE HATED THAT WORD IN THE WORLD  🌎  MOST.AND  ALSO  OLIVIYA GAVE SUNIL,A STRONG BITE IN SUNIL'S HAND WITH HER TEETH.
AND ANOTHER TWIST IN THE STORY IS THAT WHILE WE REALIZES THAT  THOMAS VINU WAS THE SON OF Mr. UNNITHAN AND MERCY. THAT MEANS    THAT,SUNIL IS VINU'S YOUNGER BROTHER.AND Mr. RAYMAN KNEW THIS  SECRET OF HIS FRIEND UNNITHAN.  AND THAT IS WHY OLIVI'S MOTHER SCOLDED  HER.
VINU DIED.SUNIL PROPOSED OLIVIYA.   OLIVIYA REJECTED IT.    BUT HER ANSWER WAS THAT SHE ALWAYS LOVED ELDER BROTHER. 
AND MAY BE THAT JEWISH FAMILY 👪  HAD BEEN GONE TO ISRAEL.( JEWISH COUNTRY ).( SEVERAL  JEWISH FAMILIES HAD GONE FROM  INDIA (MATTANCHERY  )TO ISRAEL  .
ANOTHER    LOVE  – BONDED THEME OF THE NOVELS WHICH  I HAVE READ
1)⚽️  FOOTBALL(NOVEL'S NAME )
I DON' T KNOW AUTHOR'S NAME.
DOCTOR SHUKKUR WAS IMMENSELY IN LOVE WITH A  MUSLIM  GIRL..SHE WAS STUDYING IN A COLLEGE. HE WANTED  TO MARRY  HER.
AFTER SOME TIME A FOOTBALL CHAMPION  GUY (MUSLIM) ENTERED INTO THE COLLEGE TO JOIN.THE MUSLIM GIRL FELL IN LOVE WITH HIM.( I FORGOTTEN THE NAME OF MUSLIM GIRL) CHAMPION ALSO LOVED HER.BUT AFTER  SOME TIME .THE MUSLIM GIRL GOT EPILEPSY( DISEASE  ).THE FOOTBALL CHAMPION GUY CUNNINGLY DITCHED THE COLLEGE – GOING MUSLIM GIRL.
2)  ANOTHER  LOVE- THEME NOVEL
I FORGOTTEN THE NAME OF THE  AUTHOR OF NOVEL.
RENU WAS THE DAUGHTER OF A  FINANCIALLY WEALTHY JUDGE.RENU LOVED A HANDSOME GUY IN THE COLLEGE.AND HE ALSO LOVED BEAUTIFUL RENU. BOTH OF THEM ROCKED ( ENJOYED THEIR LIFE ) IN THE COLLEGE.
MEANWHILE   RENU'S JUNIOR BHAMINI THANKACHI , JOINED THE COLLEGE.RENU'S 
GUY( WHOM SHE LOVED)  FELL IN LOVE WITH JUNIOR  BHAMINI THANKACHI.BOTH OF THEM MADE LOVE.NOBODY KNEW IN THE WORLD  ELSE.
BUT  THE GUY( RENU 'S LOVE )  BECAME SAD AND DESPERATE. HE ALWAYS THOUGHT OF RENU.AND HE DITCHED BHAMINI THANKACHI AND MARRIED RENU.
TEARS ROLLED DOWN FROM BHAMINI THANKACHI'S EYES.
AND BHAMINI WENT WITH A PRESENTATION  TO RENU AND HER LOVE.INSIDE WHAT SHE ADDRESSED WAS  ENTE PIRAKKATE POYA KUNJINTE ACCHANU.
THEN ONLY EVERY BODY  WOULD    UNDERSTOOD,  THAT  THEY  MADE LOVE.
3) ALATHOOR NAMBI( NOVEL WHICH I READ)
A VERY CHARISMATIC   NOVEL.
THER WERE TWO BROTHERS IN (ALATHOOR    MANA.   BAHULEYAN NAMBI  AND HIS RADIANT YOUNGER BROTHER.    ONCE A VERY BEAUTIFUL WEALTHY MENON'S DAUGHTER   KANCHANA IN A PALANQUAIN   WAS BROUGHT TO THEIR MANA    INORDER TO AVOID   SARPA  BLASPHEMY.      ………….REMAINING YOU ALL  YOURSELF ENJOY AND READ. I ALSO READ IT FROM CHENDAMANGALAM  VILLAGE'S  LIBRARY.
4)RAKTHA RAKSHASS  AND BRAHMA   RAKSHASS(ANOTHER NOVELS
5)ANOTHER  HORROR NOVEL  CHUVANNA ANKI
I THINK ÌT WAS WRITTEN BY BATTEN BOSE.
NOVEL SAYS A STORY ABOUT  A DRAKULA( MAN) WITH 6 FINGERS. HIS NAME WAS VICTOR.HOWEVER ALL PERISHED  HIM INTO DEATH WITH HOLY HOLY  CROSS AND   LORD ALMIGHTY.
5)HORROR – LOVE BOND THEME
NEERAJA VARMA WAS A BEAUTIFUL YOUNG,BRILLIANT  GIRL.SHE WAS FIRST ( RANK) IN HER CLASS  IN THE COLLEGE.ANOTHER CHARMING GUY PROPOSED HER AND SHE FELL IN LOVE WITH  HIM. ONE DAY HE ASKED HER THAT  TO GIVE HIM HER FIRST RANK( CUNNINGLY).TRAGEDY  HAPPENED.( THIS HORROR THEME HAD APPLIED IN THIS STORY.)NEERAJA DIED AND BECAME GHOST.
ONE OF THE FILMS WHICH I LIKE MOST.
SANDHYAKK VIRINJA POOV- (FLOWER BLOOMING IN THE MIDST OF EVENING)
STARRING MAMMOOTTY AND SEEMA
SANKAR AND AMBIKA,ADOOR BHASI
MY MOTHER GUIDED ME TO SEE THIS FILM.WHILE  ,I WAS ENJOYING MY VACATION AFTER GRADUATION AND B.ed, I SAW LOT OF FILMS.ONE OF THEM IS SANDHYAKKU VIRINJA POOV.
STORY
SEEMA IS A WELL KNOWN DOCTOR IN THE FILM.SANKAR IS SEEMA'S YOUNGER BROTHER.
MOHANLAL IS VILLAIN IN THE FILM.
MEANWHILE SANKAR FELL IN LOVE WITH VILLAINESS SUBHASHINI.  POOR FELLOW SANKAR NEVER KNEW ,SUBHASHINI WAS A VILLAINESS.MOHANLAL WAS SUBHASHINI'S  COUSIN(MURAPPENNU).
AFTER THAT,SANKAR WENT TO ABROAD IN SAKE OF JOB.  MEANWHILE  SUBHASHINI WAS BROUGHT  TO SEEMA'S HOSPITAL.SUBHASHINI TOLD A LIE TO SEEMA THAT SANKAR AND SHE MADE LOVE.
SUBHASHINI TOLD SEEMA TO ABORT.SEEMA BELIEVED IT AND SHE   BROUGHT SUBHASHINI INTO THE OPERATION THEATRE. BUT SUDDENLY SUBHASHINI  DIED.
ALAS! POOR SEEMA DIDN'T UNDERSTAND ANYTHING. EVERYONE RAISED AGITATIONS AGAINST SEEMA.
THEN ENTERING,ADVOCATE MAMMOTTY IN CINEMA.
🎵  🎶 🎵  SONGS  -1) BUL BUL MYNEH
                                    2.)MIZHIYIL MEEN  PIDANJU (BEAUTIFUL SONGS)
HE TOOK THAT CRIMINAL CASE,INORDER TO PROTECT  SEEMA FROM THE RAISED BLAME. MAMMOTTY WAS A BRILLIANT CRIMINAL LAWYER AND HE HELPED SEEMA IN THIS PANADEMIC SITUATION.SEEMA ESCAPED FROM THE CASE.MAMMOTTY AND SEEMA LOVED EACH OTHER.
AND CINEMA HAS A COMEDY  ENDING.
Offline
ARCHANA ARAVIND
ARCHANA
Published:
Last Updated:
Views: 10