Home » Creations »
The best online platforms now allow you to get paid to write online reviews for the products and services you use. You probably use many products and services in your daily life. You might want to review the products and services you use as a user. Guess what?
If you consider yourself good enough to write reviews online, then here are the seven best ways to get paid to write an online review. As a reviewer, you can earn by running ads on reviews, writing high-quality reviews for others, or creating sponsored content for other organizations. Let's discuss how to get paid to write reviews online.
Get Paid to Write Reviews
| | | | | |
| --- | --- | --- | --- | --- |
| Writing Platform | Earning Potential | Ease of Writing | Joining Fee | Link |
| 👍Milyin | Very High | Very Good | Free | Milyin |
| G2 | High | Very Good | Free | G2 |
| Get Reviewed | High | Very Good | Free | Get Reviewed |
| Rakuten Insight Surveys | High | Good | Free | Rakuten |
| Self Hosting – WordPress | Very High | Good | Variable Annual Hosting and Domain Costs | WordPress |
1) Milyin
Milyin is best for all forms of content
Milyin is a free-to-join and open-for-all content creation platform that supports independent creators. Anyone from beginners to experienced writers can start writing content on this platform to earn money. You are free to choose the topic and create the content of your choice. Milyin is also one of the best Wattpad alternatives for writing long-form content like short stories and books.
You can independently use Milyin to write reviews about your favorite products or services. As a part of their tools, you can write content and add images, videos, media, and other media options. Its simple and easy-to-use interface makes it ideal for writing and lets you start earning from Day 1.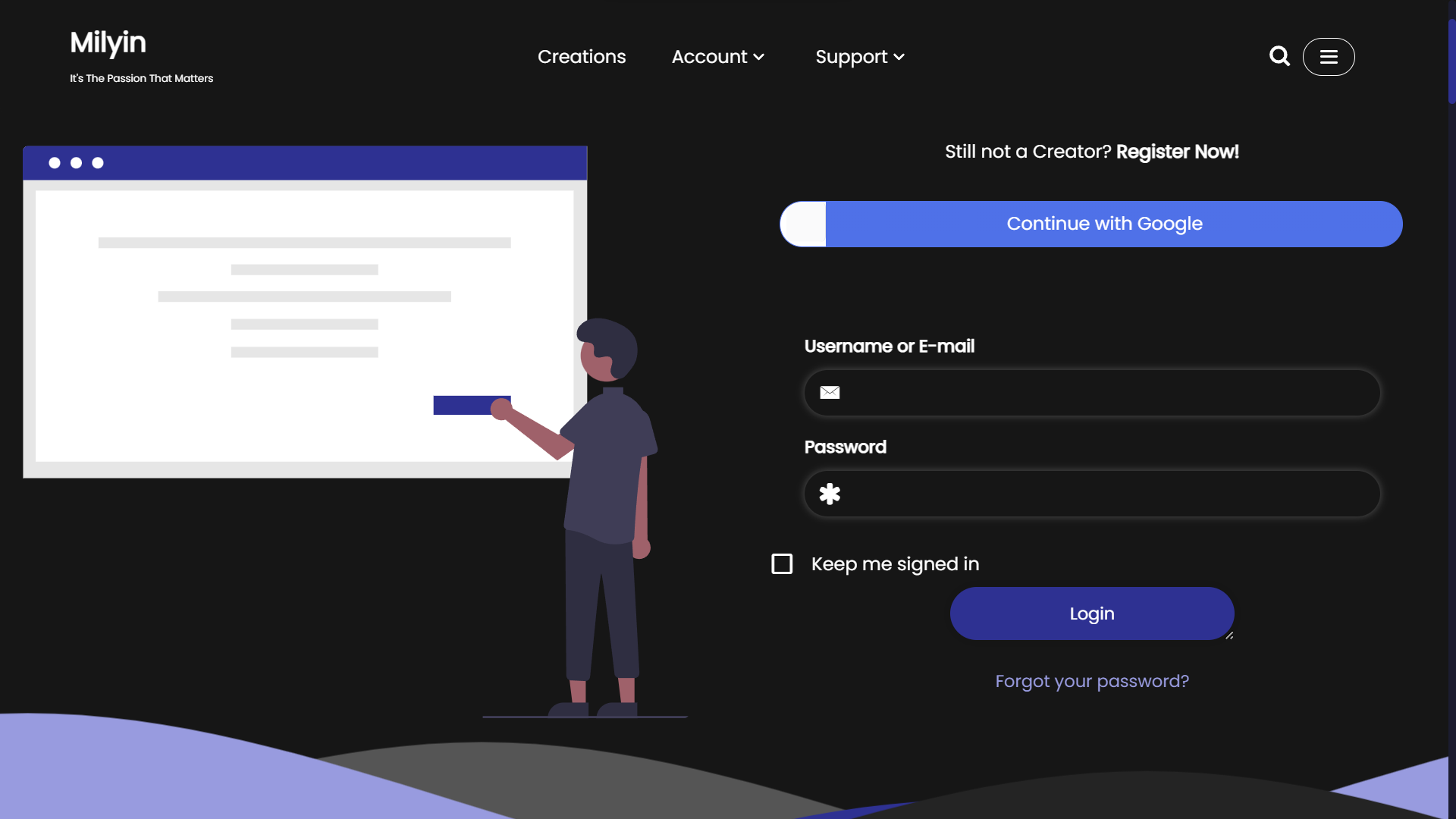 Features:
Socialization: Milyin is ideal for socializing with other creators using chat, comments, pingbacks, and other tools.
Earning: Your written reviews have automated ads in them. When your audience clicks on your ads, you earn money. You can withdraw it as and when you like
| | |
| --- | --- |
| Pros | Cons |
| Proper monetization tools to help you customize and run ads on your content to earn money | No Android or iOS app is available |
| Complete independence over the topic of your choice. | |
| Start earning from Day 1. | |
Link: https://milyin.com
2) G2
G2 is best to get paid in the form of giftcards to write reviews
G2 is an online platform driven by a vast community of independent software reviewers. Initially, you start writing as an ordinary writer, but soon, you'll get offered gift cards for writing reviews online. You can use G2 to write about any software or service you like. G2 allows you to write reviews at your convenience effortlessly.
As an inexperienced writer, you can write your opinion and critical reviews about software. It is a great way to improve your writing skills and become a better writer.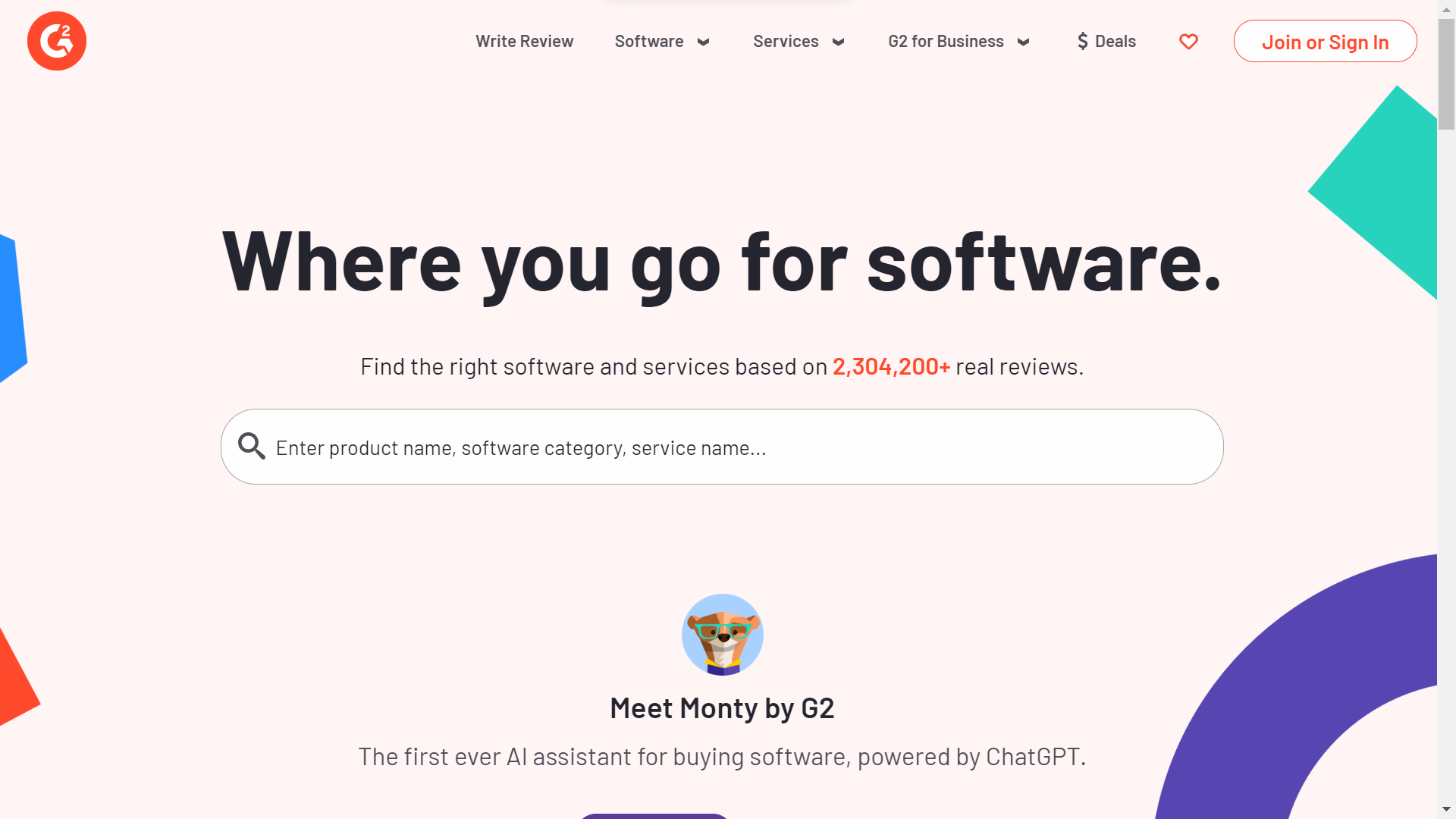 Features:
Short form: It requires minimum effort and technical experience and is ideal for inexperienced writers.
Suggestions: Automatically suggest software to write reviews and keep you engaged.
| | |
| --- | --- |
| Pros | Cons |
| Read and write reviews for some of the most significant software and services globally. | Limited to only software/services, no support for any other form of writing |
| Find the best deals on software and services in their deals section. | |
| Discover products based on popularity, satisfaction, discount, etc. | |
Link: https://www.g2.com/
3) Get Reviewed
GetReviewed is the best for writing sponsored content
Get Reviewed is one of the best places to get paid to write reviews that help you find high-quality sponsors for your website. You can use this platform to get sponsors that will pay you to write about their company. This is a great way to earn big bucks with minimum effort.
For it, you would need to have a decently established website with a domain authority of at least 20 to attract sponsors. You can build long-term relations with these businesses and get paid to write reviews about these businesses.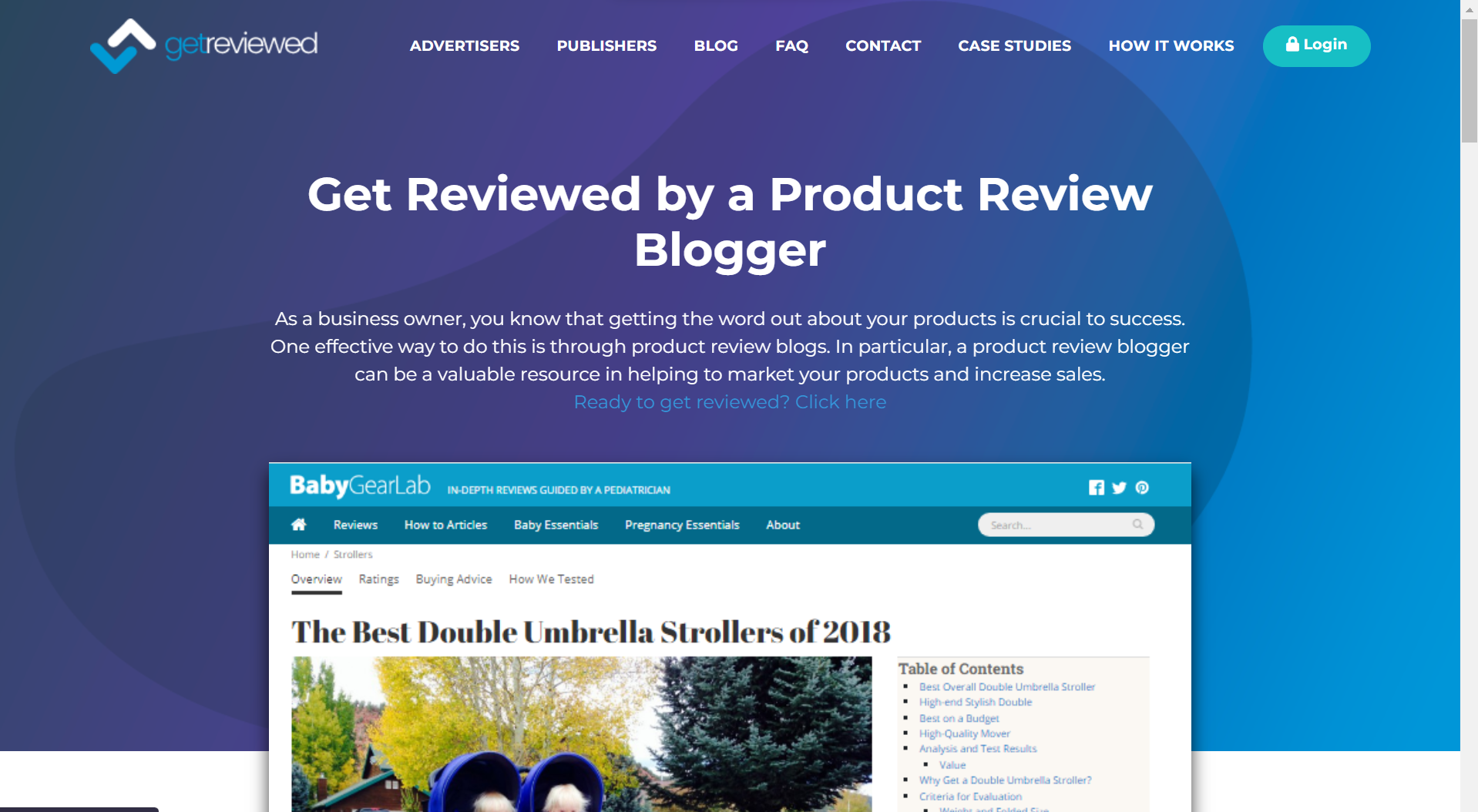 Features:
Backlinks: This is one of the best places to buy/sell quality backlinks in the form of sponsored guest posts.
Top Brands: With Get Reviewed, you can work with leading brands like IncredibleThings and WomenDailyMagazine
Payments: It handles all payments and queries on your behalf. This ensures on-time payments happen within 14 days of the order completion.
| | |
| --- | --- |
| Pros | Cons |
| Allows anyone with 100+ unique daily visitors or a decent social media following to get paid to write reviews | Not ideal for beginners, it requires high-quality writing to meet the standards of your sponsors. |
| Complete control over which review writing opportunities you want to accept or reject | |
| A vast marketplace allows you to grow exponentially. | |
Link: https://getreviewed.org/
4) Rakuten Insight Surveys
Rakuten Insights is best for writing surveys
Rakuten is one of the best names when it comes to earning money without much experience in writing. It offers you points for answering surveys. These points can be redeemed through gift cards from popular brands.
Rakuten is a free-to-join and open-for-all platform. You can get started in no time. After its initial survey, it will use various details about you to ask you highly targeted surveys related to your interests. It automatically chooses the ones that are most relevant to you.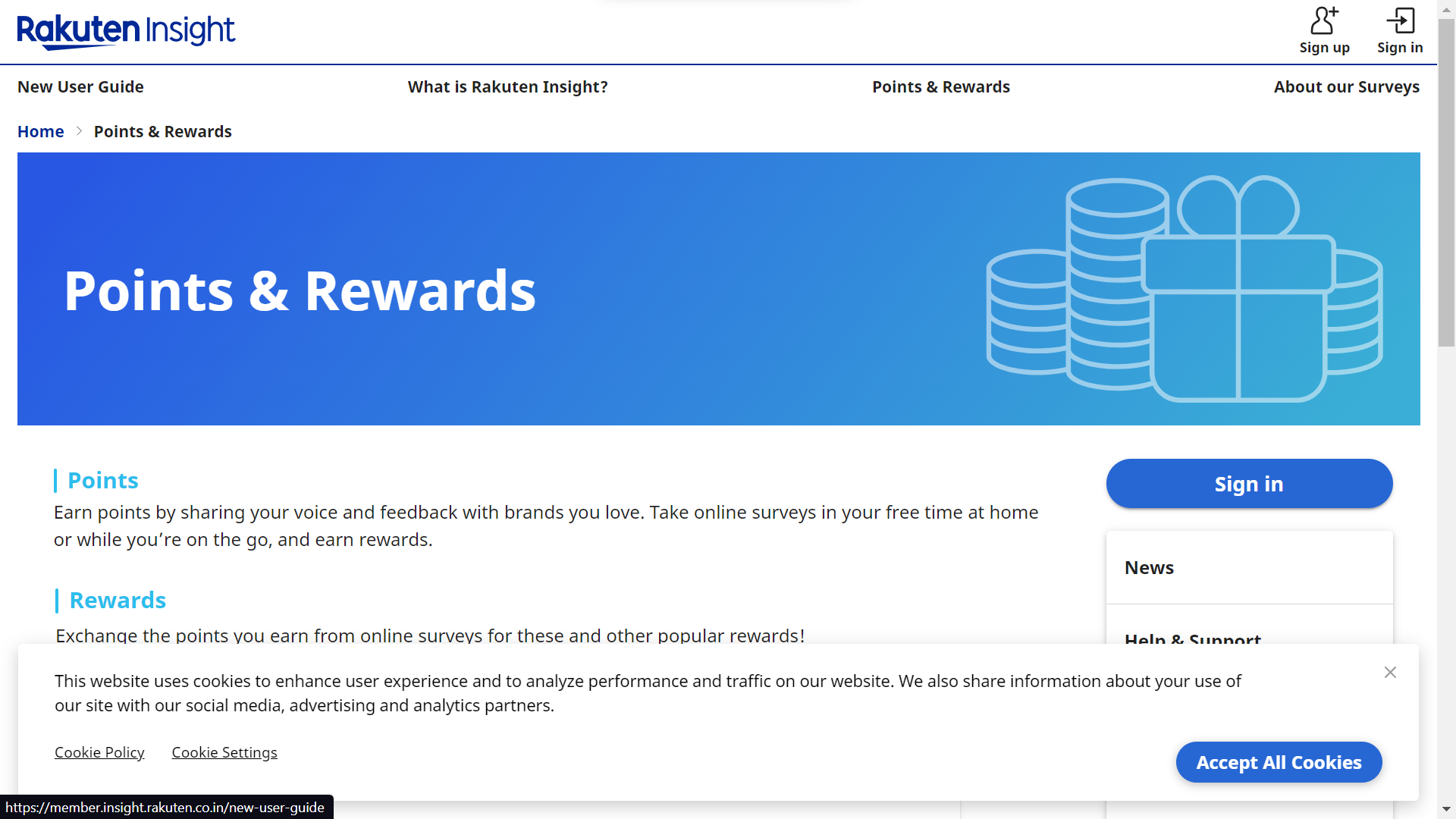 Features:
Signup: It has a very effortless registration and setup process, allowing you to get started instantly. All surveys are carefully handpicked based on your preferences.
Privacy: Completely anonymous and ensures your privacy is protected in personal questions, letting you answer everything honestly.
Control: You can control whatever you want to answer in the survey. It means you can choose to decline any survey boring survey.
| | |
| --- | --- |
| Pros | Cons |
| Straightforward setup | It takes time to build earnings |
| There is no need to search and find surveys; it automatically recommends surveys relevant to you. | |
| It helps build writing habits without wasting time, as all surveys take about 20 minutes. | |
Link: https://insight.rakuten.com
5) Self Hosting
Self Hosting is best for writing with complete independence
This is a slightly pricy yet much better option for those who want to work without any restrictions. In self-hosting, you start your website and start reviewing. Nothing serious; you need basic hosting and domain and set up WordPress in 3-4 hours.
After that, you have to write regular high-quality reviews for exciting topics. Eventually, you can monetize your traffic with advertisements. There are many ways to create self-hosted content. Most people use WordPress and some top WordPress alternatives for self-publishing needs.
Features:
Scope: You can also expand and start your merchandise or business using this.
Freedom: It allows you to scale up quickly with complete freedom of choosing topics, formatting, and styling your reviews.
Plugins: WordPress plugins can solve a lot of work and help you create high-quality content as an inexperienced write
| | |
| --- | --- |
| Pros | Cons |
| There are no limits or regulations over the quantity of content you can produce. | Has periodic subscription fees |
| Easily one can use plugins and tools to manage everything | |
| Good reviews can bring up sponsorships, affiliate deals, ads, etc. | |
6) User Testing
User Testing is best for reviewing critical tech products
User Testing is an ideal platform to help businesses reach general customers. Enterprises use it to get their products tested with a broad audience. You would be given a set of steps to follow and then explain your experience.
It is a straightforward and easy-to-use way of getting paid to write reviews. One of the key advantages of this particular platform is the vast variation in payments. Some of the reviews can be genuinely very pricey and can make you earn a lot.
Features:
Testing: You get to test big brands' latest exclusive tools and software stacks before public release.
Setup: The quick setup and much work available make it ideal for almost everyone.
| | |
| --- | --- |
| Pros | Cons |
| It is straightforward to use and helps you gain new experiences. | It takes time to get quality assignments. |
| You can earn $10 for a 20-minute session. Doing multiple sessions daily can generate a substantial income. | |
| Requires not much experience or skill | |
Link: https://www.usertesting.com/
7) LifePoint
LifePoint is best for getting paid to write reviews about personal experiences.
It is a great platform that can be used to answer surveys often related to products you have used or used in the past. All surveys are at max 15 minutes long. You have to answer the various questions to complete the review.
You get to learn about various new things as well. Regular assignments and writing help you form the habit of paper that can help develop a writing habit for blogging or long-form content creation.
Features:
Easy to use: An elementary, straightforward, and easy-to-use user interface is ideal for beginners and inexperienced review writers.
Independence: Allows you to work with greater autonomy without deadlines or limits.
| | |
| --- | --- |
| Pros | Cons |
| Points can be redeemed in PayPal, donations, and more. | It takes time to build a consistent income |
| Wide range of categories for surveys | |
| Easily access your favorite surveys and work on them on any device. | |
Link: https://www.lifepointspanel.com/en-in
The Verdict
We have thoroughly reviewed over 25 best platforms you can use to get paid to write reviews. Based on critical evaluation and analysis, we tried to inform you about some of the best platforms for your needs.
| | |
| --- | --- |
| Feature | Ways to Earn Money By Review Writing |
| Best platform overall | Milyin |
| Best for earning gift cards | G2 |
| Best for Sponsorships | Get Reviewed |
#WriteReviews #WriteReviewsOnline #GetPaid #EarnFromReviews
Last Seen: Sep 27, 2023 @ 4:37am 4SepUTC
Aditya Agarwal
@AkarshitMahajan6300
Published:
Last Updated:
Views: 82