Due to the ongoing CPU battle between AMD and Intel, there has never been a better time to buy a gaming laptop and, with Black Friday gaming laptop deals already giving excellent value, there's virtually something for everyone. The ones on the list deliver the most bang for your cash. They provide the ideal blend of performance, pricing, and portability for your budget. We have favorite gaming laptops and the best configurations for each entry.
Performance, portability, and pricing determine the most excellent gaming laptop. Your future gaming laptop should be able to integrate into your daily life seamlessly. Even if you want the best gaming PC, the reality is that not everyone has the space (or the need) for a full-size PC and monitor setup.
Razor blade 15:
The latest version of the Razer Blade 15 is maybe one of the best gaming laptops ever created. It boasts the same stunning CNC-milled aluminum chassis as its predecessor, but this time it can accommodate one of Nvidia's latest RTX 30-series GPUs and an Intel 12th Gen Core i9 CPU. That said, you will experience some throttling due to the slimline design, and battery life on the larger Blade 17 can be a little short, but you are still getting outstanding performance from a beautiful machine.
The Blade 15 isn't that light, but it's still lighter than many traditional gaming laptops while offering comparable performance and features. That heaviness also contributes to the feeling of solidity. It also means that the Blade 15 will fit comfortably in your backpack. An excellent solution for the mobile gamer or if you don't have the space for a full-fledged gaming PC and monitor.
Keyboard purists will like the more significant shift and half-height arrow keys. The Blade 15 Advanced improves the Base Model's zonal lighting with per-key RGB lighting. Regardless of configuration, we believe the Razer Blade 15 is the best gaming laptop on the market, though you will pay a premium for the now-classic design.
Razor blade 14:
In the No. 2 spot, the Asus ROG Zephyrus G14 reintroduced the criminally underutilized laptop design, but Razer has perfected it. The Blade 14 is noticeably smaller than the 15-inch Blade and more similar to the ultrabook Stealth 13, combining a flat black MacBook Pro style with genuine PC gaming pedigree.
The Razer design is timeless, and it feels fantastic in hand. And, with the excellent AMD Ryzen 9 5900HX finally making its way into a Blade notebook, you're getting actual computing power that fits in a messenger bag. You can now get your hands on the Blade 14 with the brand new Ryzen 9 6900HX chip at its heart, albeit in practice, it hasn't altered much other than delivering some decent integrated graphics. 
Throw in some additional Nvidia RTX 30-series graphics power up to an RTX 3080 Ti if you wear earplugs and you've got a great mix of form and function that makes it the most desirable laptop. The decision you must make is which graphics card to use. The RTX 3080 Ti is faster but has significantly more game performance. That's why the less expensive RTX 3060 gets my vote every time with its high frame rates.
MSI GS66 stealth: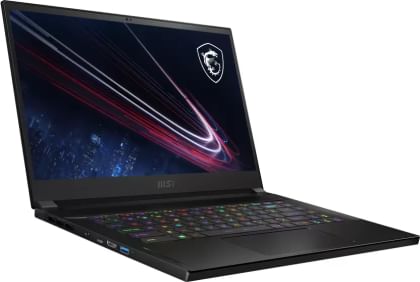 The MSI GS66 is a beast: it's sleek, smooth, and powerful. However, Nvidia Ampere's power is not without cost. MSI has had to be a little cautious with its power consumption to fit something as powerful as an RTX 3080 into an 18mm thin chassis.
The top GPU is the 95W model, which only outperforms a fully unlocked RTX 3070 like the one found in the Gigabyte Aorus 15G XC. However, it remains an astonishingly powerful piece of mobile graphics silicon. Regarding gaming, the GS66 also has an outstanding 240Hz 1440p panel that complements the powerful GPU perfectly. You'll have to make sacrifices compared to an RTX 3080 in a hulking workstation, but the MSI GS66 Stealth is an actual slimline gaming laptop.
The latest MSI GS66 has a lot to offer. The overall machine is lovely—it's fragile, especially for a gaming laptop, and comes with some serious internal specs, but there are a few places where it feels like it could have used a little more design time.
Lenovo legion 5 pro:
The Legion Pro 5 demonstrates that AMD is a serious competitor in the gaming laptop market. It combines the mobile Ryzen 7 5800H with the RTX 3070, resulting in a laptop that can handle modern games and more serious adventures.
The Legion Pro 5 is also a gaming beast, with that high-powered RTX 3070 being an excellent complement to that bright screen. You'll be able to play the vast majority of games at the native 2560 x 1600 resolution on high settings without missing a beat. The fact that you can use DLSS and enjoy some ray tracing enhancements for the price contributes to this highly appealing package.
The Lenovo Legion Pro 5 is one of the more amazing AMD-powered laptops we've seen recently. The Legion Pro 5 has everything you want in a gaming laptop, from the bright, vivid screen to the great-feeling full-sized keyboard, for a lot less than the competition.
Asus ROG Zephyrus G15: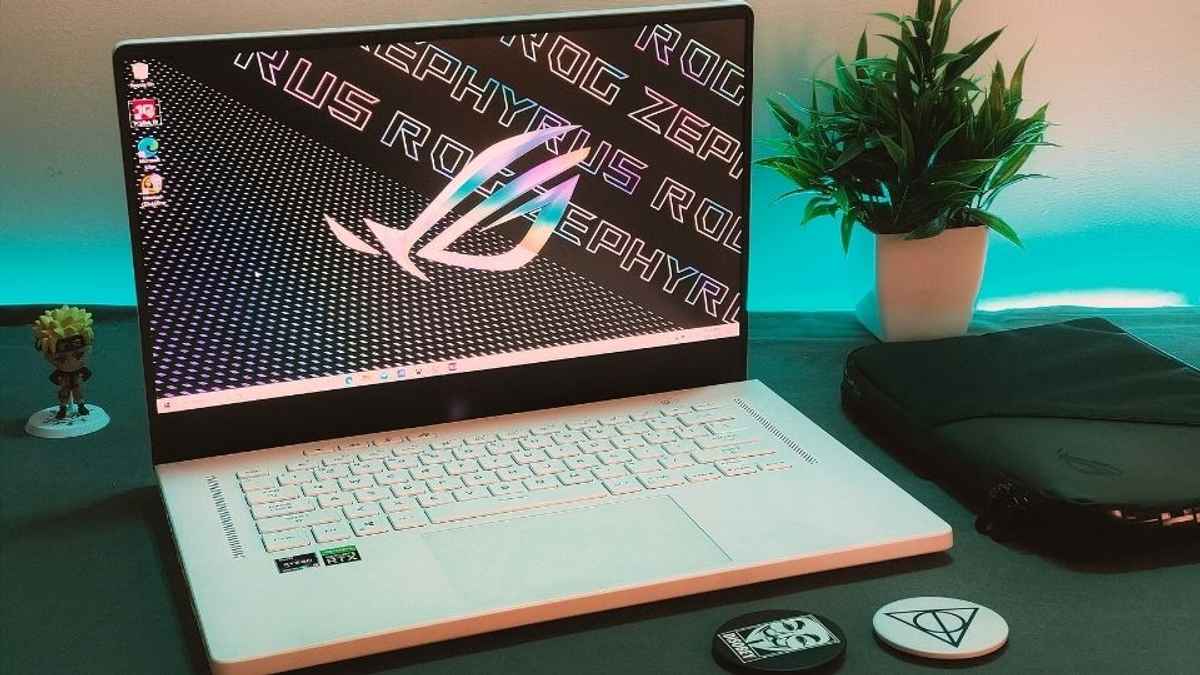 The G15 is powered by the best mobile CPUs from AMD and Nvidia and comes with a quick 165Hz QHD display. The system could run even the most demanding AAA titles during our testing at QHD resolution.
Almost everything else about the G15 is excellent: the audio is perfect, the keyboard and touchpad are among the best you could find on the market, the port selection is extensive, and the battery can last more than 8 hours on a single charge. The Zephyrus G15 should on your list if you want a high-powered gaming machine that functions well as a daily driver.
Asus Zenbook Pro Duo 14: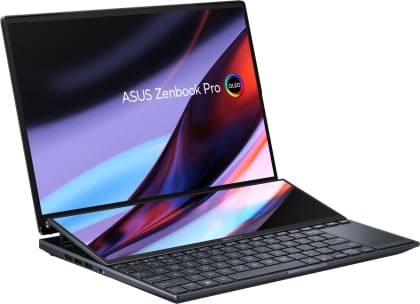 Asus had slanted the screen substantially higher than before, increased the quality, and included anti-glare etching to make it functional in the Zenbook Duo 14.
Zenbook Pro Duo customers can use Asus' ScreenXpert software to turn their keyboard deck into a small, clear secondary OLED panel. This second screen can also be used as a giant touchpad (which is helpful because the device's built-in touchpad is relatively small). The device also includes high-performance chips from Intel and Nvidia and a large 16:10 primary screen. While the front-keyboard arrangement isn't for everyone, this unique device is the most excellent option for customers who want many screens in one.
If your budget permits it, consider purchasing a gaming laptop with a fast NVMe SSD (at least 512GB). Even if you choose an entry-level GPU/CPU configuration, SSDs provide a quick and dependable storage option that also reduces game loading times. Some laptops even have high refresh rate displays, which may be appealing if you're a competitive gamer looking to hone your skills from virtually anywhere.
[Post url="https://milyin.com/happy-republic-day-2021-images-free-download"]
Offline
Jiten Kumar
Jiten7952
Published:
Last Updated:
Views: 11