Last Seen: Dec 2, 2023 @ 4:54pm 16DecUTC
WordPress is one of the most popular CMS platforms on the internet, with various tools and features to match everyone's needs. Bloggers use it frequently to create content, build an audience, earn money, and more.
However, WordPress has severe drawbacks, like the lack of built-in security/performance tools, making it difficult for beginners to manage websites. Moreover, WordPress has no built-in support for monetization either. Beginners struggle to manage the overwhelming complexity of WordPress as well.
That's why we have curated a list of the best WordPress alternatives for Bloggers in 2022. This list will guide you through the process of becoming a better, richer, and more popular writer by choosing the right platforms.
Best WordPress Alternative For Bloggers
| | | | | |
| --- | --- | --- | --- | --- |
| WordPress Alternative | Earning Potential | Ease of Using | Getting Started | Link |
| Web.com | High | Very Good | Very Easy | Web.com |
| 👍Milyin | Very High | Very Good | Very Easy | Milyin |
| Ghost.org | Very High | Good | Easy | Ghost.org |
| Jekyll | N.A. | Very Good | Very Easy | Jekyll |
| HubPages | Very High | Good | Easy | HubPages |
1) Web.com
Web.com is best no-code solution for website building
Web.com provides excellent tools for all individuals, including bloggers. They provide a perfect interface to help you build your web services in any way you want. Its excellent tools, free domain, SEO tools, analytics, and many other optimization tools make it the perfect WordPress alternative for bloggers.
Besides, it provides an excellent drag-and-drop builder that helps you design your website the way you want. With Web.com, you can effortlessly create a blog according to your needs with no-code solutions. They also provide excellent customer support, which makes them perfect for beginners who need help at every step.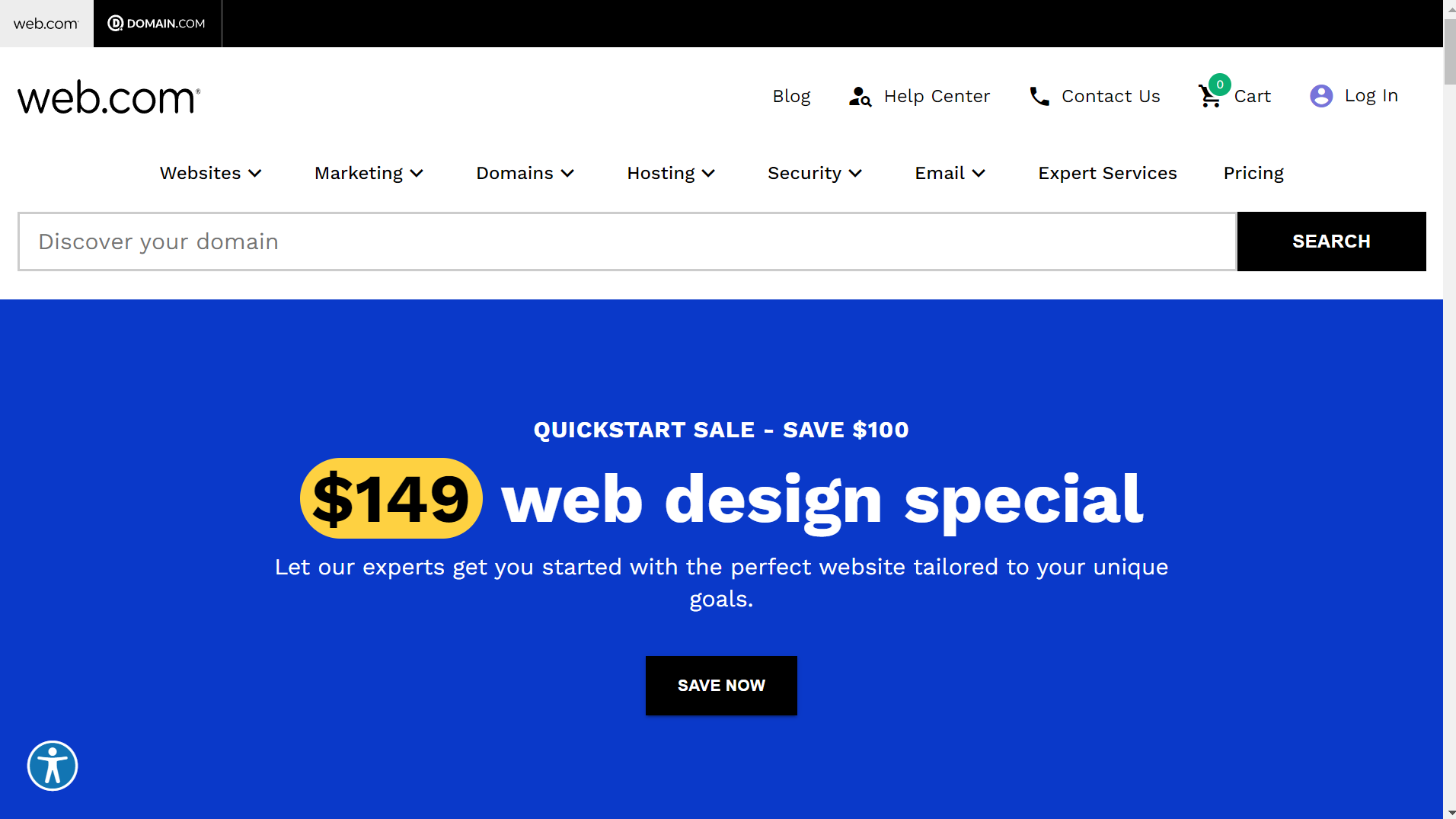 Features:
Page Builder: Web.com provides a robust built-in page builder to handle all user needs of e-commerce, blog, and landing page building.
Tools: It provides built-in tools to implement custom functionality like newsletters, social media embeds, and more.
| | |
| --- | --- |
| Pros: | Cons: |
| Excellent built-in templates to meet all your needs in just one 1-click | No Free Plan |
| Requires no 3rd party plugins for security, performance, and SEO | |
| Excellent beginner-friendly user interface | |
Link: https://web.com/
2) Milyin
Milyin is best for all forms of Content Writing
Milyin is a great WordPress alternative for Bloggers, writers, and content creators. They provide excellent tools to help people create quality content in all forms, including blogs, articles, stories, poems, and more. It's free to join, and you can use it to earn money from Day 1.
You can use Milyin to create content and add images, tables, quotes, ads, and more to your content. Moreover, it can interact with other writers on the platform.
Milyin has an excellent, straightforward user interface that can be used to create a wide range of content effortlessly. They have tools to do proper SEO built right into their interface.
Features:
Content: Milyin has all the tools you need to start blogging, poetry, content writing, story writing, and more.
Monetization: You can use Milyin to monetize your content from Day 1, allowing you to earn money and grow as a content creator, writer, or blogger.
| | |
| --- | --- |
| Pros: | Cons: |
| Excellent user interface | No Android/iOS app |
| Ensures you can start earning from Day 1 itself | |
| No joining costs | |
Link: https://milyin.com
3) Ghost.org
Ghost.org is best Feature Rich Content Platform
Ghost is one of the best platforms in terms of its features. It has one of the most robust content editors, making content writing very simple for everyone. The advanced tools and built-in tools are a blessing. You can remove Ghost branding and add your custom branding to your content with Ghost.
It's the perfect alternative for WordPress, thanks to its wide range of tools and features. This includes a fantastic, highly customizable Visual Editor for many use cases.
Features:
Customizations: It is far more customizable with far fewer efforts, allowing you to adjust and create content as intended easily.
Beginner Friendly: The speedy and straightforward setup process
| | |
| --- | --- |
| Pros: | Cons: |
| Supports custom branding and a wide range of UI customizability | No Free Plan |
| Built-in support for newsletters, advertisements, e-commerce, etc. | |
| Integrations with multiple companies, including Zapier, Slack, Google Analytics, etc. | |
Link: https://ghost.org
4) Jekyll
Jekyll is best alternative for WordPress to create static website
If you want to host a completely static website with no complexities and very high performance, then Jekyll does precisely that for you. It takes code and generates static HTML pages for you with almost no dynamic code.
This is an excellent alternative to WordPress if all you want to do is create a blog that people can read. It may require a bit of programming knowledge and an understanding of platforms like GitHub to be able to succeed in its proper implementation.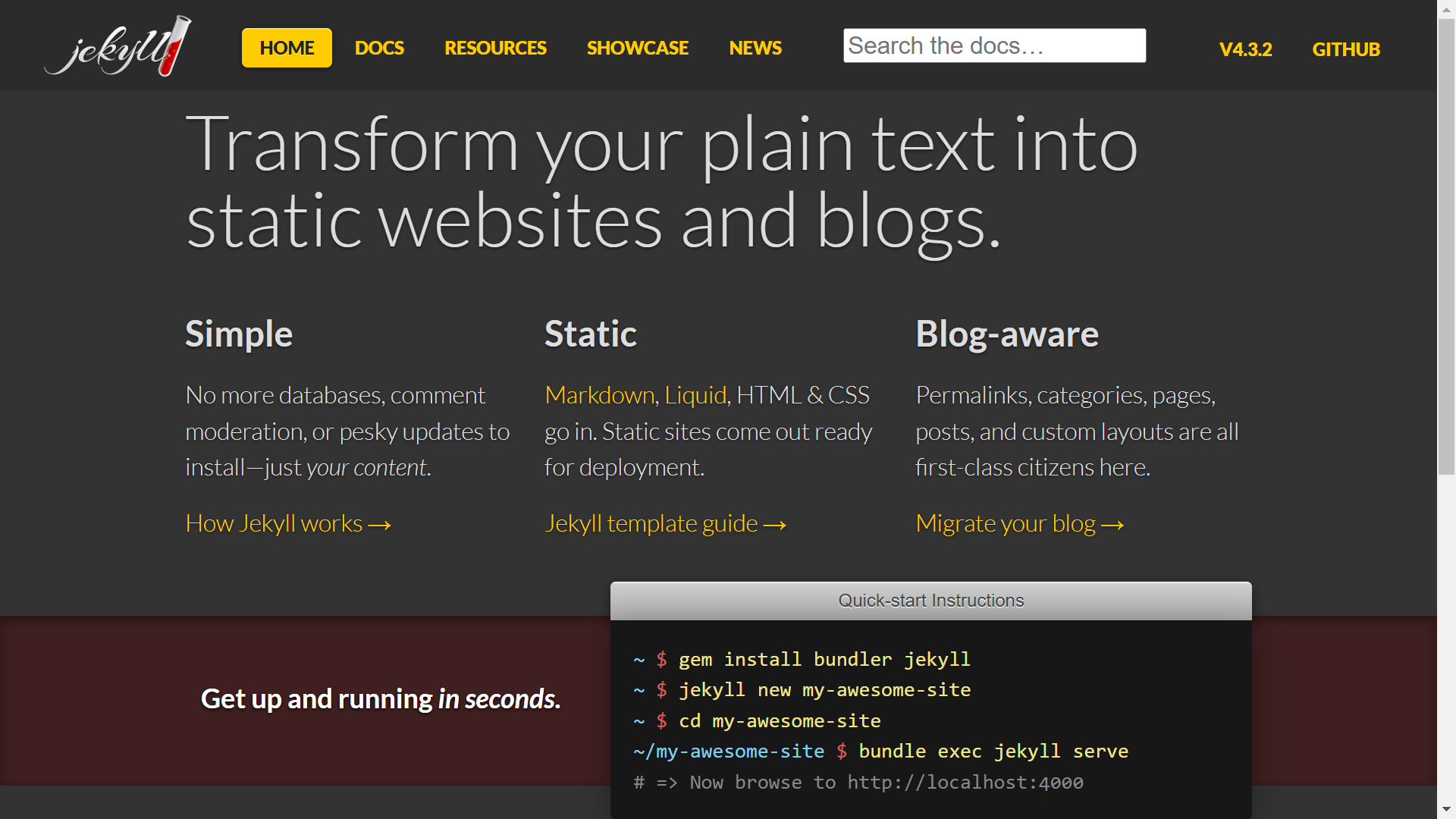 Features:
Efficiency: It provides far higher performance and lesser server resource consumption
Compatibility: Supports the broadest range of hosting services and tools to meet your use case requirements.
| | |
| --- | --- |
| Pros: | Cons: |
| The fastest method to build websites | Impossible to support login, register, comments, and more functionalities |
| An excellent choice for achieving high performance with low server resources | |
| It can be used to host sites on a wide range of platforms. | |
Link: https://jekyllrb.com/
5) HubPages
HubPages is best for creating engaging discussions
HubPages is a great WordPress alternative to creating online discussions and unrestrictedly presenting your unique ideas, thoughts, and opinions. It's a platform for all sorts of talking and contributing to the ever-growing community. It is among the very few platforms that support unique original content. You can use it organically to grow, gain attention, and grow an audience.
You can easily monetize your content by putting ads from Google AdSense, Amazon Affiliate, and many more monetization platforms. For every conversion, you would be paid based on some predefined factors. HubPages is the best alternative for WordPress for earning income.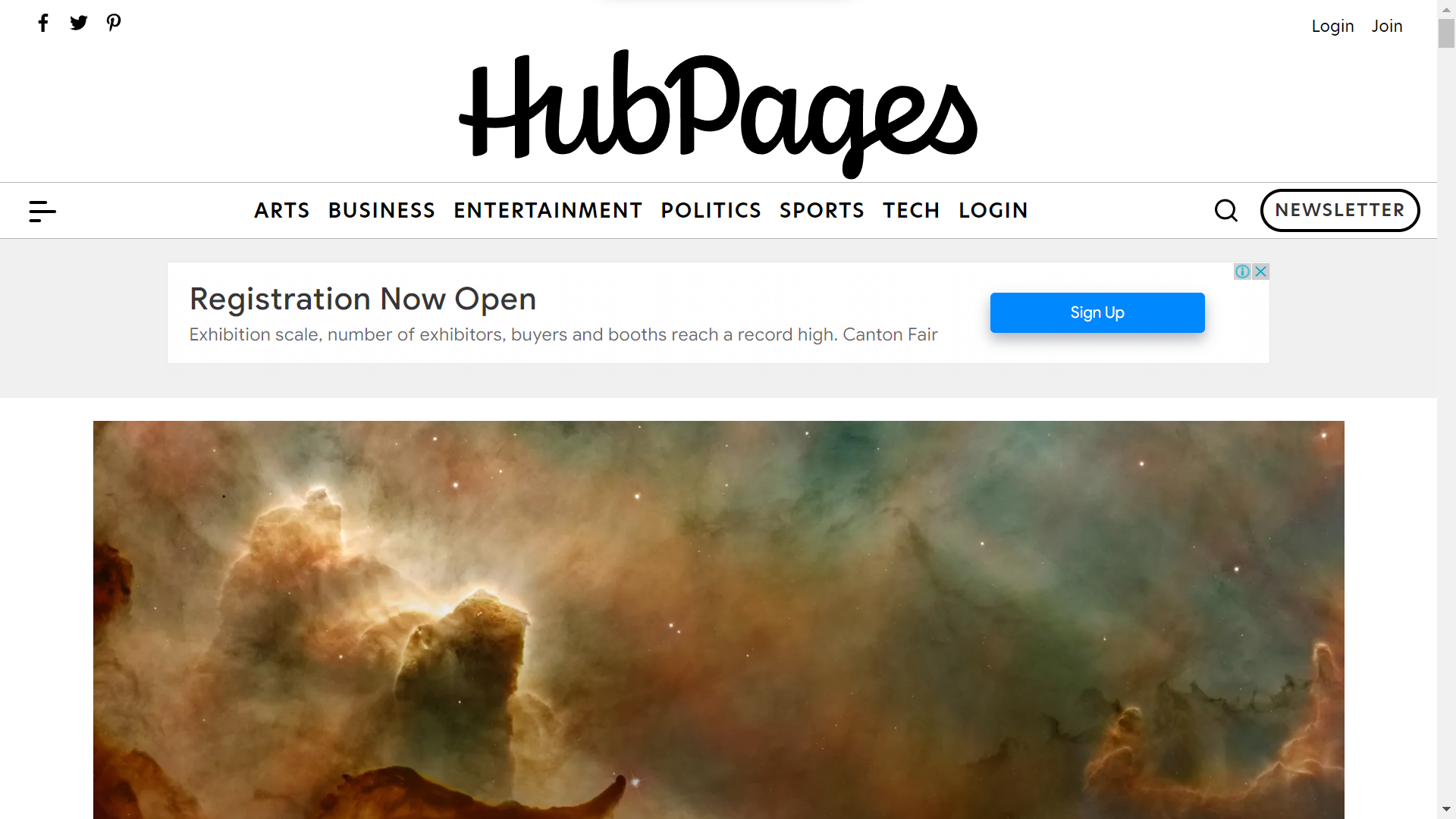 Features:
Categories: Content can be written and sorted into various categories based on your niche and interests.
Thoughts: It allows you to share your own thoughts, unique perspectives, and opinions in the form of written content.
| | |
| --- | --- |
| Pros: | Cons: |
| Very open and welcoming to new writers | Almost no scope for professional content writers |
| Allows you to follow your interests and opinions | |
| A variety of tools allow hassle-free content creation | |
Link: https://hubpages.com
6) Medium
Medium is the best WordPress alternative to interact with writers
Medium is the most popular and helpful place to create content for writers. It is one of the best places to write, regardless of genre or writing style. Medium supports everything from stories to personal experiences to blogs and more.
You can use it to create and share your content with other writers and interact and collaborate with other writers. It can be used on Medium.com's site or installed in the custom domain. Medium is also built to be very fast and SEO-friendly, which makes it the perfect WordPress alternative.
Features:
Top Writers: Medium has a broader range of famous writers and professionals that you can interact with
Code Free: No coding requirements — Medium handles everything. You just have to write.
| | |
| --- | --- |
| Pros: | Cons: |
| Excellent Creator Hub to learn, get guidance and tips, etc. to help you become a better writer | Beginners have to spend some time before gaining any popularity |
| It supports interacting with your audience and fan base easily. | |
| Excellent monetization tools to help you earn money | |
Link: https://medium.com
7) Zyro
Zyro is best for AI-Driven Web Design, Logo Making, and Content Creation
Zyro is one of the most reliable WordPress alternatives to enjoy smooth web development and easy content writing (including blogging). With Zyro, you can quickly build simple, easy-to-manage websites in almost no time. It provides an excellent logo maker to assist small businesses in getting started.
Besides, their advanced web design and content creation tools are free for all individuals. It has absolutely no hidden charges and an excellent pricing structure to suit all needs. With Zyro, you can quickly write quality content without many problems.
Features:
Page Builder: Zyro has an excellent built-in page builder and AI tools that make web development easy.
E-Commerce: Very robust tools to build a store and handle E-commerce with ease.
| | |
| --- | --- |
| Pros: | Cons: |
| They have multiple pricing plans to cater to different needs | Lacks proper SEO tools for bloggers |
| Excellent built-in tools to manage E-commerce | |
| 24/7 customer support to handle all your needs | |
Link: https://zyro.com/
8) Wix
Wix is best no-code solution for landing page building
If you are looking for an alternative to WordPress for building pages and beautiful landing pages to promote events, offers, schemes, and more, then Wix the perfect choice for you. Its simple and intuitive UI makes it possible to move elements, creative elements, and more at the click of a button.
Wix reduces costs and allows the building of ethical, professional, responsive websites for small business owners. It's a great WordPress alternative for blogging, providing plenty of tools to simplify the website building and management process.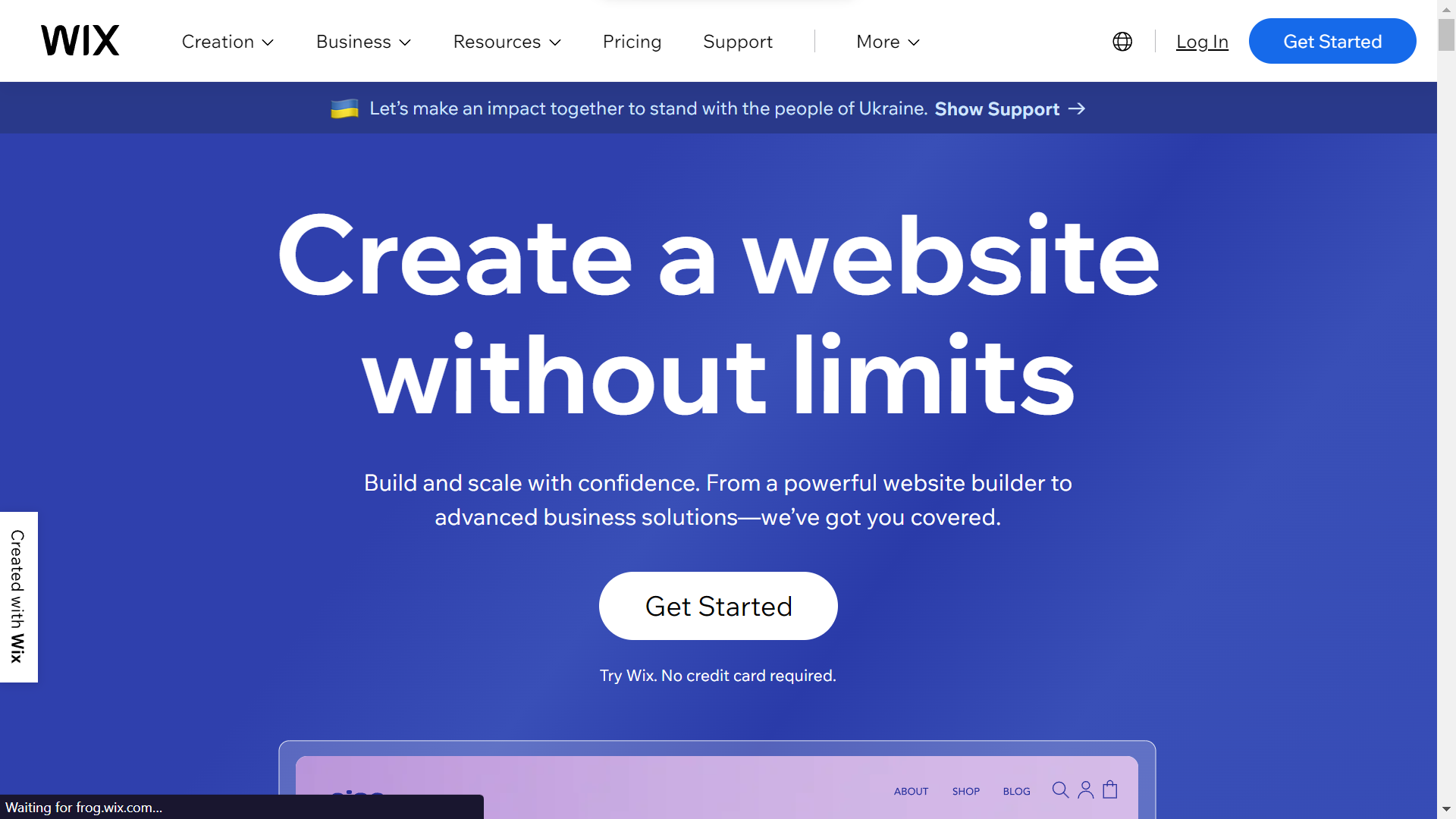 Features:
Page Building: Wix is built with web design and page building in mind. It offers tools to make pages that are not remotely available in WordPress.
Customer Support: One of the most satisfactory customer support experiences among all platforms
| | |
| --- | --- |
| Pros: | Cons: |
| Robust page-building tools with support for animations, video backgrounds, and more | Lacks 3rd party plugins and tools |
| Built-in backup and restore tools allow you to manage your website easily | |
| Completely free themes and templates to use for your website | |
Link: https://wix.com
9) Weebly
Weebly is best free & easy page builder
Weebly is one of the best WordPress alternatives to build quality web content cost-effectively. It's an excellent choice for bloggers and all sorts of writers. It has some of the most valuable tools for writers.
This includes support for inserting galleries, contact forms, video integrations, and comments. Weebly also provides optimized templates to help you create great designs that look good on mobile and desktop. It manages the technical aspects of your website, allowing you to focus on content creation and business management.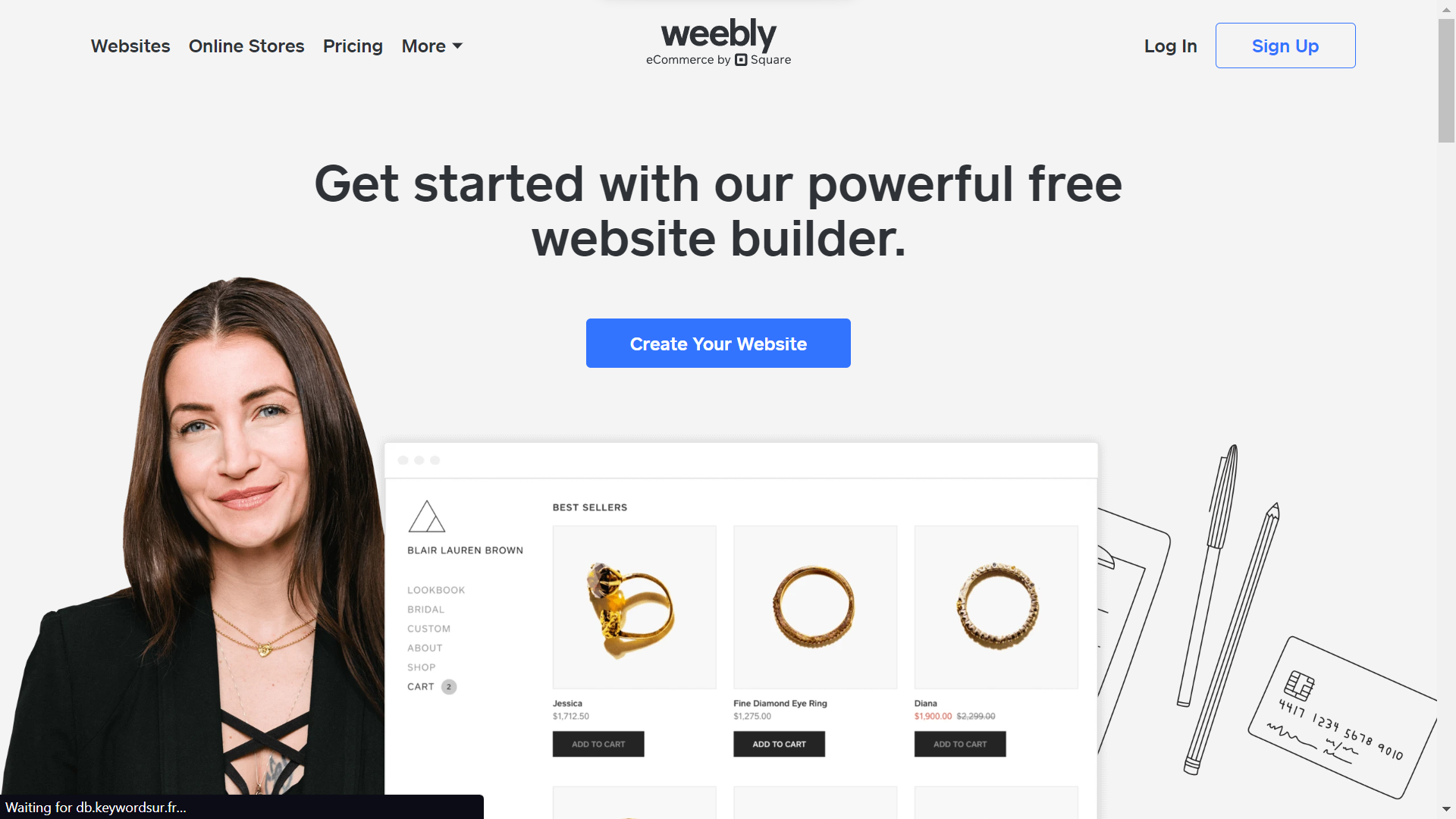 Features:
Advanced Use Case: Weebly is a far more advanced page-building tool than WordPress, allowing you to implement features and sections that are difficult in WordPress.
Themes: Free professional themes and templates for styling your website according to your preferences.
| | |
| --- | --- |
| Pros: | Cons: |
| Provides an ideal free plan | Lacks proper backup support |
| Built-in business, e-commerce, and management solutions | |
| Easy to use drag and drop online builder | |
Link: https://weebly.com/
10) Square Space
Square Space is best for the widest range of use cases
Square Space is one of the most powerful features and uses case platforms. It has built-in SEO functions, plenty of blogging features, and many other parts for various use cases. With Square Space, you can enjoy an ideal content creation experience without spending much.
It also provides built-in analytics and tools to understand better, analyze, and optimize your website traffic with minimum effort. It gives some of the broadest range of integrations and tools to blend into your existing workflow.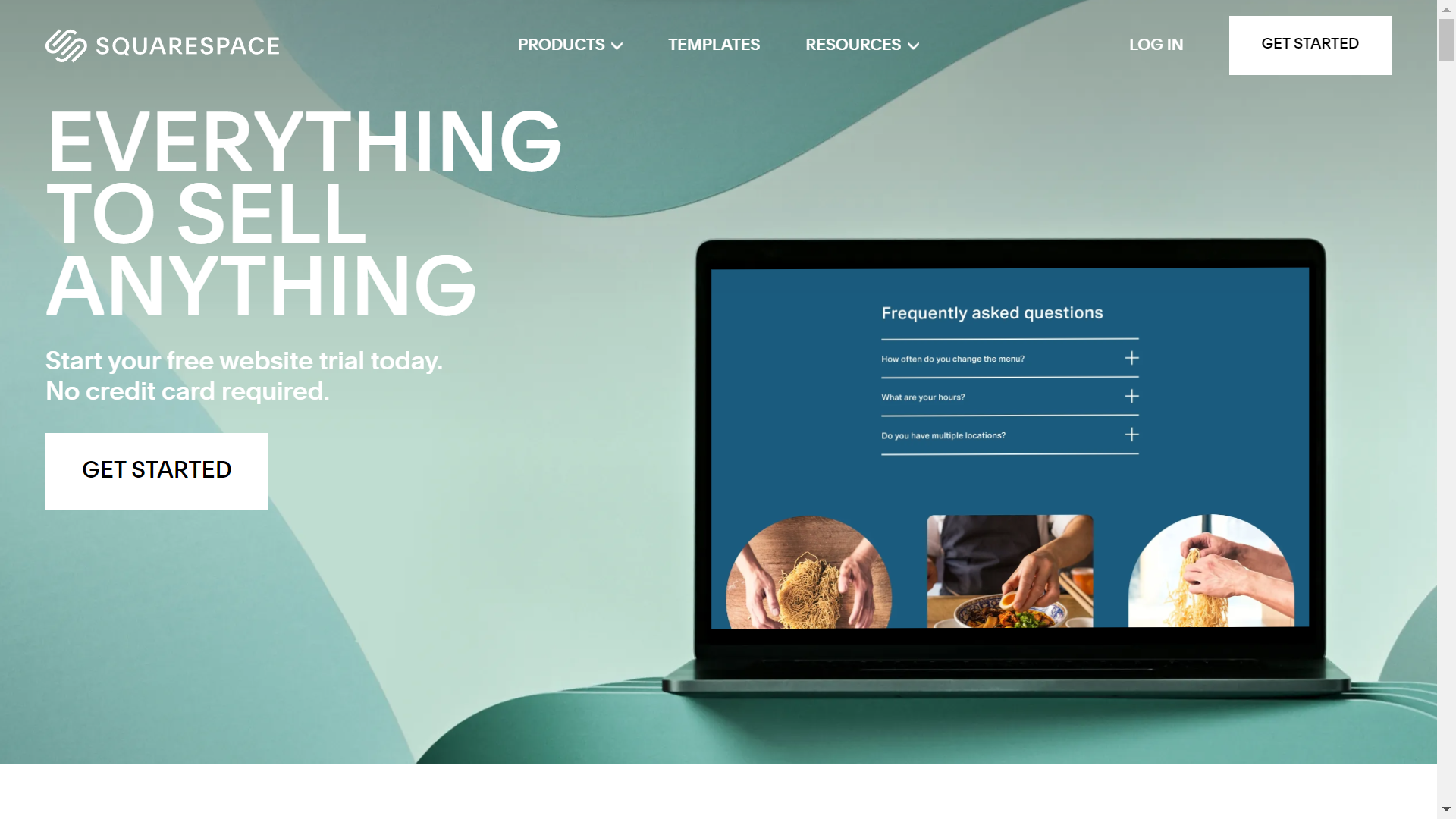 Features:
Content Blocks: Square Space has built-in content blocks for building proper, professional-looking portfolios and galleries
Analytics: Unlike WordPress, it has detailed analytics and data to help you better understand your audience.
| | |
| --- | --- |
| Pros: | Cons: |
| Unlimited storage and bandwidth for all users | Lacks 3rd party plugins and functionality |
| Excellent pricing plans for satisfying all your needs | |
| Tools for building portfolios and proper galleries | |
Link: https://squarespace.com/
11) Shopify
Shopify is best WordPress alternative For e-commerce
Shopify, as the name suggests, is all about E-commerce. It's one of the best tools for doing effortless E-commerce without much coding. Using Shopify, you can easily create E-commerce stores with plenty of lead generation and marketing tools.
Shopify is the best place for running an E-Commerce business. They support all major payment gateways and are laser-focused on creating a great E-commerce experience for your customers with their excellent themes and templates.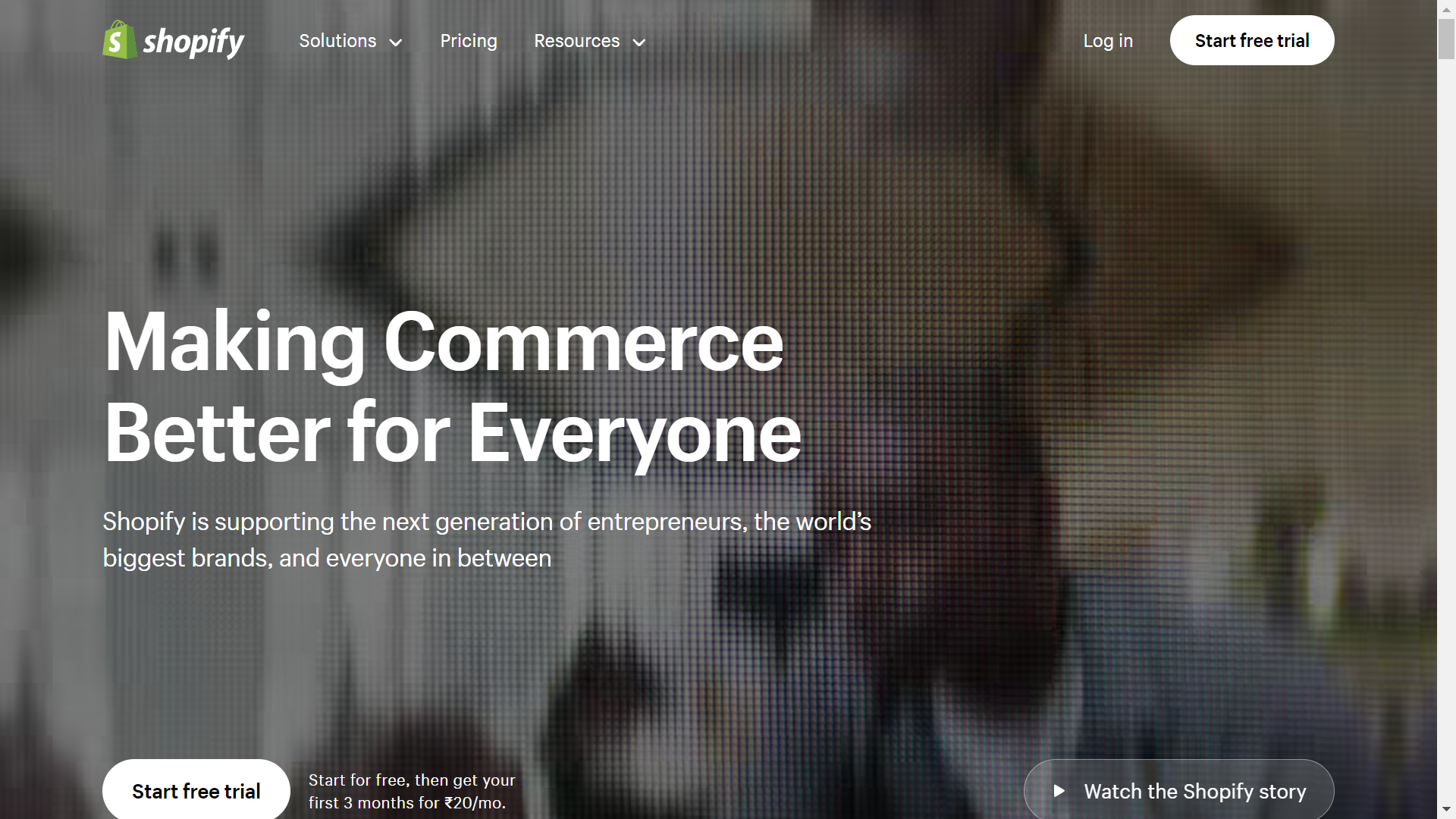 Features:
E-commerce: It has better marketing and commerce tools compared to WordPress
Payments: Far better tools for payment gateways and performing finance management.
| | |
| --- | --- |
| Pros: | Cons: |
| Far easier to manage, use, and operate | No Free Plan |
| Requires no third-party tools or plugins for e-commerce | |
| Easy customization of products for better management | |
Link: https://shopify.com/
#WordPress #WordPressAlternative #Blogging #Blog
Conclusion
We've shown you some of the best WordPress alternatives. All of them are worthy of trying. However, some of these are more suited for certain use cases. Let's help you find the tool best suited for your needs.
| | |
| --- | --- |
| Feature | Best WordPress Alternative |
| Best Earning Potential | Milyin |
| Best for Website Building | Ghost.org |
| Best for Writing Online | HubPages |
Last Seen: Dec 2, 2023 @ 4:54pm 16DecUTC
Akarshit Mahajan
@AkarshitMahajan6300
Published: | Last Updated: | Views: 32