Home » Creations »
Writing content isn't straightforward. Social Media platforms aren't good enough for speaking your mind and writing with complete freedom. Twitter, for example, limits how long a piece of content can be. Also, Instagram doesn't allow links or formatting in its captions.
To write online, most people resort to starting their sites. However, newer platforms have made it possible for people like you to write content for free with complete freedom. We will show you some of the best platforms to register online for free in 2023. They provide complete writing freedom and can be a great place to express yourself.
Keep reading till the end to read our in-depth advice for selecting the right platform for your needs.
Best Ways to Write Online For Free
| | | | | | |
| --- | --- | --- | --- | --- | --- |
| Platform | Joining Cost | Freedom to Write | Ease of Writing | Money Earning Potential | Link |
| Milyin | Free | Very Good | Very Good | Very High | Milyin |
| WordPress | Free | Very Good | Good | Very High | WordPress |
| Weebly | Free | Very Good | Very Good | High | Weebly |
| Blogger | Free | Very Good | Good | Moderate | Blogger |
| Tumblr | Free | Very Good | Good | Moderate | Tumblr |
1) Milyin
Milyin is best for earning money through online writing for free
Milyin is a platform for multi-format content. Unlike social media platforms, Milyin allows range in multiple forms. Short-form content, long-form blogs, stories, poems, quotes, and more. They have got it all. Moreover, with Milyin, you can easily earn money by writing content. You can monetize your content by running ads on it. You will be making $0.1 per unique ad click over your content.
Milyin provides plenty of tools and statistics to understand how your audience feels about your content. Their simple-to-use tools, clean interface, and many features allow you to write online for free quickly.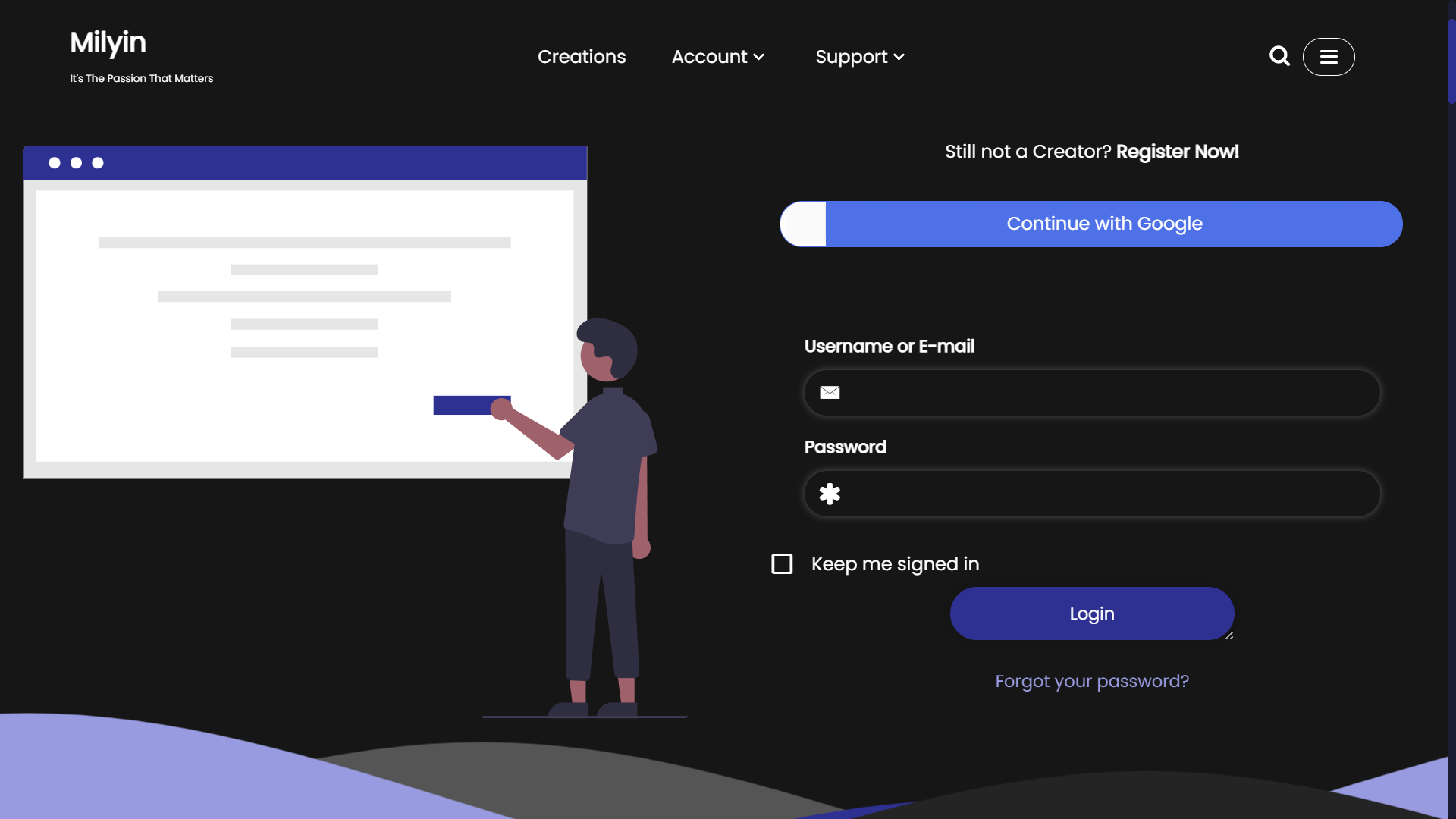 Features:
Monetization: In-built monetization tools allow you to add/modify advertisements shown on your content to optimize your revenue.
Support: Their knowledgebase and creation guide help new writers learn essential concepts and become better writers.
Content Insertion: It supports effortlessly inserting images, videos, graphics, tables, lists, and many more forms of content.
Free: It is free to use, allows you to start earning from Day 1, and provides suggestions to improve your writing.
| | |
| --- | --- |
| Pros: | Cons: |
| Completely free for all use cases | No Android or iOS app is available |
| Provides complete freedom of expression to all writers | |
| Allows controlling and configuring earnings through monetization tools | |
Link: https://milyin.com/
2) WordPress
WordPress is the most prominent place for online websites and content. The most significant advantage of WordPress is scalability. You can initially start your journey with WordPress for free, but as you grow and become famous, you can quickly scale it up to an independent website. WordPress powers more than 50% of the internet.
WordPress provides a wide range of themes, plugins, and tools to help you design your content how you want. WordPress is known to power more than 50% of the internet. You can write online for free using WordPress and enjoy a suite of great SEO and grammar tools to improve your writing.
Features:
Scale: There is a variety of tools and features to help you scale up your content writing into a professional website.
Tools: The most comprehensive range of plugins, themes, and tools to grow your blog and implement use cases like merchandise, membership, newsletters, and more.
Integrations: It allows you to create integrations with Google Analytics, Amazon Affiliate, and other ad networks.
Biggest community and support among all the platforms
| | |
| --- | --- |
| Pros: | Cons: |
| By far the world's most popular website CMS | No free monetization plan |
| Supports completely code-free website designing and growing | |
| Allows E-Commerce and supports | |
Link: https://wordpress.com/
3) Weebly
Weebly is the best place to create e-commerce store and write online freely
Weebly is the best place for writing online and selling content for free. You can use it to write content online, do e-commerce, create portfolios, and more. It's an excellent choice for a variety of use cases. Besides, you could experience quality content from other writers as well. Their combination of tools makes it possible to make money from home through writing online.
It also allows selling merchandise, Ebooks, paid subscriptions for exclusive content, and more. Weebly offers detailed, insightful data that helps you understand your audience and create lasting content.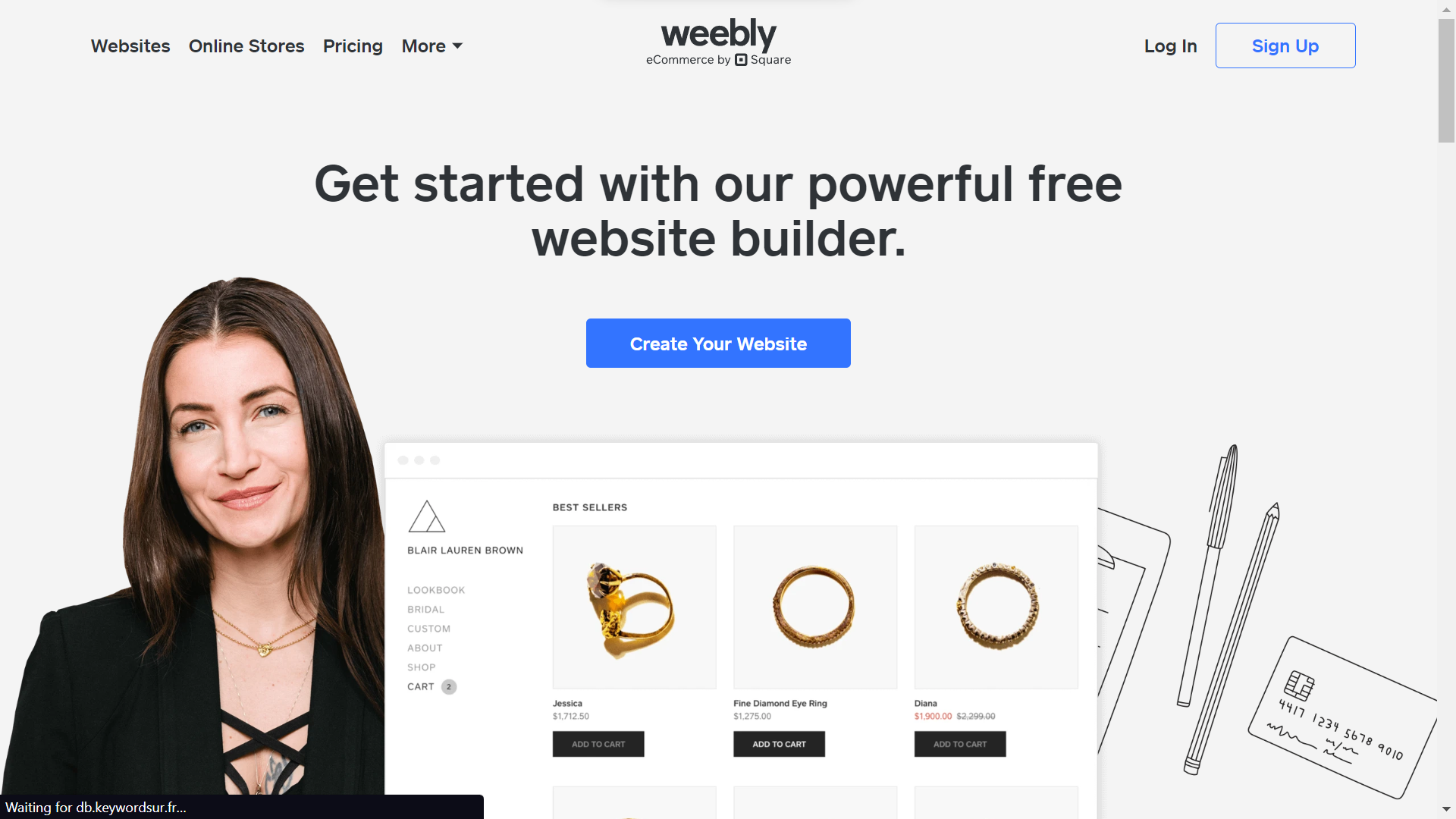 Features:
Tools: Weebly provides various free and easy-to-use Tools for all intents and purposes, with customization options for managing your website.
Page Building: Professional page-building tools allow the creation of professional-looking, modern, and minimalistic tools.
Marketing: Marketing and lead generation tools help you build a following and create email lists for marketing your content.
| | |
| --- | --- |
| Pros: | Cons: |
| Advanced analytics, statistics, and data to optimize your content for views | Lacks customizability options |
| A straightforward signup process ensures you can write online for free quickly. | |
| Their page builder makes the creation and maintenance of content easy. | |
Link: https://weebly.com/
4) Blogger
Blogger is the best place to write online for free as a beginner
Blogger is the oldest platform for writing content on the internet. Almost all writing platforms today find their roots in the legacy the Blogger built. It is entirely free to join and use. It might look unpolished, but it gets all the job done. They provide plenty of tools and solutions to help you be a better writer. They do not run ads on their content, making your content entirely your own.
Besides, Blogger is hosted on Google Cloud's servers, so your content would load fast and efficiently. They manage all performance, security, and design-related affairs, allowing them to focus on writing and earning money. Various Blogger Competitors can also be used for beginner level online writing.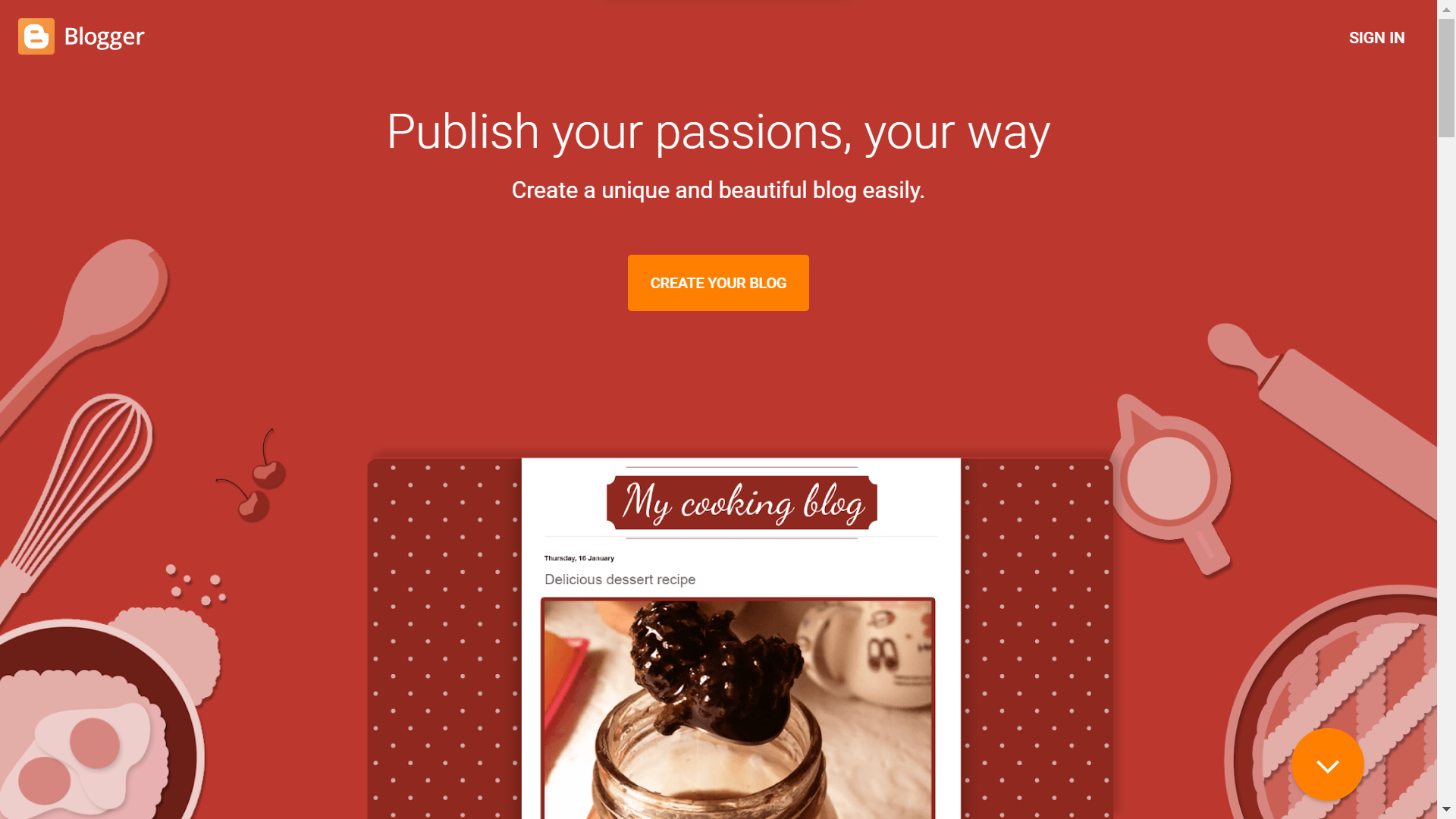 Features:
User Interface: The simple and easy-to-use interface makes it an excellent choice for newcomers.
Personalized Writings: Basic yet excellent themes and personalization options allow you to theme your written content according to your preferences
Collaboration: Allows collaboration among multiple authors and users for more excellent teamwork and scaling.
| | |
| --- | --- |
| Pros: | Cons: |
| Trusted by many long-term writers | Relatively old UI |
| Very reliable and ensures easy publishing | |
| Completely free to use and provided monetization options | |
Link: https://blogger.com/
5) Tumblr
Tumblr is a great place to write and create content online. It's one of the best places to register online for free. They provide an excellent editor for creating and inserting lists, images, paragraphs, headings, videos, and more to your content. You can write content online for free with their advanced tools.
They do not provide monetization options, so you must rely on paid sponsorships and other forms of marketing to earn revenue. Tumblr is an excellent starting point for people without experience who want to become a proper writer. Tumblr is a great starting point and can easily be scaled to a more significant level.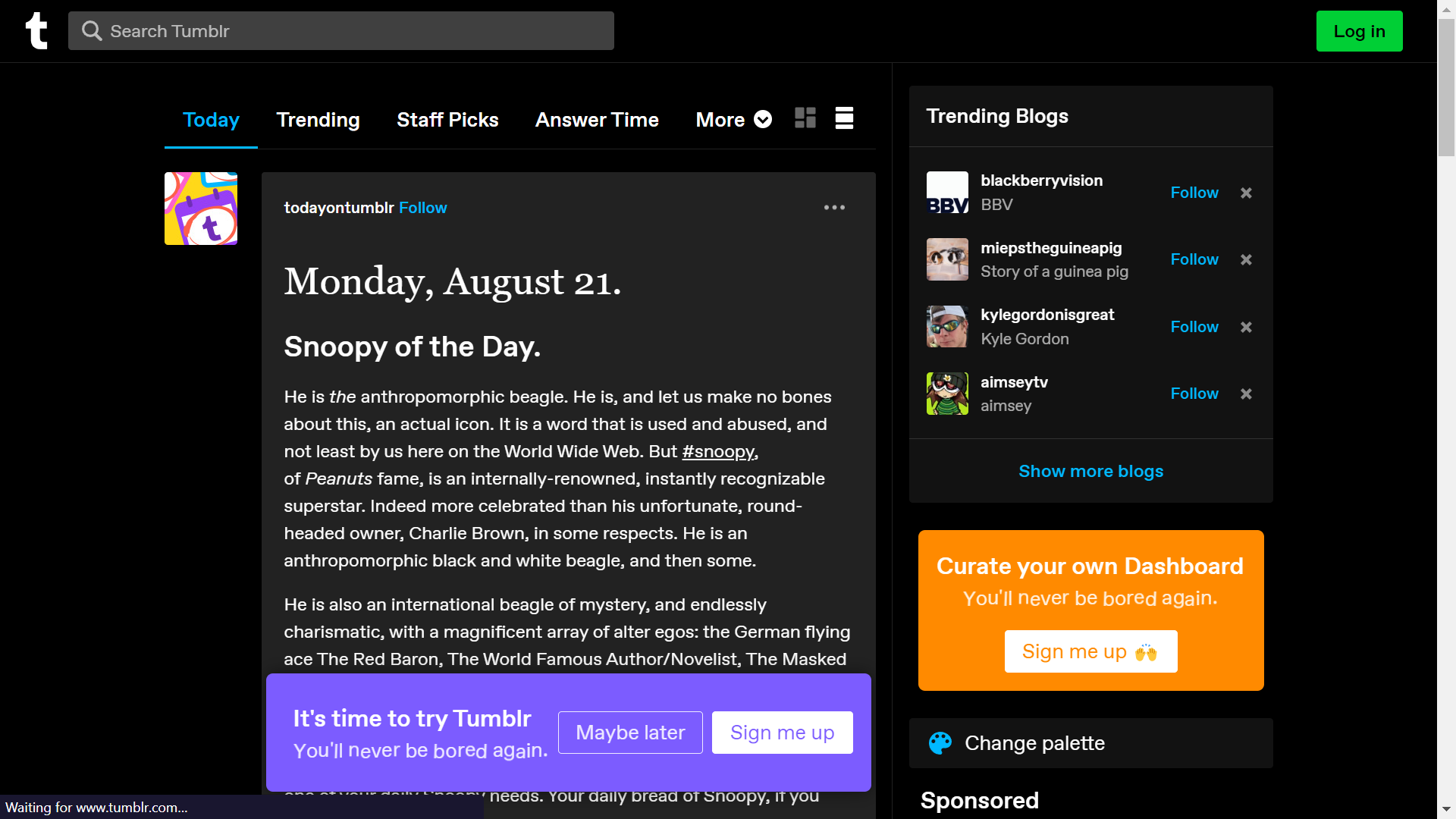 Features:
Content Themes: It supports various formats, including photos, videos, GIFs, and more.
Free Web Hosting: You get entirely free web hosting to write online quickly and ensure your content
Beginner Friendly: Its straightforward setup can be completed within minutes, ensuring you can start writing and publishing content online for free.
| | |
| --- | --- |
| Pros: | Cons: |
| Excellent choice for creating and sharing creative content | Lacks monetization tools |
| Easy-to-use form builder allows for lead generation and marketing. | |
| An excellent choice for short stories | |
Link: https://www.tumblr.com/
6) Medium
Medium is the best place to write online for free with top writers
Medium is one of the most popular writing platforms among top creators. Medium has some of the biggest creators on its platform. It's a great place to write online for free. They provide a lot of tools and a simple UI to get started with creating. You can also look into some of the Medium Alternatives to write content with a lot of freedom.
At Medium, you can interact and share your content with many other writers, helping you generate traffic, gain popularity, and become a better writer. Their monetization scheme is simple. You'll mainly earn from the readers who buy a Medium subscription through your content.
Features:
Professionalism: The most polished and advanced user interface for creating content that meets your basic and advanced needs.
Custom Implementation: Allows installations on custom domains and subdomains to work with greater independence and brand recognition.
Tools: It helps you improve as a writer with various tools that speed up work and optimize workflow for efficiency.
Audience: One of the most engaging audiences among all platforms utilizes tools for chatting, appreciating, and socializing with you.
| | |
| --- | --- |
| Pros: | Cons: |
| Great place to see and learn the writing skills from the best writers on the internet | New writers have to spend some time before gaining any popularity |
| Creator Hub provides support, guidance, tips, and a lot more info to help you become better | |
| Allows interaction with your audience and fan base quickly. | |
Link: https://medium.com/
7) HubPages
HubPages is best for writing in online discussions
HubPages is built with discussions in mind. It's a place to tell and share your thoughts. You can share the things you like on HubPages. This could include your cooking recipes, personal experiences, unique views/ideas, and opinions. Using HubPages is a great place to write online for free and earn money.
You will find yourself indulged in plenty of discussions and ideas. You can earn money through HubPages by monetizing your content through monetization streams like Google AdSense and Amazon Affiliate.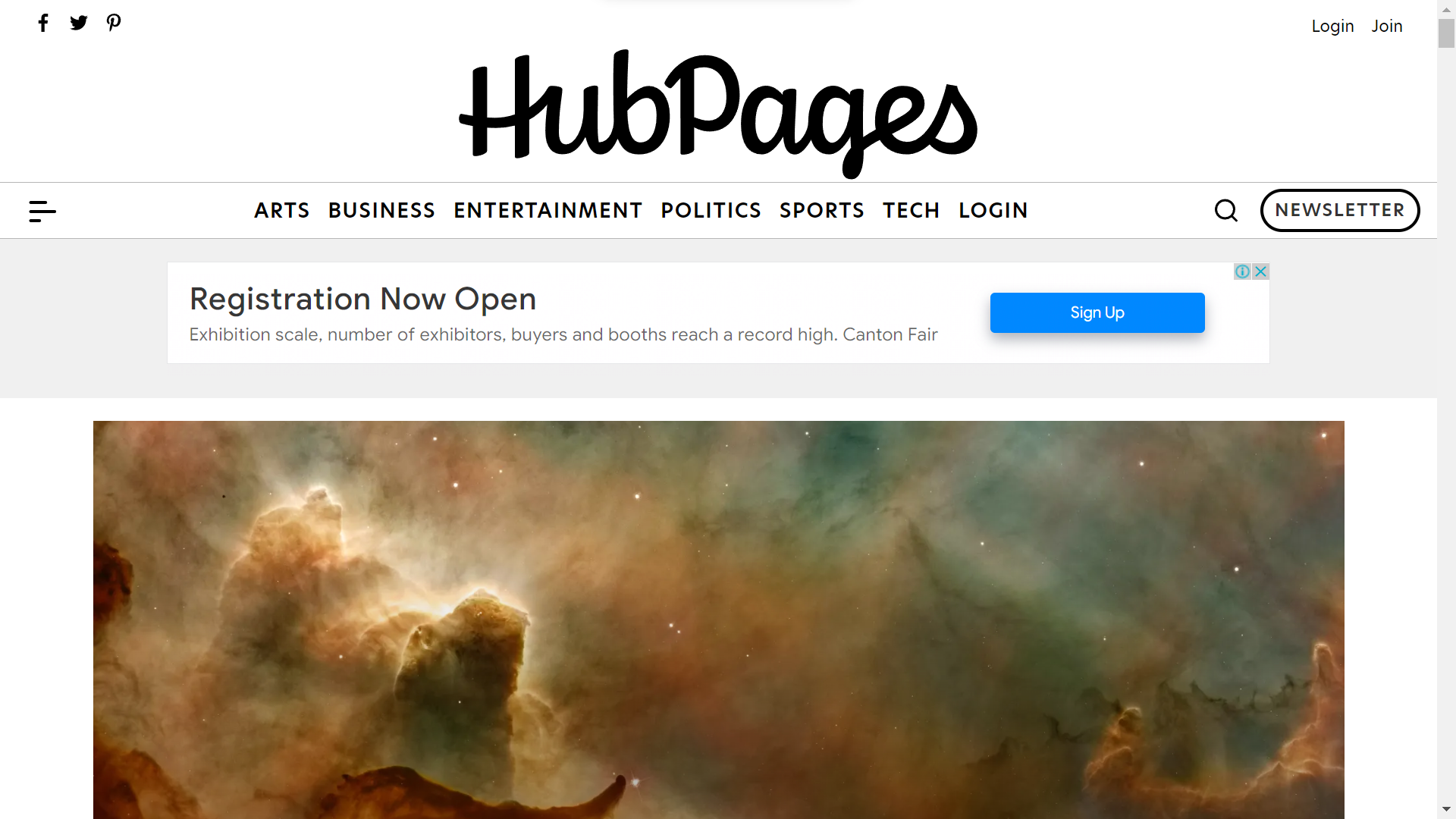 Features:
Support: Supports independent writers and helps them grow and scale up to big influencers.
Feeds: The highly engaging meals and relevant results help you discover relevant content from other creators.
| | |
| --- | --- |
| Pros: | Cons: |
| You can be a successful writer even with almost no experience | Lacks professional content creation tools |
| It can be used to share quotes, messages, poems, etc. | |
| Multiple revenue streams that can be easily optimized according to your needs. | |
Link: https://hubpages.com/
The Verdict: Write Online For Free
There are many ways to write online for free. You can choose from some of the best places to register online for free:
| | |
| --- | --- |
| Feature | Platform |
| Best for earning money | Milyin |
| Best for complete beginners | Blogger |
| Best for interacting with top creators | Medium |
| Best for writing in online discussions | HubPages |
Last Seen: Sep 27, 2023 @ 4:37am 4SepUTC
Aditya Agarwal
@AkarshitMahajan6300
Published:
Last Updated:
Views: 14