Last Seen: Jul 11, 2023 @ 7:10pm 19JulUTC
The irony I'm now writing a how-to guide on… how-to guides does not escape me.
How-to guides are a crucial component of teaching sophisticated techniques, intricate procedures, and priceless knowledge to big audiences. They may be found in practically every industry, from technology to arts and crafts. You may share your knowledge and experiences with readers looking for guidance on a variety of activities by learning how to create an efficient how-to guide. In this post, we define how-to guides, examine their significance, describe the components of great how-to guides, and provide a list of actions, advice, and an example to assist you in producing your own successful how-to guide.
For inspiration, we'll also look at some remarkable instances of how-to tutorials. Let's get started.
1. Conduct research to ensure that your guide is the most comprehensive guide
It would help if you aimed to write something that caters to your target audience. For example, if you're writing a how-to guide targeted toward mechanics, there are specific terms you can forgo, as most of the mechanics are already familiar with them. However, your content must be jargon-free and descriptive if you target the average person.
As a result, it's critical that your first step in learning how to write a how-to guide is to ensure that your information is complete. Here's how to go about it:
Conduct keyword research to see what people want to learn.
Use SEO tools such as SEMrush or any other SEO tool to identify similar keywords. This can assist you in writing a well-rounded essay that will address all your readers' questions while also helping you rank on Google.
Keep an eye on your competition to see how they write their guides.
For example, let's say you are writing a blog post, "How to make an Omelettes." Upon researching, you will find Simple Research Posts at the top. Simply Recipe has addressed areas such as "French Versus American Omelettes," "The Best Pan for Making Omelettes," and even "Ideas for Omelette Fillings."
Now you know what topics they covered, and now, you'll want to cover all – if not more, of the sections Simple Recipe has in its post.
Even if you are an expert on a subject, research should not be skipped. Knowing a topic well might make writing a how-to guide on the issue more difficult because you may make assumptions about what should be presented.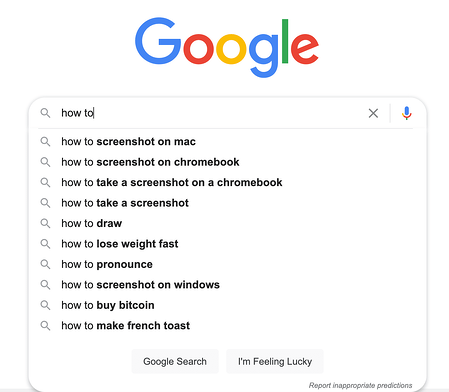 2. Tell readers why it matters
When writing a how-to post, you must ask yourself, " Why do my readers need to know this?"
Understanding the high-level purpose behind a topic helps you to write with empathy. More importantly, it will help you create content that accurately meets your reader's expectations and needs.
For example, when I was writing " How to make money by writing short stories in 2022", I took some time to research to identify that readers might seek this topic if they have been writing short stories and are interested in knowing new ways to monetize it.
As a result, I wrote:
"You may love writing short stories, but pursuing your passion for writing them without making money is hard. That's why we have the complete guide on making money by writing short stories in 2022.."
As you can see, I targeted a few different segments of readers with diverse purposes to help readers determine whether this how-to guide would even help them meet their own goals.
Finally, defining the aim of your how-to guide is crucial for ensuring that you cover all of the many components or viewpoints of the issue at hand.
3. Structure your steps in the correct order and use screenshots/pictures when possible.
You guys need to understand the importance of pictures and screenshots. Your readers will bounce from your page if it's too difficult for them to find the answers to their questions. With this in mind, try to deliver it as quickly as possible.
Many readers will use your how-to guide as a collection of instructions. Write out every precise step required to capture a screenshot, for example, if you're writing "How to Take a Screenshot on a Mac." Include visuals to your instructions, such as GIFs, pictures, screenshots, and videos.
Use bullet points and examples to make concepts that are less tactical or unclear easier to read and comprehend.
4. Understand your target audience's concerns and challenges.
It will help if you leverage online community forums like Quora or internal historical data to pinpoint any issues or difficulties your target audience may face.
If you're writing "How to Create a Content Marketing Strategy," for instance, you could follow these steps:
Start by perusing the answers to Quora's "What is content marketing?" question. These user-generated comments might assist you in identifying recurring themes, misunderstandings, or ambiguities around content marketing.
Contact your research marketing team to learn about the usual problems or inquiries they have encountered about "content marketing" in surveys or focus groups. For instance, you could discover that most of your audience believes content marketing is a priority for them. Still, they are unsure about how to achieve it on a budget.
Qualitative research gives you the information necessary to ensure your how-to guide addresses all relevant concerns on a given topic.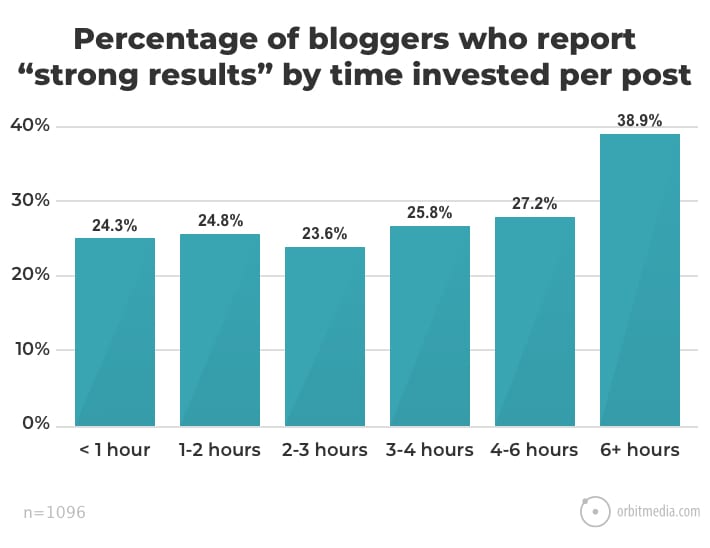 5. Some other tips that you should know
Use verbs when writing out steps: For example, say "Write a company background" instead of "Your RFP should start with a brief background on your company."
Use numbered lists and bullets; this makes your content as accessible to skim as possible.
Linking to other relevant blogs helps readers find follow-up information on specific topics.
Write with empathy, acknowledging it can be frustrating when learning or refining a skill.
6. You are choosing your keywords for your ultimate guide.
Every content producer is (or should be) conversant with keyword research. Understanding SEO is essential in the internet era because it ensures that the people who may benefit the most from your content can quickly find it.
Keep these things in mind while writing your properly optimized How-To Guide:
Long tail keywords: If you choose the term "content strategy," you can draw in visitors who are looking for information on topics like "average cost of content strategy" or even "content strategy statistics for 2019." Use it as your keyword if you're producing a guide on "how to establish a strong content strategy." Longtail keywords are more focused and helpful for ensuring that you draw the most traffic possible.
SEO Best Practices still apply: You should keep the same guidelines in mind, even if the keywords you employ will be slightly different. Ensure your keywords are where they should be, especially in the headers and sub-headers. Don't forget to consider frequency. Avoid keyword stuffing even in lengthy authoritative articles. Utilize them naturally and in conversation to rank better and produce more valuable content.
Look at your format, for example. We addressed it first because the formatting is a fantastic location to get keyword ideas. Consider all the keywords that may be utilized based on the headers, returning to our example. They include "how to tune a floating bridge guitar," "should I take out all the guitar strings at once," and "how do I remove strings from a floating bridge guitar." Yes, it is lengthy, but that is the point. They are specific; if required, you may use them in quotation format as subheaders.
7. Use your Editing & Tracking skills.
If you're a content producer researching how to write an ultimate guide, you're already aware of the most fundamental revision best practices, such as:
Using Grammarly plugins to check your grammar and diversify your word choices
Read your material aloud as if it were a screenplay to ensure it flows appropriately.
Having a different editor/coauthor review your work provides a fresh perspective.
I'm not going to tell you that these don't apply here, but I'm also not going to convince you that they are sufficient because an ultimate guide requires more effort.
The editing process for an ultimate guide might take up to a week. Make sure you have an outside eye on the situation.
It's natural to believe that once you've completed your ultimate guide, you'll be satisfied with how it appears. But how would you feel after a week? One month? A year? Remember, if correctly optimized, these sites will receive millions of visitors over time.
Fortunately, if you're studying how to build an ultimate guide on a specific topic, you presumably already know a lot about that area.
If there are any breakthroughs, research, or revisions, you should include them in your guide if they suit. I know what you're thinking: what if development occurs and you cannot detect it quickly enough? I recommend using research tools like – Google Scholar.
With access to several academic repositories, this application is ideal for locating statistics as they become available. The best thing is that you may receive notifications anytime new articles are published. You may also check which publications have cited which, so you'll know if your contribution is unique.
You can use other tools like Trello, Mendeley, and Scrivener.
Okay, so there's still a question that needs to be answered:
8. How long is too long?
When we talk about ultimate guidelines, we're talking about thorough information. However, everything has decreasing returns – water, money, and even excellent information may lose their worth or even become harmful in large quantities.
According to one study, the response depends on your writing subject.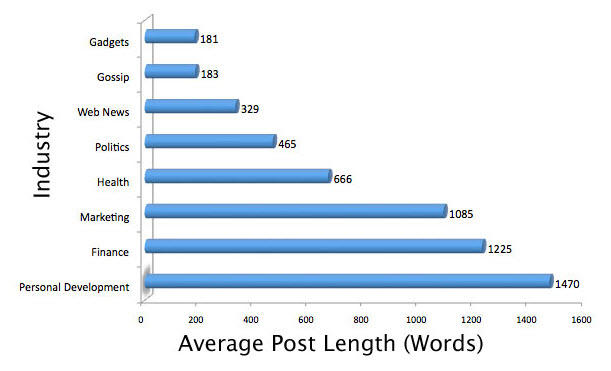 How-to manuals may be classified as personal development or a mix of other disciplines. Make sure your material focuses on the significant points of your format, and you should be able to remain on course without becoming bogged down in unnecessary details. Typical ultimate manuals have 3,000 words or more.
Just remember, when writing How-To Guide, stick to your core message. For example, in our sample essay, we would not necessarily go into steps on how to check the guitar's intonation – such a topic, although having some comparable phrases and tools, would require its piece.
9. For example, The Recipe How-To Guide.
We will be looking at McCormick's "How to dish guide on French Toast" as an example.
McCormick's "How to Dish Guide on French Toast" is well-organized, allowing readers to identify a ) how long the recipe will take, b) the items needed, and c) where to obtain the recipe.
If a reader already has the ingredients for french toast, they may get right in by clicking "Instructions." If readers want to see instructions rather than read them, they may click on "Watch How-To Video." This provides an incredible diversity for people who consume material in various ways.
Takeaway: When creating your how-to guide, think about how you can best organize it so that readers can get right to what they need. Furthermore, consider the media that your target audience will choose.
Conclusion
So this is how you write an outstanding How-To guide. Remember that images are a must and can do wonders for your guide. Remember, riding a bike is your first time, so taking as much time as you need to feel comfortable is okay.
You may not get it exactly right the first time, but with practice, you will be riding with ease in no time. I hope you got that analogy; do not be afraid of making mistakes.
I wish you the best of luck on your journey, and may you write a very successful How-To guide.
[Post url="https://milyin.com/happy-republic-day-2021-images-free-download"]
Last Seen: Jul 11, 2023 @ 7:10pm 19JulUTC
Jiten Kumar
@Jiten7952
Published: | Last Updated: | Views: 13