Last Seen: Nov 18, 2023 @ 9:41am 9NovUTC
Disclaimer/Notice as Provided by the Content Creator
Created by me myself.
Dreams , that keeps me alive.
Working for my passion and having it all in my heart.
So thinking all of this in my head I thought why not only write this in my poem dairy.
Hope you all love it.
Advertisement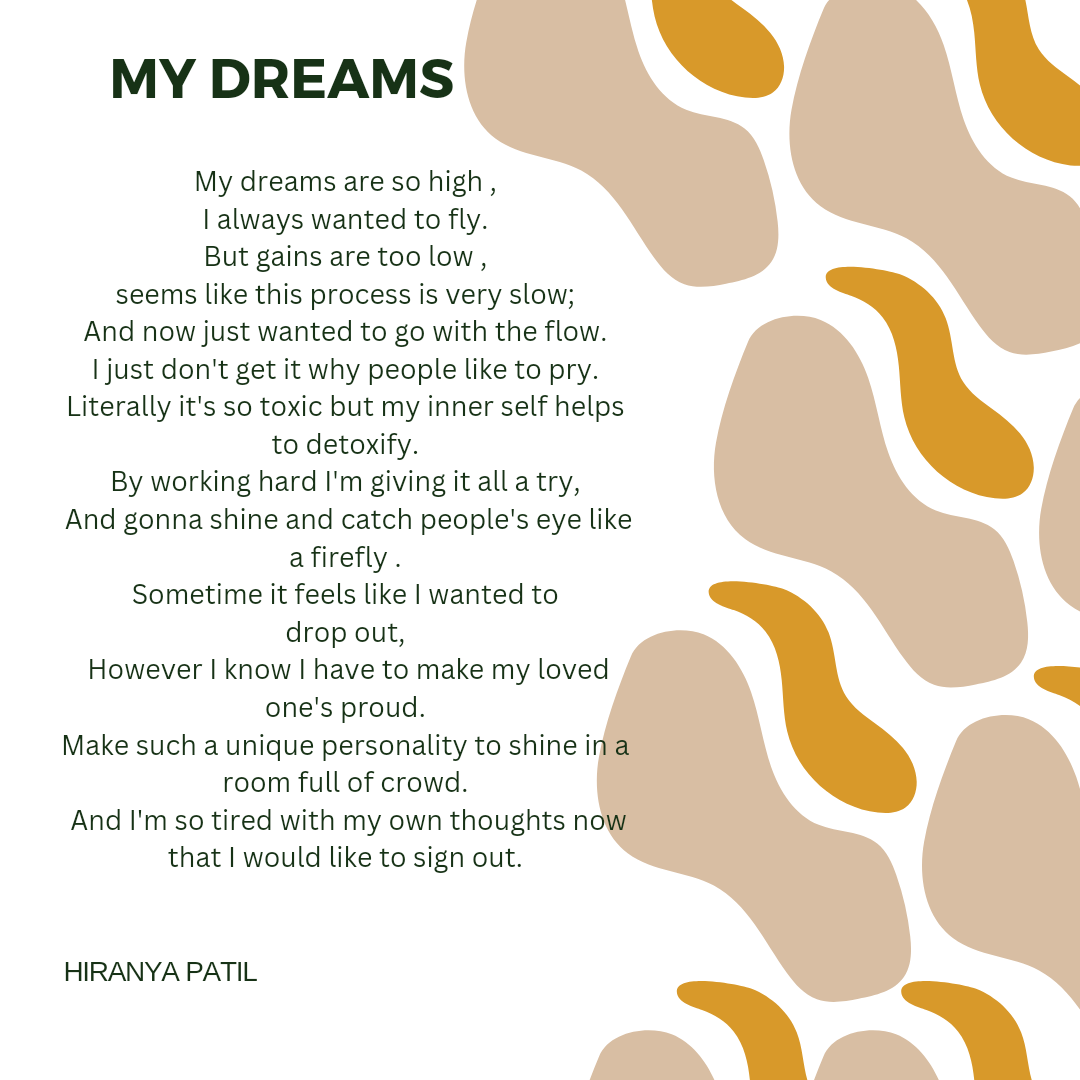 Last Seen: Nov 18, 2023 @ 9:41am 9NovUTC
Hiranya Patil
@Hiru1271
Published: | Last Updated: | Views: 18